Back To Top
Inaugural Emerging Markets Index ranks Greater Lafayette sixth among nation's top 300 housing markets
Lindsay Mason didn't want to love Greater Lafayette. She just couldn't help herself.
The native Bostonian had understandable reservations about uprooting French Knot — a knitwear company she co-founded with her parents in Massachusetts — when Purdue University offered her husband, Dan Milisavljevic, a tenure-track professorship in physics and astronomy.
"I remember when he came back from the interview and said, 'Lindsay, I don't know what I'm going to do. I love it.' And I'm like, 'I'm not moving to Indiana. Do I fly out on the weekends?' That's how I was thinking," Mason recalls. "My parents own part of my business. My family's in Massachusetts, and they come and help me ship. There's a lot of family support in Massachusetts. I was not even willing, and I was really upset about even flying out here."
All it took was a two-day trip to Greater Lafayette for Mason to change her tune. Once the couple visited the area together, they drew the same conclusion as The Wall Street Journal and Realtor.com's Emerging Housing Markets Index, a quarterly ranking of U.S. housing markets by return on investment and overall economic health.
Greater Lafayette is a great place to live, and its lofty position at No. 6 out of the top 300 U.S. housing markets included in the inaugural WSJ/Realtor.com index is only one indication of the community's overall vibrancy.
"Greater Lafayette has many of the amenities of larger metropolitan areas, without the troubles that often accompany them," says Scott Walker, president and CEO of Greater Lafayette Commerce. "Commutes to work are made easy by solid infrastructure and relatively light traffic compared to larger metros. The region's parks, bike trails and river amenities are among the best in the Midwest. Of course, the arts, Big Ten and other local sporting events mean there are plenty of quality entertainment options.
"Both Lafayette and West Lafayette have revitalized and reactivated their downtowns," Walker adds. "So, be it shopping, dining or living downtown, or perhaps in other local neighborhoods, one can live a lifestyle they most enjoy."
Value plus livability
Today, Mason agrees with Walker's assessment and shares her optimism with potential employees.
French Knot designs and sells handcrafted, high-quality accessories to major retailers like Anthropologie and Sundance Catalog. Mason has even appeared on QVC twice in the last year to promote her brand.
But fashion-industry talent is generally concentrated within big cities, especially on the East and West coasts. Convincing recent hires from Los Angeles and St. Louis to move to small-town Indiana might have been difficult for Mason — if not for the quality-of-life advantages that large metro areas can't match.
"Our office is really colorful and inspiring, and if I was still in Massachusetts, it would be a quarter of the size and we'd be squished in. We've got this nice, big, beautiful office that people love working in," says Mason, whose main office is on Third Street in downtown Lafayette. "I also think just the livability of Lafayette is what attracts people, and the cost of living. My employees were paying quite a bit for rent in these big cities and not able to save money. We also tell them, 'Look, you can get a house for this much. This is the average cost of a house.' They can't get anything there for this price."
According to Emerging Housing Markets Index data, Greater Lafayette's median-home listing price was $297,450 in March 2021. That was below the $366,100 median price across all 300 markets included in the survey and far below the $519,100 average for the top emerging markets.
And housing expense is only one of the many appealing aspects of living in Greater Lafayette. Alongside the real estate data included in the WSJ/Realtor.com index are factors such as unemployment, wages, share of foreign-born residents, small-business ownership, regional price parities, average commute time and other amenities that add vitality to a community.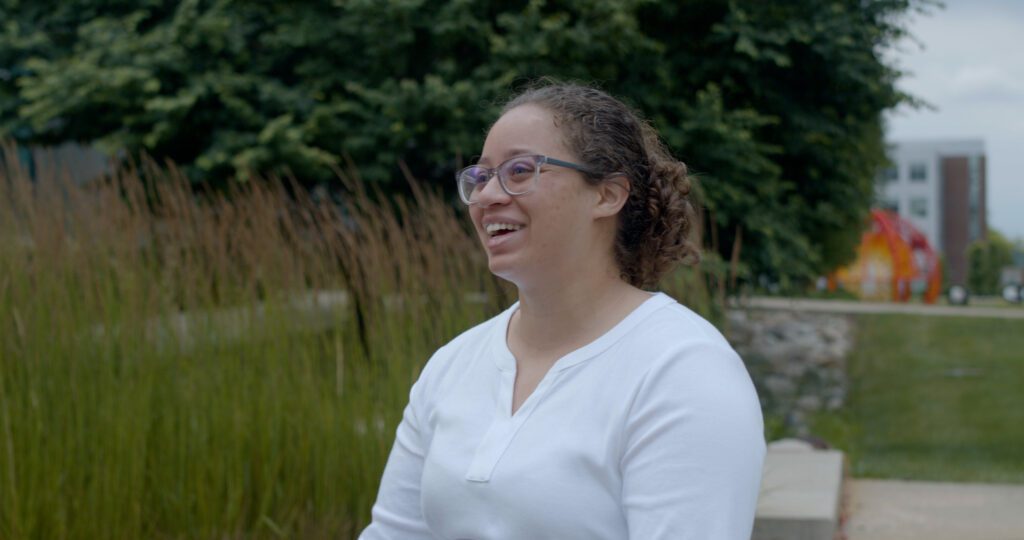 "For me, it was a big shock coming from a big city to a smaller town," says San Diego native Monique McClain, a new assistant professor in mechanical engineering who decided to remain at Purdue after completing a Ph.D. in aeronautics and astronautics in 2020.
"At first I was like, 'Oh, there's only a few restaurants,' but I realized over time that's not true. There are lots of different restaurants, lots of different events like the little festivals that happen here. Purdue has many different events. In the city, you can always go somewhere. Here, it took time to learn what was here and to enjoy what was here."
The WSJ/Realtor.com index does not even take into account two of the most appealing facets of life in Greater Lafayette: good schools and low crime.
Niche, which compiles data on K-12 schools and universities, ranks the West Lafayette Community School Corp. as Indiana's best school district and the Tippecanoe School Corp. 50th of the 291 districts included in its state rankings.
And in March 2021, Safety.com cited West Lafayette's overall crime rate of 7.9 incidents per 1,000 residents and 0.65 violent crimes per 1,000 in observing that the city continues to live up to its reputation as Indiana's safest place to live. It ranked West Lafayette among the 10 safest college towns in the U.S.
There are economic benefits associated with community diversity, as well. Among the data points included in the Emerging Housing Markets Index is each market's percentage of foreign-born residents, as economists view that as a strong indicator of a region's vitality.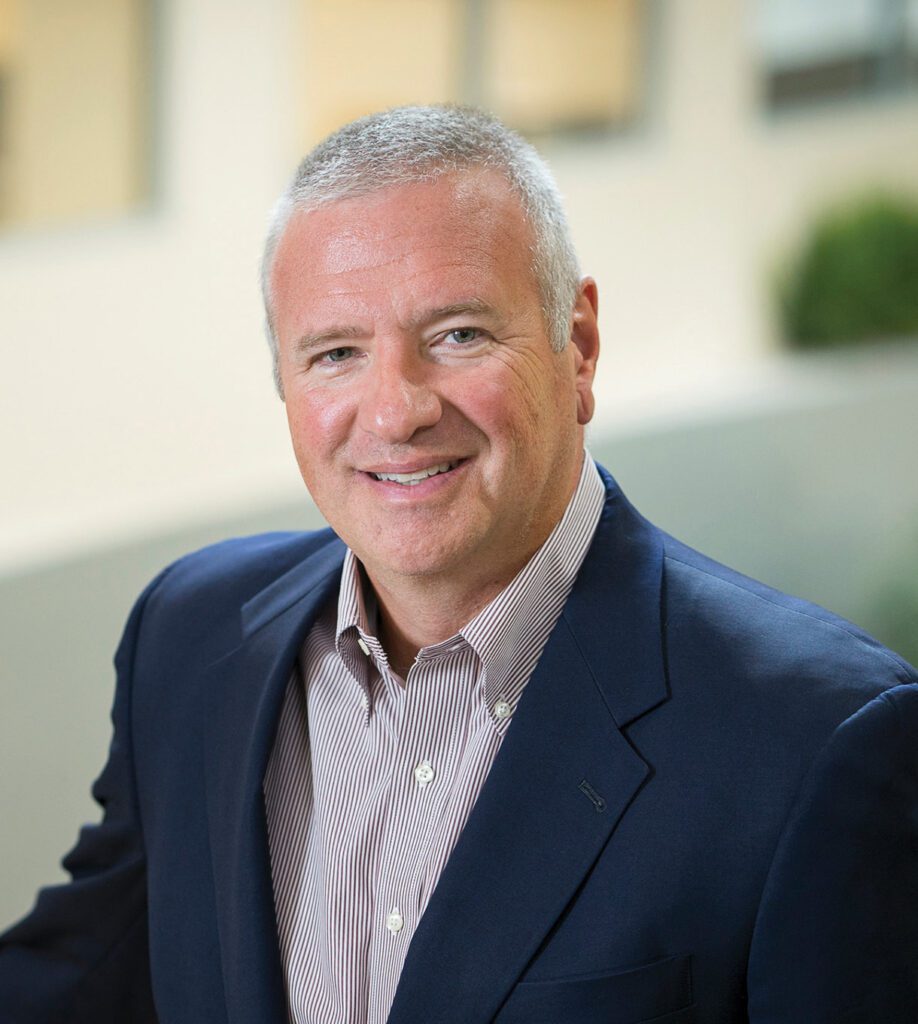 Then there are cultural benefits that accompany life in a college community, including eclectic artistic endeavors and culinary options because of the many Purdue students and employees who hail from Asia, South America and the Middle East.
"There is a cultural presence in the city of West Lafayette that punches way above its weight," says Brian Edelman, president of the Purdue Research Foundation. "It is a college town with a lifestyle that provides access to the arts that you would never get in a community the size of a Greater Lafayette, generally.
"I think about this in terms of two dimensions: a desirable place to live and a return on your capital invested in real estate," Edelman continues. "That desirability plays much more in the college-town aspect of the arts and the community that you get around it and the clubs and interest groups that just proliferate in a college town. You've usually got highly educated, highly trained professionals who are using both halves of their brain."
Benefits for businesses
Collectively, these positive aspects of living in Greater Lafayette are valuable data points for Edelman and his team to lure prospective industry or government partners to University spaces in the 450-acre Discovery Park District.
Rolls-Royce North America, Saab Global Defense and Security and Schweitzer Engineering Laboratories have already established research, development and manufacturing facilities in the Discovery Park District. Additional projects are in the works that represent more than $1 billion in total planned investment.
Thanks to its collaborative working spaces, appealing residential developments like the brand-new Provenance, Continuum and Aspire communities and, most notably, the access to Purdue research and talent that it provides, the Discovery Park District's location creates a valuable opportunity for potential University partners.
Take Saab's decision to establish a facility at the edge of Purdue's campus.
When Purdue fought its way into Saab's site-selection process, Edelman says, it was the 18th location the Swedish aerospace and defense company had agreed to consider. Although most competitors relied on economic incentives to sway the company, the most important points in Purdue's favor were the research and people that distinguish the Boilermaker community.
"The approach we took, almost verbatim, was to say that the only reason our part of the prairie is any different than any of the land you're looking at across the nation is because of your desire to be adjacent to research, your desire to be adjacent to the talent pipeline," Edelman says. "And if those are important to you, then we'd love to have you come. But if those aren't important to you, we probably won't be the winning economic-incentive package.
"And they told us we weren't. They had a lot more money thrown at them in other places that were less desirable because of those first two points."
Focus on entrepreneurship
It was on her initial visit to Purdue that Mason also recognized the many benefits to living in Greater Lafayette. Purdue's recruitment and retention team was not only working to convince her husband to join the faculty but also taking an active interest in Mason's business.
"A lot of places he interviewed, they didn't even ask about me," Mason says. "It was like they didn't care that I have a business and I need to relocate it somewhere when he accepts a position."
Instead of viewing Mason's business as an obstacle, Purdue approached it as an opportunity.
Purdue recruitment and retention consultant Laura Farkas was excited to help Mason establish her business locally. Mason met with faculty and Greater Lafayette small-business owners who could shed light on the local business climate. And in the experience that finally won over the former skeptic, Mason recalls leaving a visit to downtown Lafayette's MatchBOX Coworking Studio and thinking "these are my people," thanks to the entrepreneurial energy that flows through the facility.
"I've done a number of visits to college campuses in part for interviews and in part for giving talks and none of them seem to give the vibe anywhere near as strong as Purdue as far as pushing entrepreneurship," Milisavljevic says.
Between the opportunities for Lindsay to set up shop in charming downtown Lafayette, a community that was excited to welcome her business, and for Dan to accept what he describes as "the best job in the universe" teaching at Purdue, the University and its surrounding area won over the couple by the time their initial visit had ended.
"I remember driving away to the airport," Milisavljevic says, "and she turns to me and said, 'Dan, I don't know how you can say no.' In 48 hours, the perspective had completely flipped."
"I was like, 'I'm going to move here,'" adds Mason. "I didn't know if he was going to move here or not, but I was going to move here."
(Photos by John Underwood/Purdue University)