Back To Top
For our Boilermaker students, here are the best study locations on campus
School can be a stressful time – big exams, group projects that seemingly never end, and don't forget the dreaded finals week. We have all experienced late nights full of caffeine and staring at pages full of notes, while we use our persistent brainpower to get through those tests, keeping our grades intact. Who needs sleep when your grades are at stake?
Boilermaker students, if you're looking for good places to study and ace that next exam, Purdue has plenty of options, from quiet to lively. Here are our Top 10:
No. 1 – Hicks Undergraduate Library
This underground library, with ample study room space, is open 8 a.m. to midnight, seven days a week. Since opening in 1982, Hicks has provided a place for interactive learning and studying. Hicks hosts three interactive classrooms, study break events specifically for de-stressing and even a computer lab. Feel free to relax in the quiet atmosphere and study away.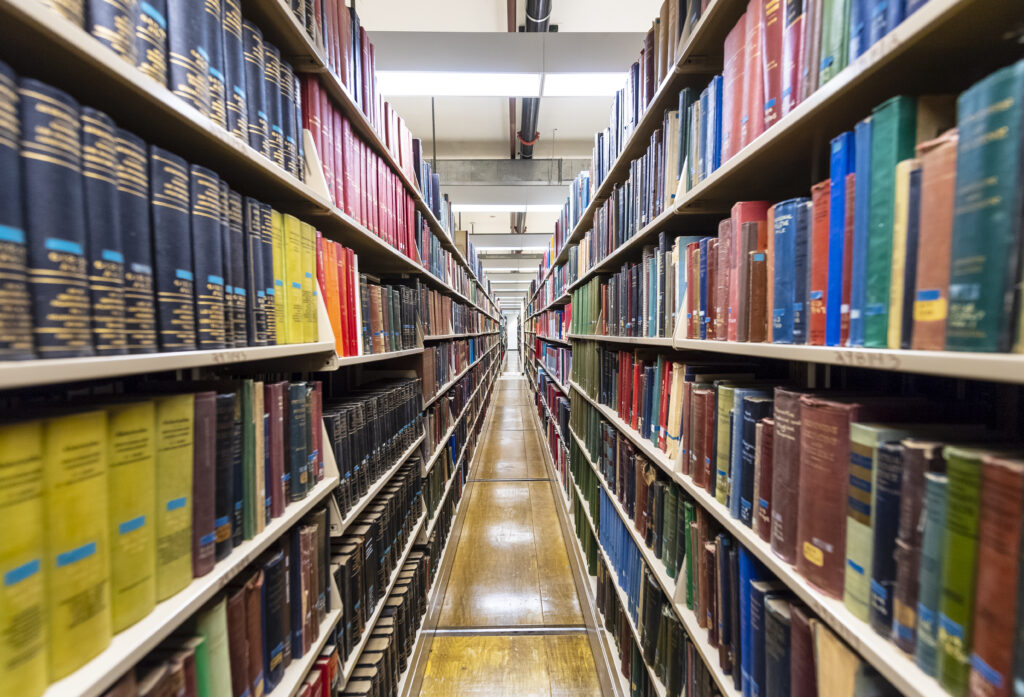 No. 2 – Third and Fourth Floors of HSSE
If you simply can't be bothered, the Humanities, Social Sciences and Education Library in Stewart Center is next on our list for most quiet. This library is open from 8 a.m. to midnight on most days of the week, except for Saturday when it's 1-5 p.m. The main floor has plenty of workspaces along with printers, but the biggest draw is the quiet study spaces on the upper floors. The third and fourth floors have group study rooms along with plenty of single workstations to help you study alone in peace. You won't be bothered here.
No. 3 – Parrish Library in Krannert
Need a groupthink session? Parrish Library of Management & Economics has plenty of collaborative spaces and technology that make it a multifaceted study zone. In 2012, Parrish Library underwent a massive renovation to create an open concept area focusing on collaboration. If you have any group projects, this is the place to go. The library is open 8 a.m. to 5 p.m., six days a week and open 1-5 p.m. Saturday; Krannert students can access the library after hours.
No. 4 – Top Floor of the Union
The newly renovated Purdue Memorial Union may seem like a loud space since the ground floor hosts a food court with 12 new different dining options. But the top floor is a hidden gold mine of space and silence. While it's cold outside, sit in a comfy armchair by the fireplace and study to your heart's content. This space is open seven days a week from 6 a.m. to midnight. Don't forget, if you have a caffeine emergency, pop by Starbucks on the ground floor for a quick pick-me-up and get back to studying again, and again and again.
No. 5 – Veterinary Medical Library
You don't have to be enrolled in any veterinary classes to enjoy this quiet study space. The study area in Lynn Hall has plenty of space to meet any study needs, whether it be group study zones or single workspaces. This spacious library is open 8 a.m. to 7 p.m. six days a week with shorter hours on Saturday. Observe the quiet atmosphere and you'll be focused in a flash.
No. 6 – Black Cultural Center Library
Black Cultural Center Library is located in Room 219 of the center. This library is open most days from 8 a.m. to 10 p.m. The culture-rich library houses a special collection, computer lab and student collaboration spots for private studying. Also be sure to check out the art on exhibit!
No. 7 – Top Floors of RAWLS
The top floors of Rawls Hall within Krannert School of Management are the perfect spots to relax and get your study on. If you like some background noise while studying, this is the place for you. There's also plenty of natural light to help you concentrate.
No. 8 – Krach Leadership Center
Krach Leadership Center is the ideal place for group study and collaboration with teams. This open-plan building was built in 2014 as a hub for collaborative work, with conference rooms, special event areas and student organization space. Krach's building hours are 7 a.m. to midnight on weekdays and 9 a.m. to midnight on weekends. Grab your teammates and ace your next group project by studying here.
No. 9 – WALC
Wilmeth Active Learning Center opened its doors in 2017 and serves as a central hub on campus for classrooms and study spaces. Although this building is large, it is usually packed with students at all times of day and can be rather noisy. WALC is open from 7:30 a.m. to midnight every day except Sunday. This space also hosts the Library of Engineering and Science, Au Bon Pain café and bakery, and a reading room that stays fairly quiet.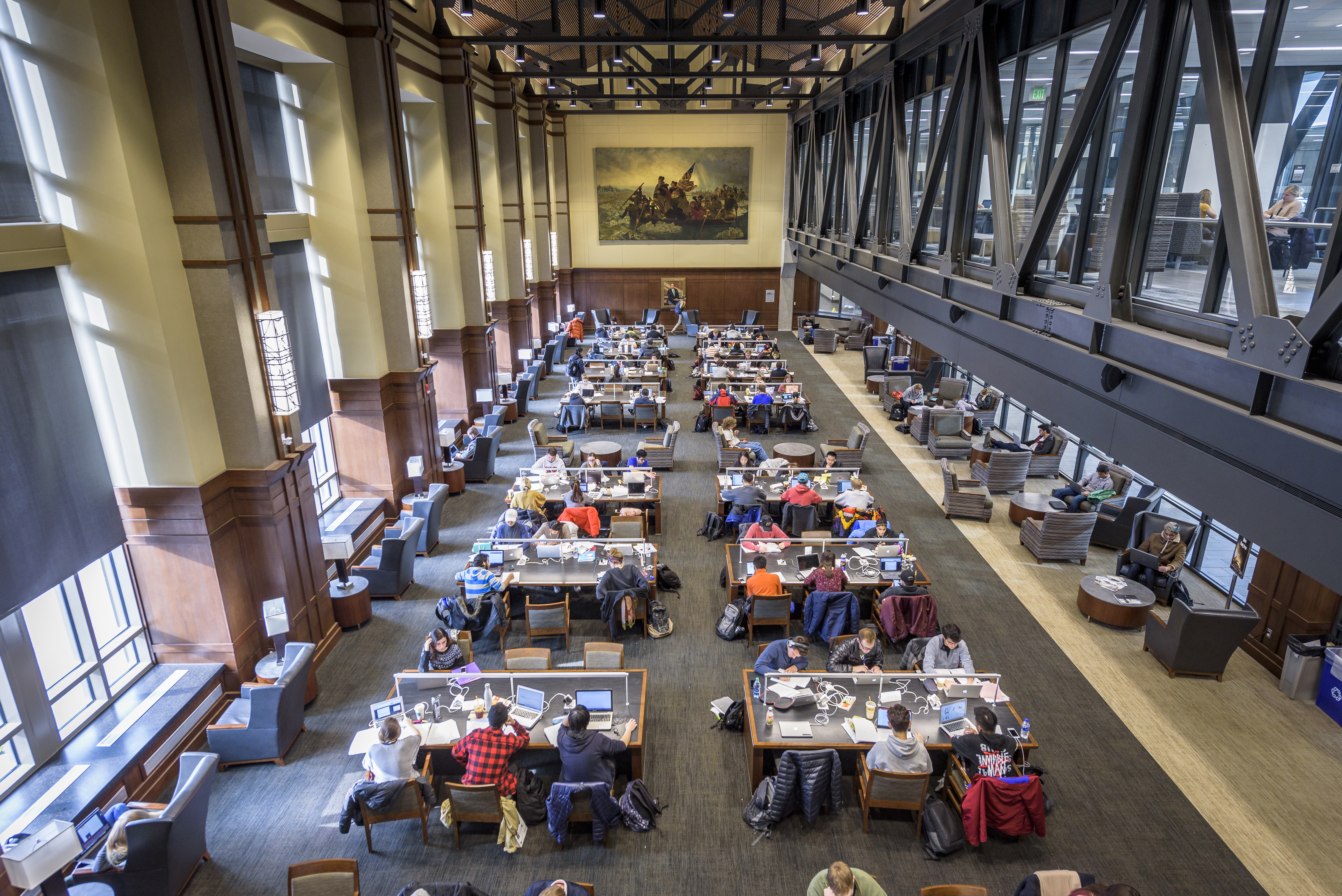 No. 10 – The Co-Rec
The liveliest (and loudest) study spot on our list is the France A. Córdova Recreational Center. You may think the Co-Rec is only for exercising, but you can exercise your mind at some single workstations throughout the building. The open layout and large windows allow for tons of natural lighting, plus you can study hard and then conveniently release some steam by working out or attending a wellness class. If you don't mind the noise, grab a smoothie at Freshëns and study the day away.
There are many great study locations at Purdue University where Boilermakers can achieve their educational goals. Besides the libraries on this list, there are plenty of nooks and crannies to sit down and concentrate on your work. The more time you spend adventuring around campus, the more you can familiarize yourself with the place that many call a second home. Just remember that studying is one of the small steps toward your next giant leap!
Note, library hours can vary. Find up to date library hours here.