Back To Top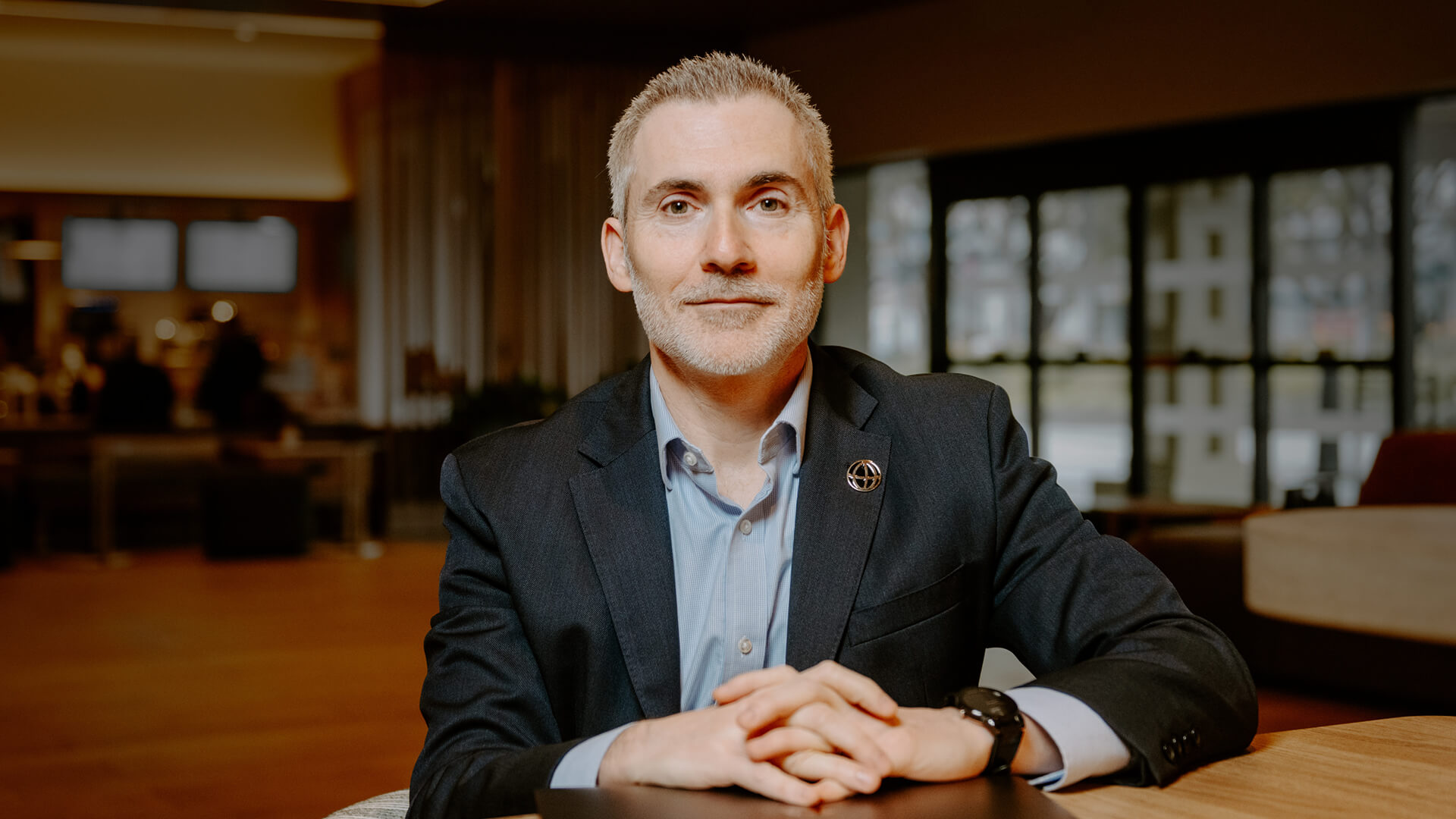 Nation's first fully online law school aims to remain on cutting edge
Even in an age of ubiquitous smartphones, Wi-Fi and broadband internet access, online learning was still new and unfamiliar for many when COVID-19 hit in March 2020, forcing millions of Americans to work and study from home.
So imagine how audacious it was to propose launching an online law school back in 1998 – a time when U.S. Census data shows that only a quarter of American households included someone who accessed the internet at home.
It was against that backdrop that Jack R. Goetz, the visionary founding dean of Concord Law School, identified an opportunity to utilize the rapidly evolving internet to expand access to a high-quality and affordable legal education. The nation's first fully online law school, Concord opened its virtual doors in October 1998 with 33 students and two professors. It has helped more than 2,600 students obtain Juris Doctor or Executive Juris Doctor degrees in the 25 years since, with alumni residing in all 50 states and more than two dozen foreign countries.
When the idea for Concord started back in 1998, most people, including myself, still had a dial-up internet connection.

Martin Pritikin
Dean and vice president, Concord Law School
"The idea that someone was doing it for almost a quarter-century before the pandemic blows people's minds, as well it should," says Martin Pritikin, who since 2016 has served as dean and vice president of what is now known as Concord Law School at Purdue Global. "When the idea for Concord started back in 1998, most people, including myself, still had a dial-up internet connection. The internet was not well developed at that point, and the idea of having a fully online law school was really audacious."
However, it makes sense on numerous fronts. For starters, Concord does not face the expensive burden of maintaining a physical campus, so it is able to provide a relevant legal education at one-third the cost of traditional law schools. In addition, Concord's online format makes it an attractive option for non-traditional students who might not otherwise be able to attend law school, including:
Working adults who want to change careers or alter their current career trajectories.
Active military who are unsure where they will be stationed or deployed from year to year.
Those caring for dependents who can't manage a night-school schedule.
Students who live too far from a law school campus and can't afford to commute.
Those with physical disabilities for whom travel is difficult.
These students can attend Concord while still taking advantage of experiences that one might expect to be available only at a brick-and-mortar law school. For example, Concord's competitive moot court team competes head-to-head with traditional law schools and frequently wins awards for both brief writing and oral advocacy. Additionally, its externship program enables students to earn academic credit while volunteering – either in person or remotely – at a legal aid organization, law firm or other professional setting.
Perhaps it's no wonder, then, that The Princeton Review has included Concord among the Best Online Juris Doctor Programs each year since it began its list in 2021.
Obstacles and opportunities
Despite those results, the idea of an online law school remains audacious to some. Many in the legal community – including traditional law schools and accrediting agencies – have been slow to embrace what the internet has made possible. This prevailing attitude creates its share of obstacles, as well as opportunities, for Concord and its students.
The primary battle that Pritikin continues to fight regards accreditation, which impacts a graduate's ability to practice law wherever he or she chooses. Some Concord students never intend to practice law, like Executive Juris Doctor students who enroll simply to gain a better understanding of legal and regulatory issues. But for those who wish to become a practicing attorney, bar eligibility is a pressing concern.
While graduates of Los Angeles-based Concord have been able to sit for the California bar exam since the school's founding in 1998, it earned full accreditation from the Committee of Bar Examiners of the State Bar of California in 2020, becoming one of the first online law schools to garner such an endorsement. At the time of the committee's decision, Pritikin called it "truly a watershed moment in legal education."
The American Bar Association has not yet accredited a fully online law school. A school must be no more than one-third online to earn that seal of approval. However, Pritikin is quick to point out that state boards of bar examiners or supreme courts determine who may sit for the bar, not the ABA. And a number of them will allow graduates of a non-ABA law school who are licensed in California to become licensed there after meeting certain additional requirements. In addition, there are certain federal specialties like immigration law that Concord graduates may practice nationwide.
Pritikin is aware of at least 15 jurisdictions besides California where Concord graduates have been licensed, either through meeting state requirements or through individual waivers. He is working to further improve Concord graduates' bar-pass rates in California – home to one of the nation's most challenging bar exams – in an effort to persuade other state boards like Indiana's to also allow Concord alumni to sit for the bar.
"If I can get Indiana to agree, that hopefully will make it easier to go to other states," Pritikin says. "ABA schools have no incentive to reduce tuition through online programs, and the high cost of law school not only burdens graduates but also drives up legal fees and so burdens those they would serve. If our grads could sit in multiple states, that might incentivize more ABA schools to become serious about making tuition affordable."
Pritikin recognizes that accomplishing this goal will be no easy feat. Concord's typical student is very different from his or her counterpart at a traditional ABA school. They're typically a working adult – average age: 43 – living in an area where there is little to no access to a law school education. And once they complete their coursework, they are often unable to neglect work or child care responsibilities so that they can focus solely on passing a difficult bar exam.
Nonetheless, Concord's bar-pass rates have improved in the seven years that Pritikin has served as dean, and he believes that furthering the positive momentum could make a tremendous difference in terms of perception.
"I want to get it so we're not just near the ABA bar-pass standard, but we're actually meeting it. I think we can get there in the next couple of years," Pritikin says. "If we can do that, I think it makes it harder for the ABA to justify why they won't even consider letting a fully online school apply for accreditation."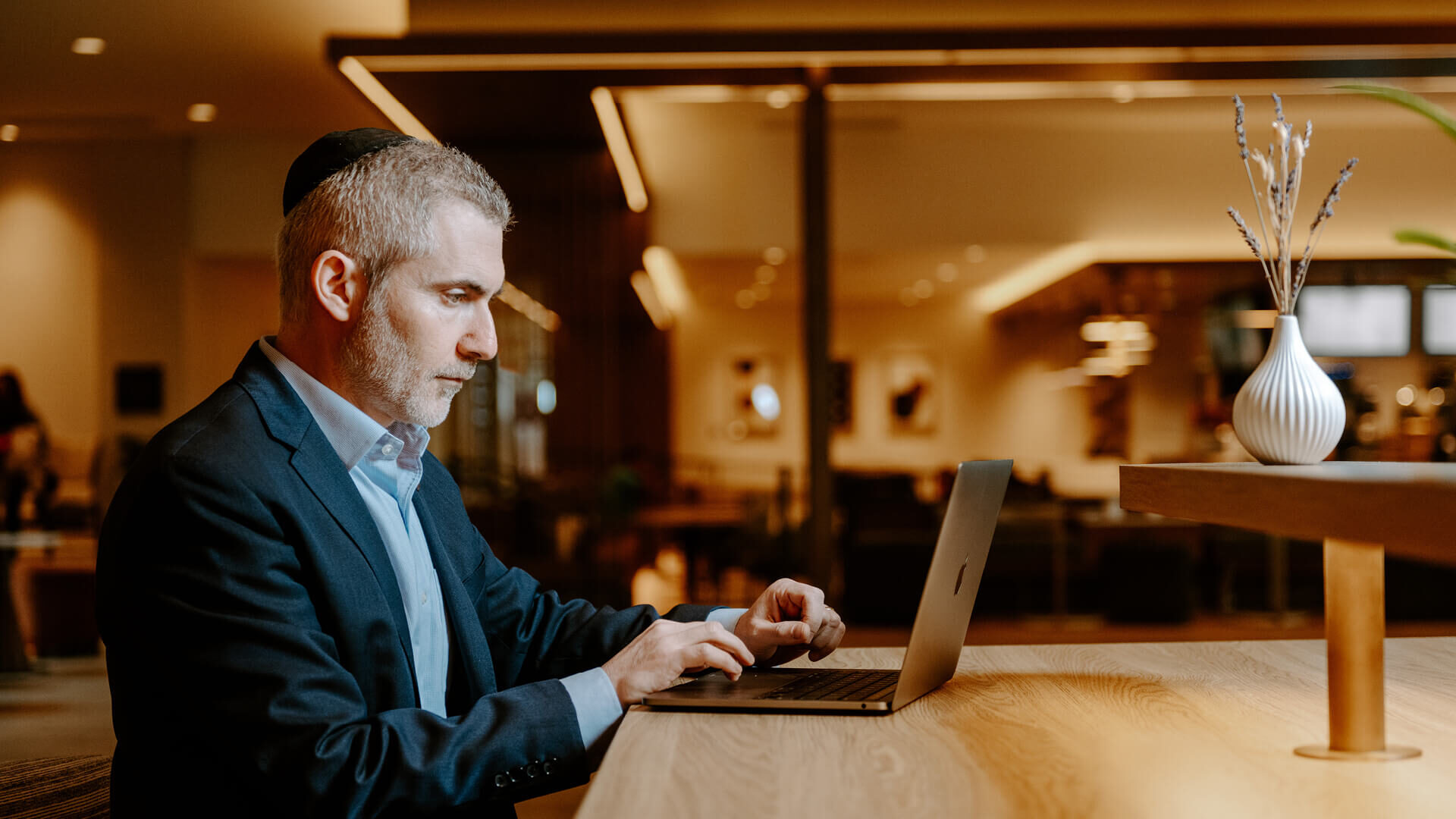 Indicators of success
Pritikin is already armed with other data and accomplishments supporting his assertion that Concord provides the rigorous, interactive, practical legal education its graduates seek.
He points to Concord's status as the first online law school to join a legal incubator that helps graduates launch their own practices and provide affordable legal services. That effort – conducted in partnership with the Legal Aid Society of Orange County's Lawyer Entrepreneur Assistance Program – helped Concord win the ABA's 2019 Louis M. Brown Select Award for Legal Access.
A year earlier – Concord's first year as part of the Purdue University system – it won the inaugural Wolters Kluwer Leading Edge Prize for Educational Innovation for a project that helped expand access to affordable legal services via two startup websites.
And Pritikin is especially proud of what feedback on the annual Law School Survey of Student Engagement says about Concord students' experiences compared to those at in-person schools. Concord students rated their educations more favorably in areas such as training in oral advocacy, class participation, positive relationships with faculty and advisors, and overall experience.
"I think there are a lot of objective indicators that say, 'Yeah, we are just as good or better than the traditional schools,' and we're doing it for a third of the cost," Pritikin says.
Embracing technology
A useful weapon in Concord's arsenal is the flexibility of its organizational structure – a benefit that helped Pritikin lead a complete overhaul of the school's curriculum upon becoming dean. He and his faculty revamped the curriculum to build in clearly defined learning outcomes and make it more updated, more interactive and more complementary across courses and years in school.
"It's a really holistic, collaborative model, which is impossible to do at a traditional school," Pritikin says. "That's one of the examples, I think, where online law school can be better than the traditional model."
Pritikin can say that with confidence because he has experience in both settings. A magna cum laude graduate of Harvard Law School, Pritikin practiced law for several years in Los Angeles before shifting into traditional academia as a professor at Whittier Law School. There, he developed an interest in using technology in legal education and was the first professor to introduce a hybrid online course.
However, he became disenchanted with traditional law schools' reluctance to adapt to a rapidly changing world. Pritikin observed that most lawyerly duties can be conducted remotely, so aspiring lawyers should be able to study and learn remotely, as well. But many within his profession rigidly adhere to the way things have always been done.
"They went to traditional schools, they had in-person classes, and they teach the way they were taught," Pritikin says. "They assume this is the only way it can be, and it's the only way they want to do it."
Pritikin sees things differently, which is why he left an associate dean position at Whittier after 12 years at the school to become dean at Concord. The interest in using technology to deliver a high-quality legal education still drives him today, motivating him to help students practice counseling clients and conducting witness depositions or trial examinations within a virtual reality environment.
The VR project is still in development, but Pritikin believes Concord is the perfect educational setting for such an endeavor. His school has a 25-year legacy to uphold of doing the opposite of what might seem conventional. "Concord was on the cutting edge of technology 25 years ago just by virtue of existing," Pritikin says. "Technology has come a long way, and I still want us to be on the cutting edge. If we can become a leader in using virtual reality and artificial intelligence to train the next generation of law students and lawyers, I think that's a very fitting place for us."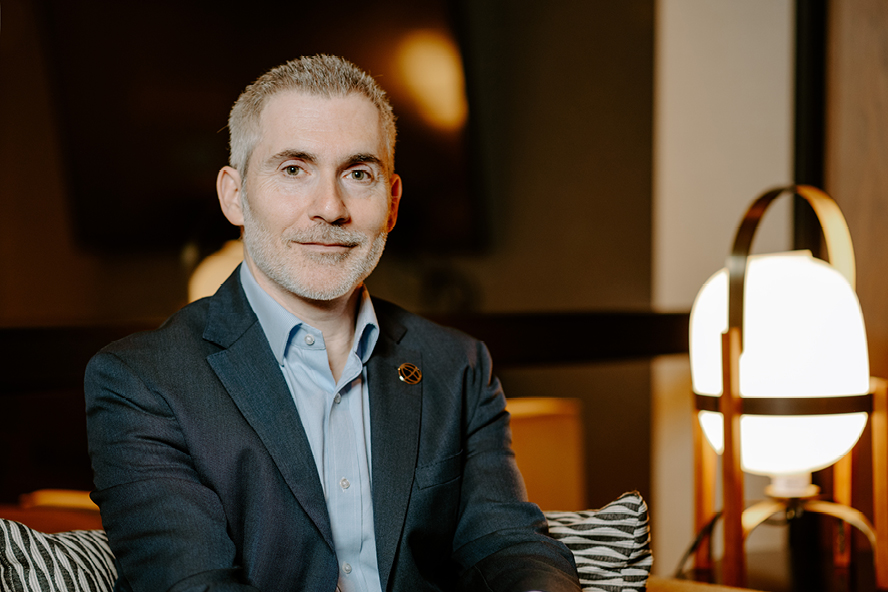 If we can become a leader in using virtual reality and artificial intelligence to train the next generation of law students and lawyers, I think that's a very fitting place for us.

Martin Pritikin

Dean and vice president, Concord Law School