Back To Top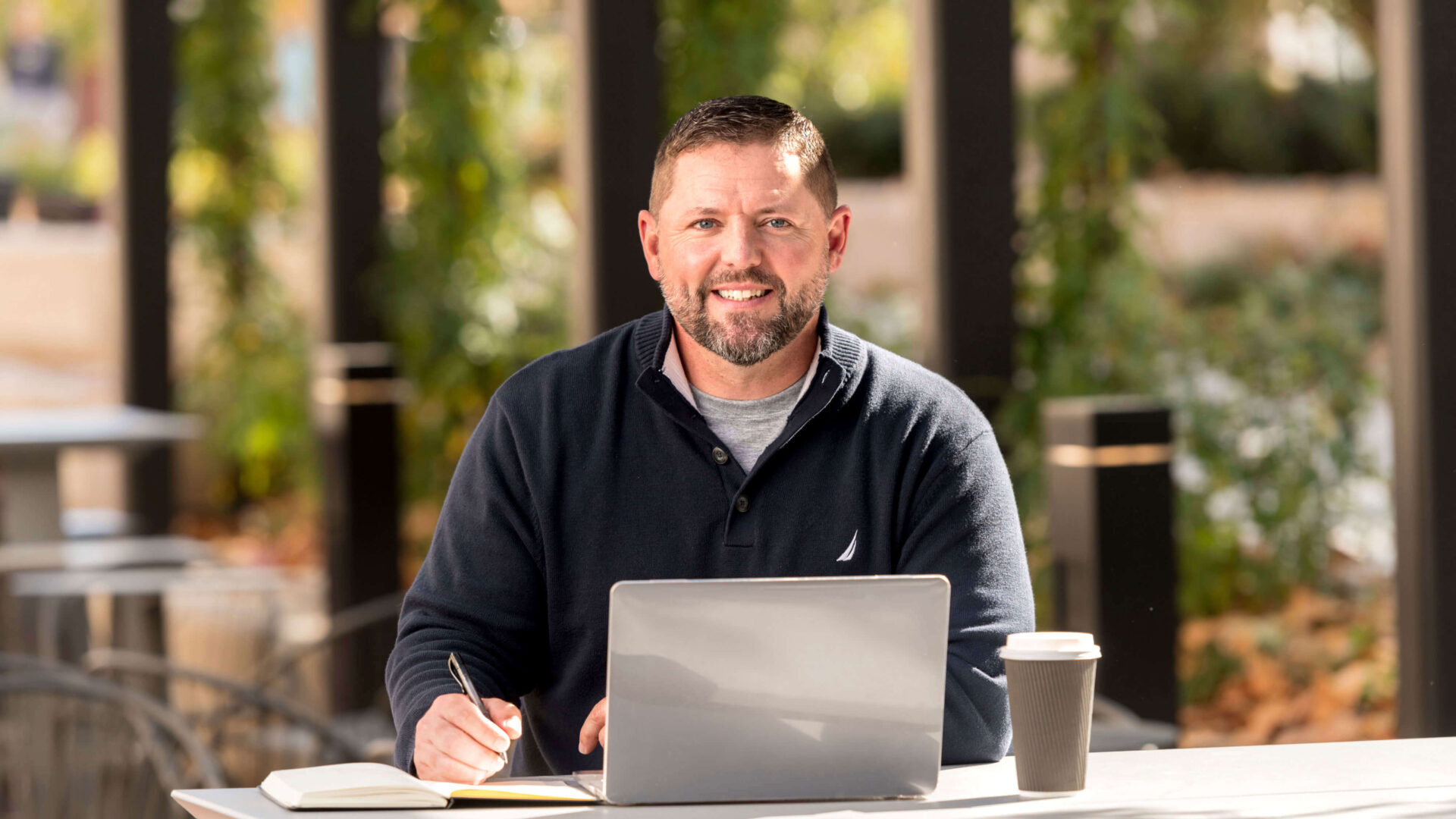 Lifelong learning motivates Tony Friesner to earn multiple degrees
There is always an opportunity to serve the greater good.
Tony Friesner has helped others throughout his career. He believes an essential part of any endeavor is having firsthand knowledge — in his case, a thorough understanding of security and law enforcement. After years of immersing himself in leadership as a Marine and police officer, he's now ready to take on a new task: sharing his knowledge as a professor.
"I like to be of service to others," Friesner says. "You look at the jobs I've had, whether it was with the military or with the police, and I continually strive to help."
I want to take everything that I've learned and help share it. That's the ultimate way to help others succeed.

Tony Friesner
BS criminal justice '22
Friesner graduated from Purdue Global with his bachelor's degree in criminal justice in October 2022 and is currently earning his master's degree from the same school. After this, he plans on immediately getting his doctorate, qualifying him to teach at the collegiate level.
"I want to take everything that I've learned and help share it," Friesner says. "That's the ultimate way to help others succeed."
Purdue Global is a perfect pathway to all three degrees. Friesner has applied his extensive knowledge of criminal justice in his courses, creating an even more well-rounded understanding that he can't wait to share with his future students.
Optimizing ongoing education
After obtaining his bachelor's degree, Friesner feels he has the foundation he needs to pursue his master's and doctorate from Purdue Global. He enjoyed the manageable pace of his online courses, quickly finding a footing with academic expectations.
"I have grown a lot as a student," he says. "I'm happy that I jumped into earning my master's right away because everything's fresh. I didn't want to waste any time and get rusty on research methods or writing styles."
Friesner's favorite part of Purdue Global has been connecting with his peers and professors. His advice to others? "Make friends," he says. "Reach out to fellow classmates. There's a wealth of knowledge out there, and people want to share what they know."
Friesner enjoys contributing during class and jumping into conversations, creating the interactions associated with on-campus courses. He holds himself accountable to help others have the most impactful time possible. Inspiration for cultivating this camaraderie comes from his professors.
The instructors have the knowledge needed to solidify any syllabus, sourcing from information they've gathered throughout their own lives. Friesner's favorite professors were former police officers themselves.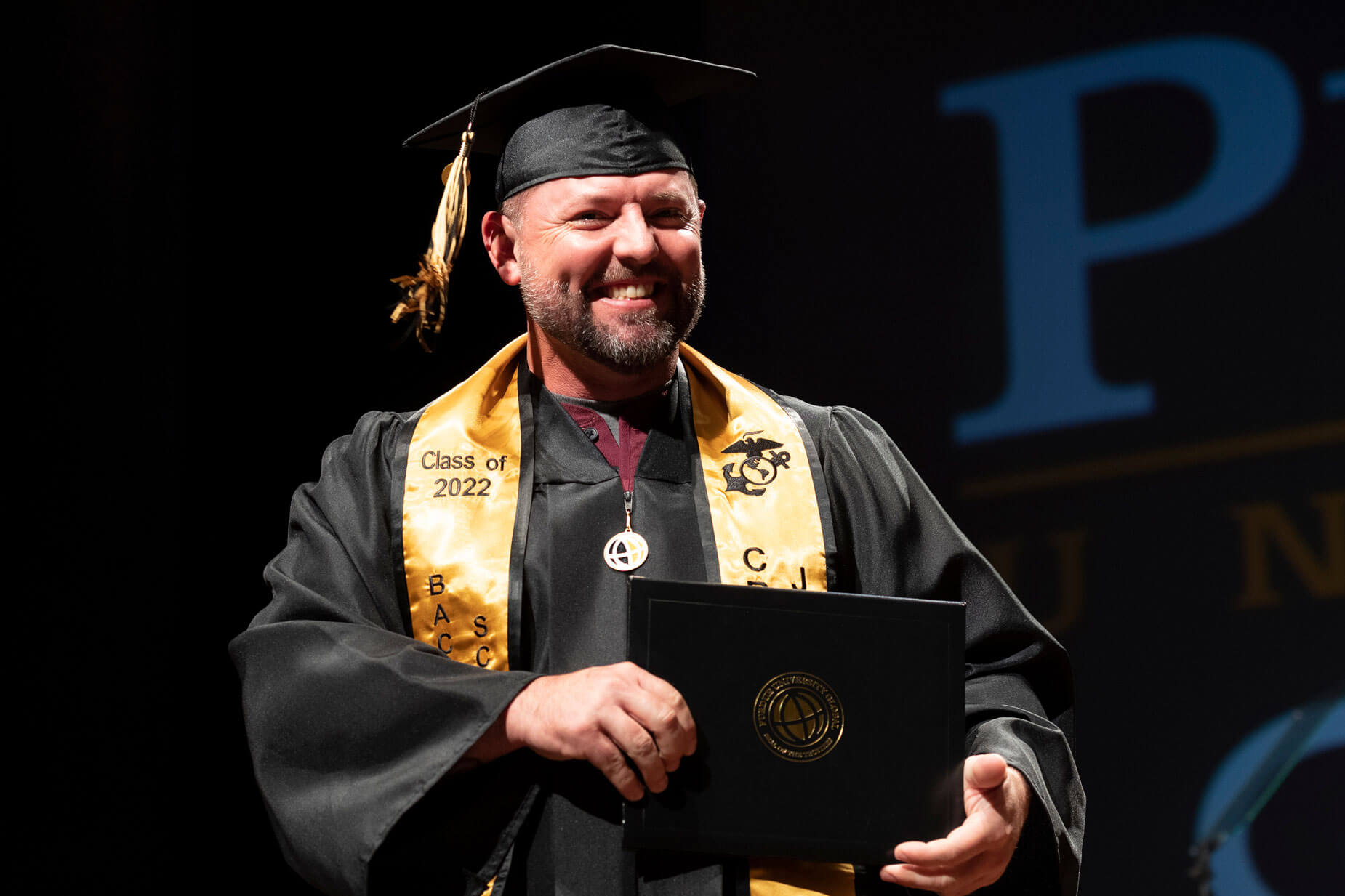 There's a wealth of knowledge out there, and people want to share what they know.

Tony Friesner

BS criminal justice '22
Building from background experience
After decades spent leading and protecting, Friesner draws on his own experiences as reference points in classes. He joined the Marine Corps right out of high school at age 19, not sure what he wanted to do but knowing the military would ultimately guide his path.
Serving in Iraq and Afghanistan after the terrorist attacks of Sept. 11, 2001, Friesner found he was well suited to teach and train others in such extreme environments. He had a skill set that could support younger military personnel in meeting the demands of their roles.
Spending time later as a police officer in Raleigh, North Carolina, provided Friesner with additional leadership exposure. He connected with other officers across precincts, finding it easy to collaborate and coordinate responsibilities. His network provided role models that had served for decades, as well as the opportunity to oversee those new to the job.
Friesner kept a close eye on the news during the coronavirus pandemic and saw a shift in online college courses. The flexibility of remote programs was appealing, and he started to look at what opportunities could be available. He realized that through going back to school, he could help others on a new level and utilize the skill set he had already acquired.
Researching online options, Friesner discovered Purdue Global and was drawn to the platform's promise of an innovative, high-quality education at his own pace. After seeing the criminal justice programs, he quickly enrolled and began pursuing his first degree.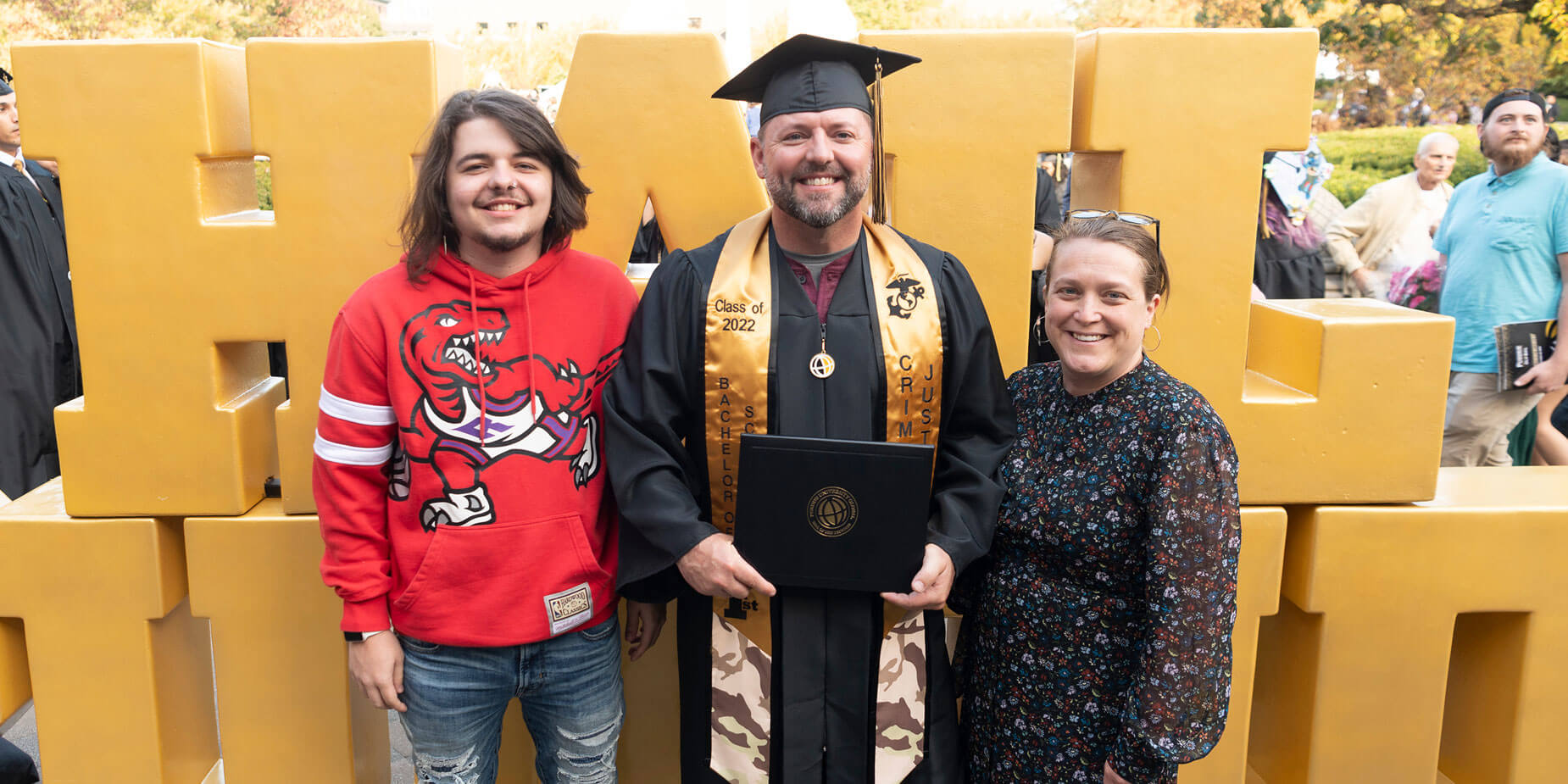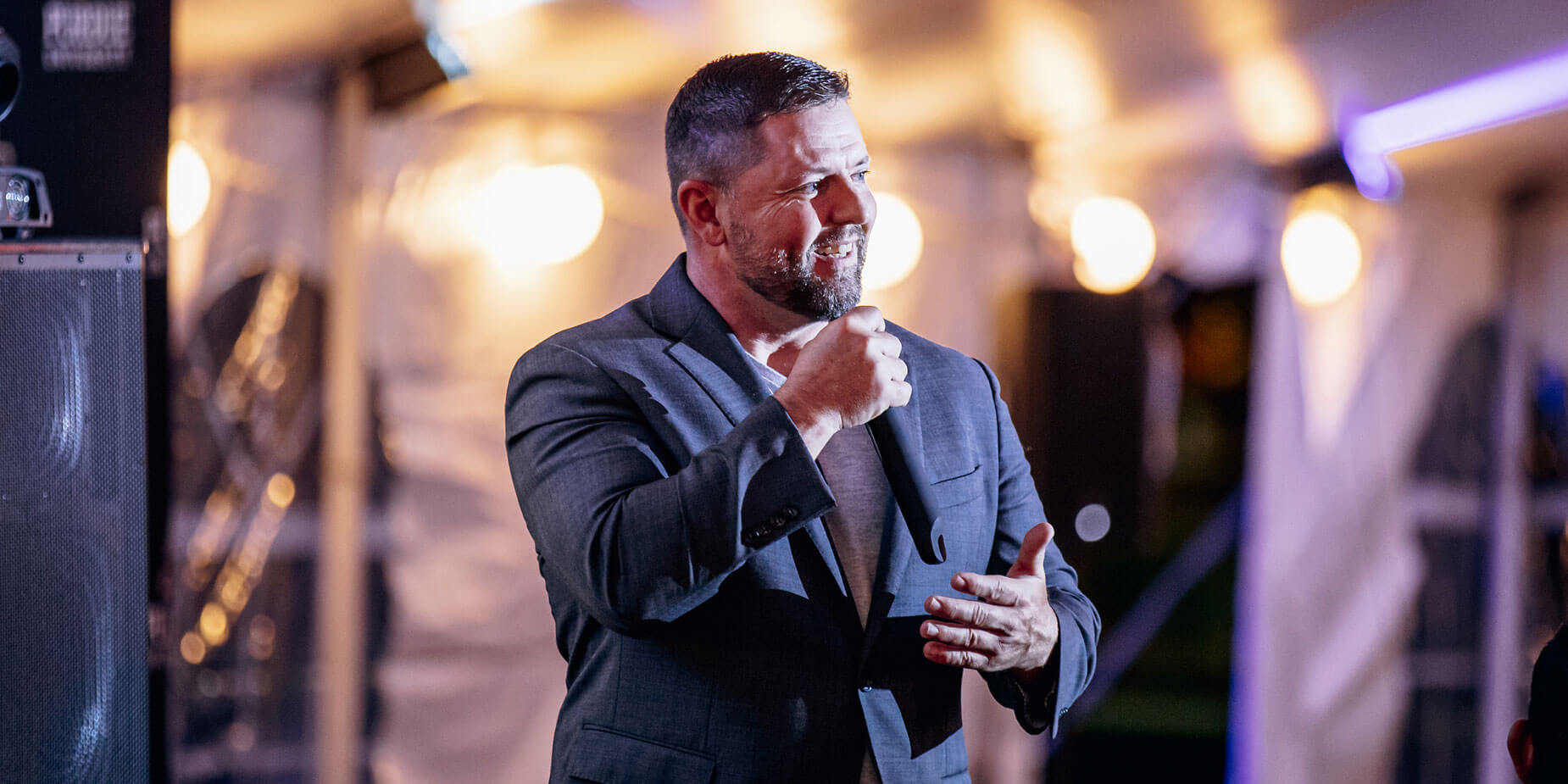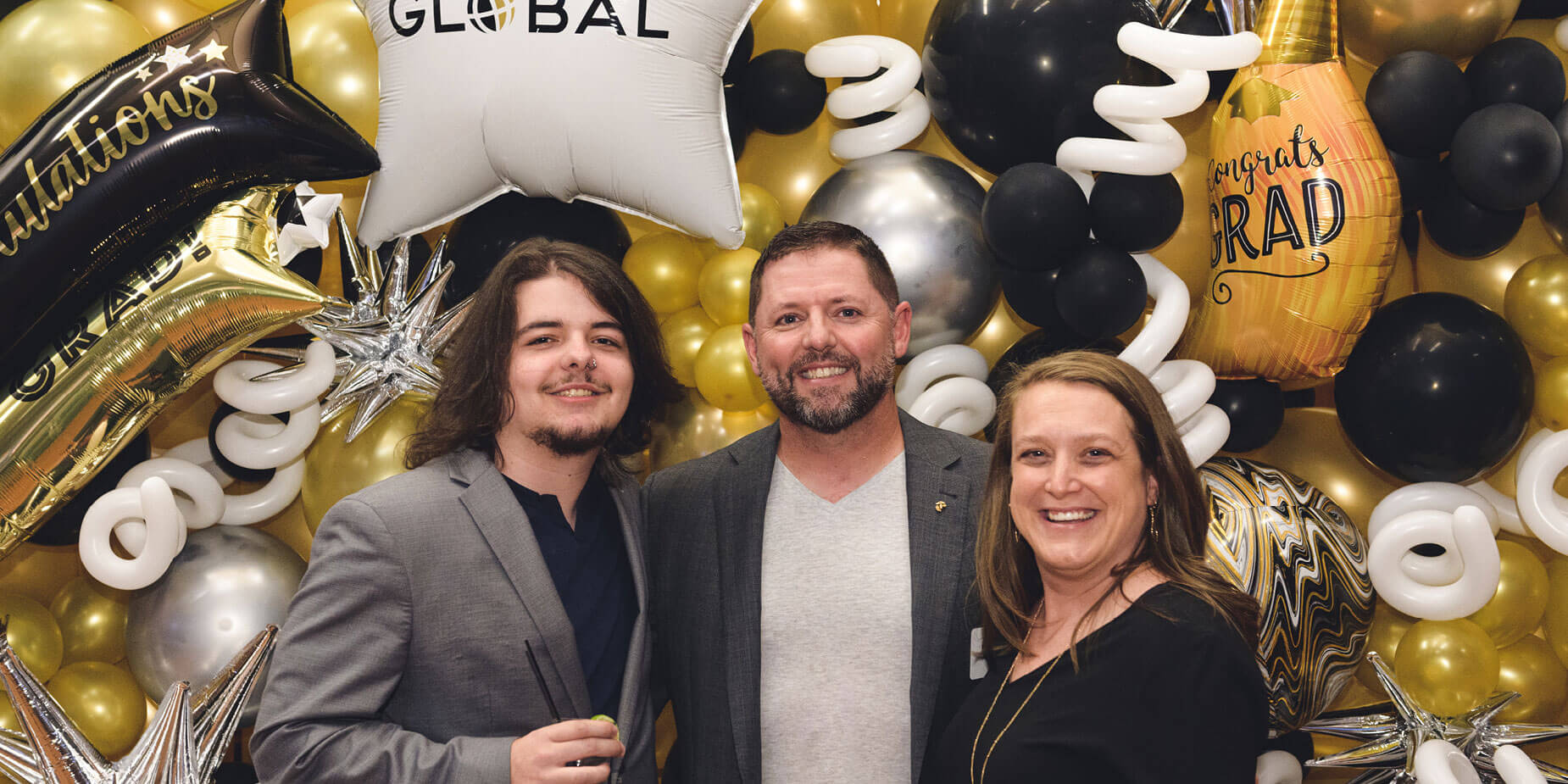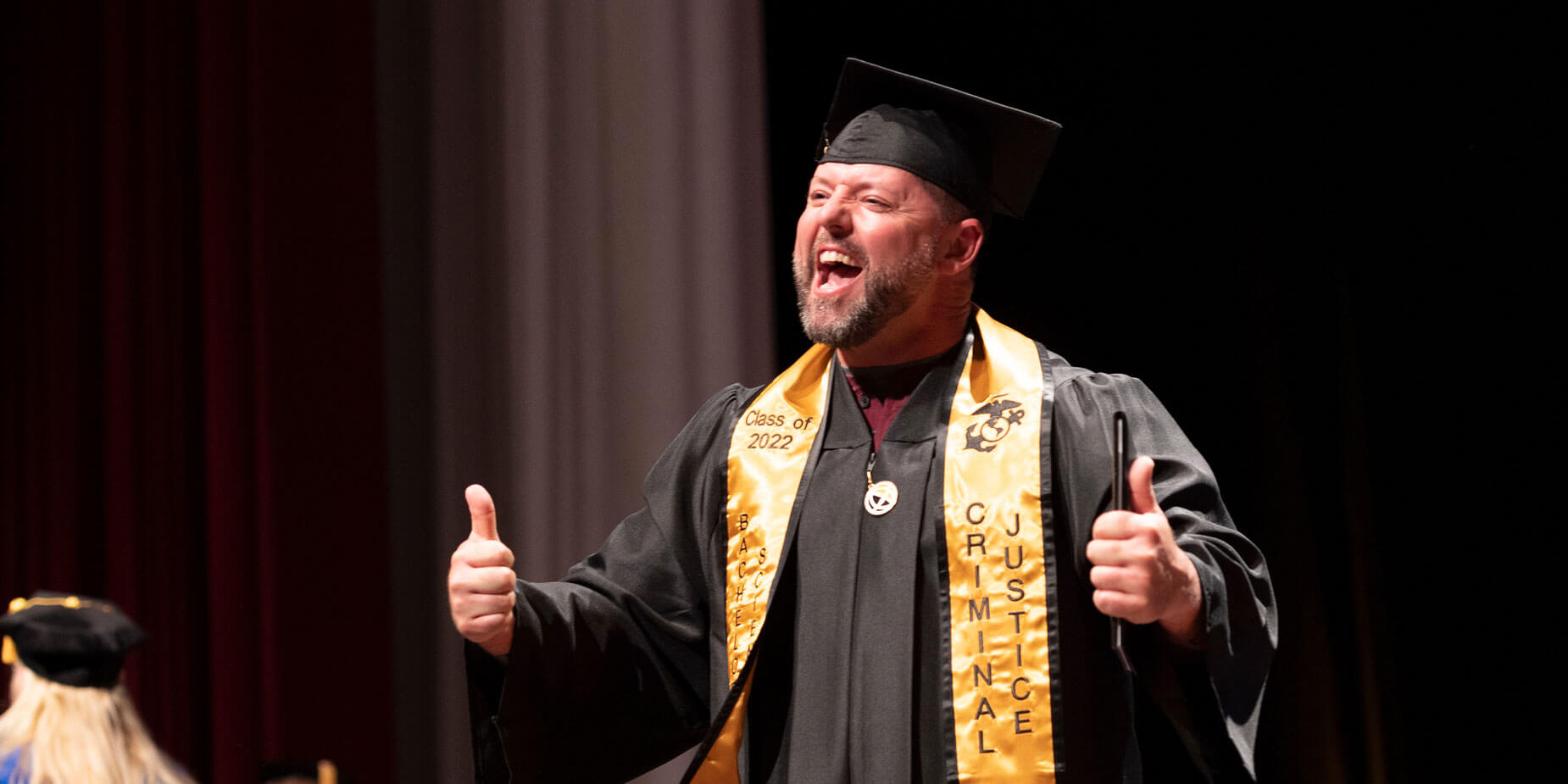 Integrating professional and personal benefits
Achieving his goal of becoming a professor will give Friesner the satisfaction of blending his career and classroom experiences. It also will bring him closer to the real reason for all the hard work: his family.
Now, Friesner can spend quality time with his three children. He can go on walks with the dog. He can decorate the house for the holidays (yes, he's the guy on the block that goes all out with outdoor accessories). He can be the friend and neighbor he intentionally dedicates himself to be. He can help his community in all-new ways through educating the next generation of leaders.