Back To Top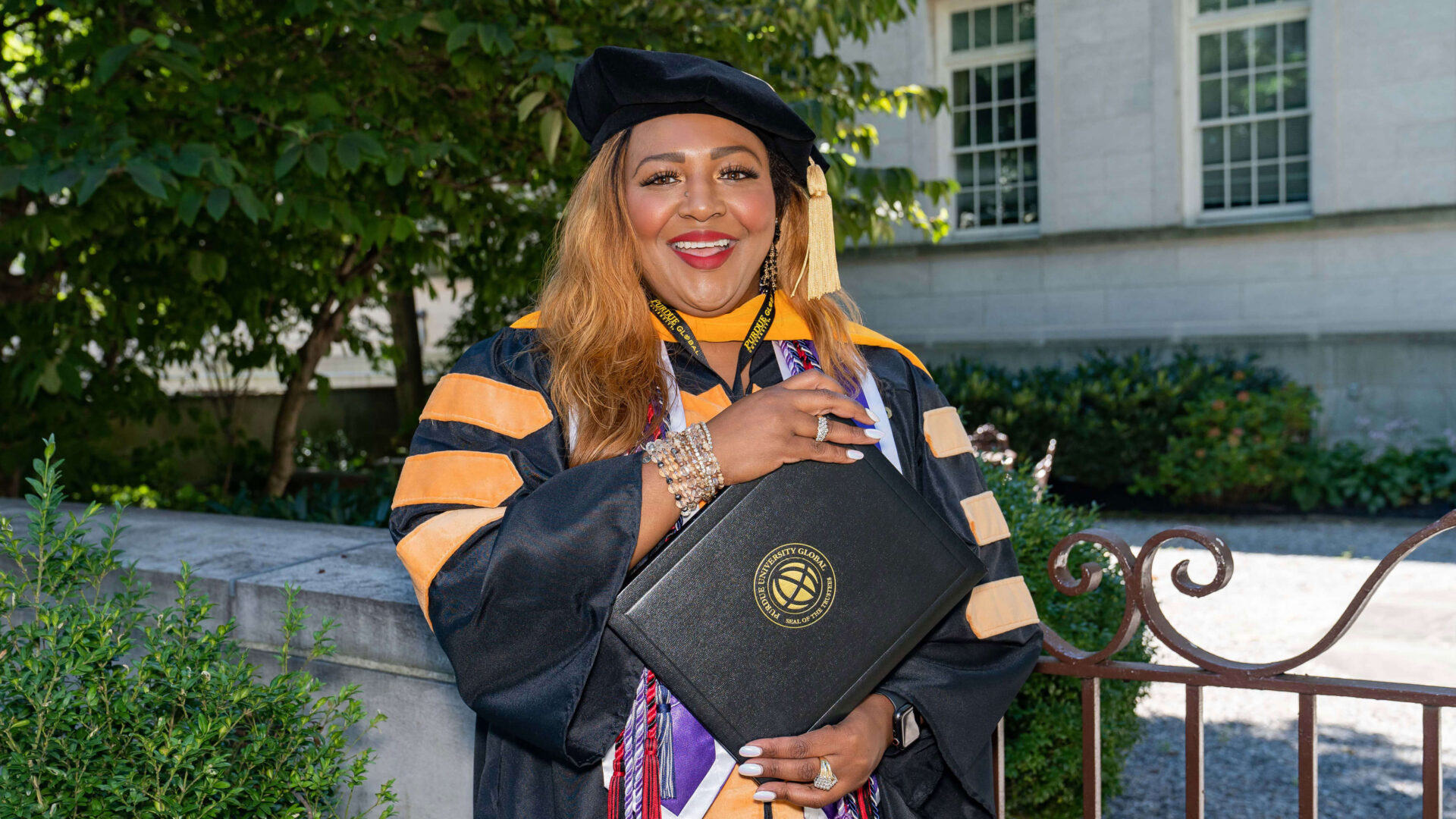 Ashley Tippins wants to open her own clinic to address rural patients' mental health issues
When times were tough for Ashley Tippins over the last few years, she leaned on a favorite passage from scripture, Psalm 37:4-5:
"Delight yourself also in the Lord, and He shall give you the desires of your heart. Commit your way to the Lord, trust also in Him, and He shall bring it to pass."
Dr. Tippins wrote down those verses before she took the board exam to become a nurse practitioner in 2018. They comforted her when she faced the challenges of raising two children and studying in the Purdue Global nursing program, all while struggling to maintain steady work during the COVID-19 pandemic. And they helped her remain focused on her educational goals during the pandemic when she had difficulty locating a medical facility where she could complete her Doctor of Nursing Practice (DNP) clinical placement.
With assistance from Purdue Global faculty member Sarah Brown, Tippins was finally able to locate a facility to complete her degree requirements in an acute care hospital setting in Daytona Beach, Florida. And what did she see when she arrived at the facility and turned down a hall toward one of its intensive care units?
Psalm 37:4-5, etched upon the wall.
"I knew right then it was where I needed to be," Tippins says. "I couldn't do anything but just cry when I saw that."
Responding to needs
In Daytona Beach, Tippins led a project with enormous practical value as the final step toward completing her DNP. The project aimed to help nurses safely and effectively administer heparin, a blood thinner, responding to a need she observed while working as a nurse in Montgomery, Alabama.
"I became very passionate about it because a lot of nurses were having anxiety with patients on heparin because it's such a critical drug. It's a drug where if you make the slightest error, it could cause someone to die and bleed out," Tippins says. "I just wanted to do something that would help nurses be able to decrease their anxiety level if they were better educated on how to implement heparin, how to maintain it and how to communicate, as far as passing off (patients) from nurse to nurse."
Soon after completing the DNP in fall 2020, Tippins was excited to learn that Purdue Global had introduced a psychiatric mental health nurse practitioner postgraduate certificate. Once again, an issue she had observed in her career inspired Tippins to do her part to meet the need.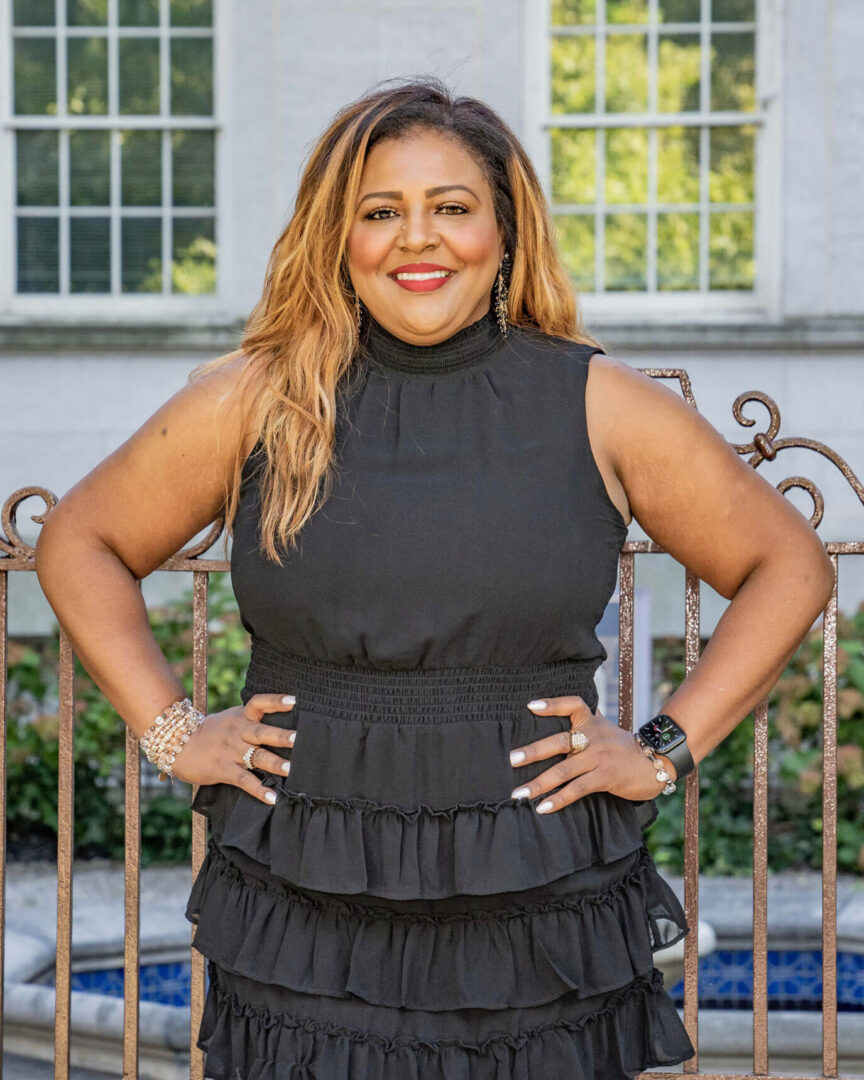 While working as a nurse practitioner in a rural nursing home facility in Alabama, Tippins often encountered residents who had schizophrenia or other mental health conditions, but she was not certified to treat those conditions and had difficulty locating a professional to provide proper treatment.
She decided to become one of those professionals.
"There was only a certain amount of intervention I could do for those who had depression or who were in need of psychiatric care. I could only send them to the emergency room if it was really bad," Tippins says. "I knew this was a need, and I knew I wasn't serving my people at my full potential that I could if I had this certification. That's why I went back to school."
Tippins completed the certificate program this summer, bringing her total of Purdue Global nursing credentials to three. In addition to the postgrad certificate and DNP, she completed a Master of Science in Nursing degree in 2018.
And just as she had done after achieving the previous two degrees, Tippins attended Purdue Global's summer 2022 commencement in person on Aug. 13 in Washington, D.C.
Why did she repeatedly choose to travel from her home in Prattville, Alabama, to far-away locations like D.C. and Nebraska to attend graduation for degrees she completed online? Tippins' children, Gerald, 15, and Hannah, 13, had a lot to do with the decision.
"To me, it's setting an example for my children. I'm always excited because it's something that I never saw myself being able to do," she says. "Some of my friends don't attend graduation, and that's cool and fine, but it solidifies it for me – not just receiving the actual diploma that has my name on it with the degree, but actually crossing that line. I feel like I have to see it all the way through. That's putting a period on everything."
To me, (graduation is) setting an example for my children. I'm always excited because it's something that I never saw myself being able to do.

Ashley Tippins
Three-time Purdue Global graduate
Finding a passion for education
A college education wasn't always so important to Tippins. She says she was a "mediocre, OK" high school student growing up in Slapout, Alabama. Her father was in and out of her life, and her mother struggled with drug addiction, so "I didn't have a parent in the home saying, 'You're going to college' or 'You need to study for the ACT,'" she says. "This is stuff I found out later in life."
She decided late in her high school career that she wanted to pursue a college education after all. In a stroke of good fortune, Tippins' father attended her high school graduation and offered to let her use the college benefits attached to his military service.
She used those G.I. Bill education benefits to complete a bachelor's degree in nursing at Auburn University at Montgomery in 2004. In this program, Tippins learned she would have to work hard to succeed.
"I realized quickly that you can't play around with this," Tippins says. "You've got to really study. I didn't know how to study because I wasn't pushed to do that in high school. You could either do it or not. We didn't have that stuff where it was no child left behind. You were just left behind."
That initial challenge sparked a love of learning that drove Tippins throughout her educational journey.
"It became a passion for me, education," she says. "I used to always say I love the smell of new books."
Future objectives
In the short term, Tippins is focused on studying for board exams and finding a full-time job. She works as a part-time nurse practitioner at Alabama State University and adjunct clinical instructor at Auburn University. She also has a registered nurse contract position at the University of Alabama at Birmingham that will expire soon.
Someday, she hopes to open her own clinic in a rural area, meeting yet another desperate community need she observed firsthand.
"I want to provide mental health care to those who really need it," she says. "Those who need it are minorities and those who are in rural areas – whether they're Black or white – and don't have access to this care. I also want to do a telemedicine site because some people don't even have a vehicle, but they might have a cellphone or something where they can log on and receive care that's much needed."
Nurses are typically natural helpers, providing invaluable assistance as patients aim to solve their health issues. Tippins certainly falls into that category. Her relentless desire to serve patients' needs motivated her to pursue her educational goals via Purdue Global.
She encourages other nursing students to remain patient-focused when balancing home, work and school life. Their hard work will someday benefit both nurse and patient.
"Everybody has a dream, but it's very few people who will reach it," Tippins says. "You must be diligent, you must be consistent, and you must never quit and let nothing stop you, period. Nothing would prevent me from getting my education. That's how I always felt about it.
"It's not just my children depending on me, it's people I haven't even met yet depending on me. It's the lives you're going to impact with the work you're doing now, and you don't know it because you haven't even met those people yet."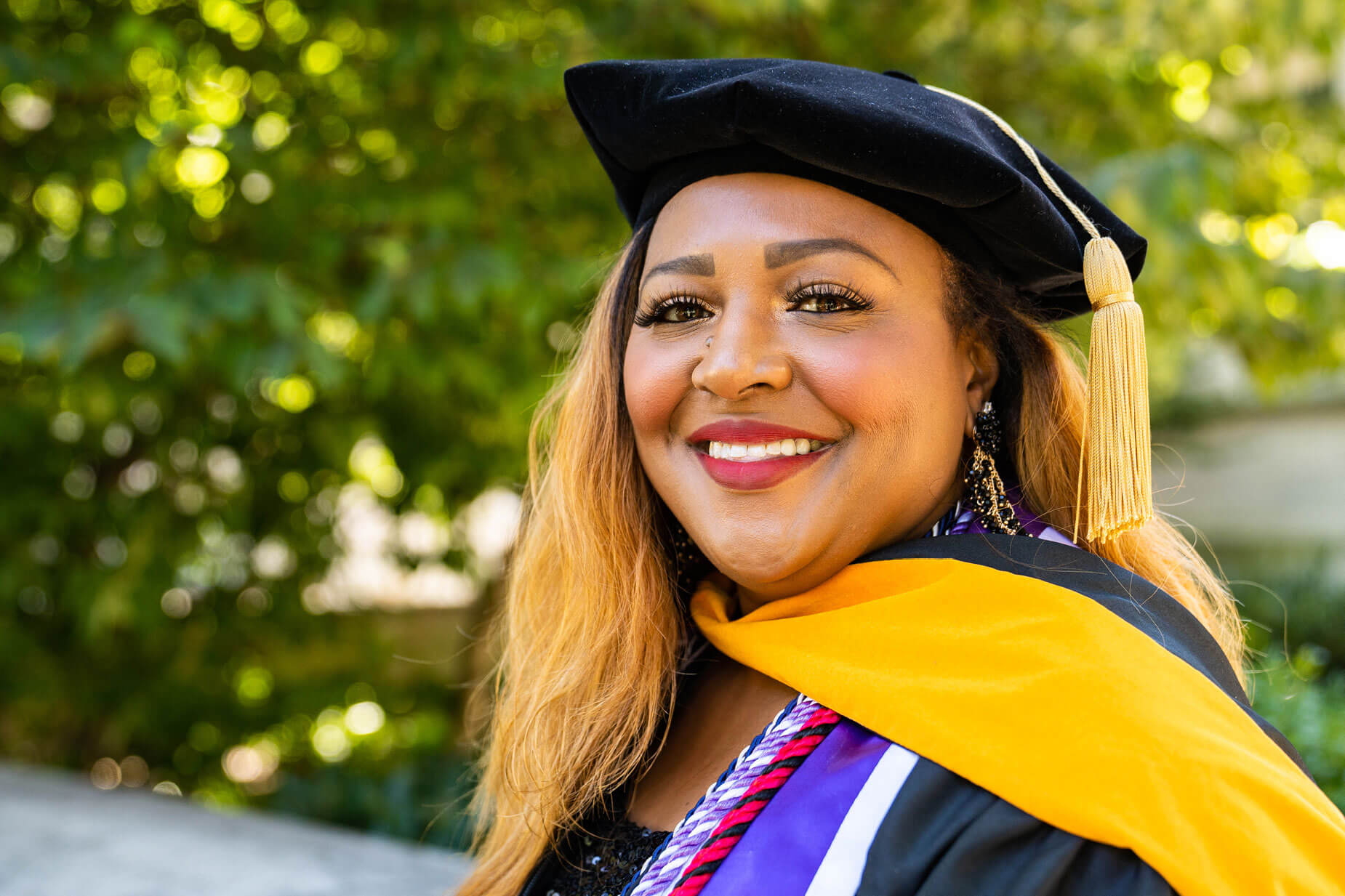 You must be diligent, you must be consistent, and you must never quit and let nothing stop you, period.

Ashley Tippins

Three-time Purdue Global nursing graduate
Learn more about Purdue Global.