Back To Top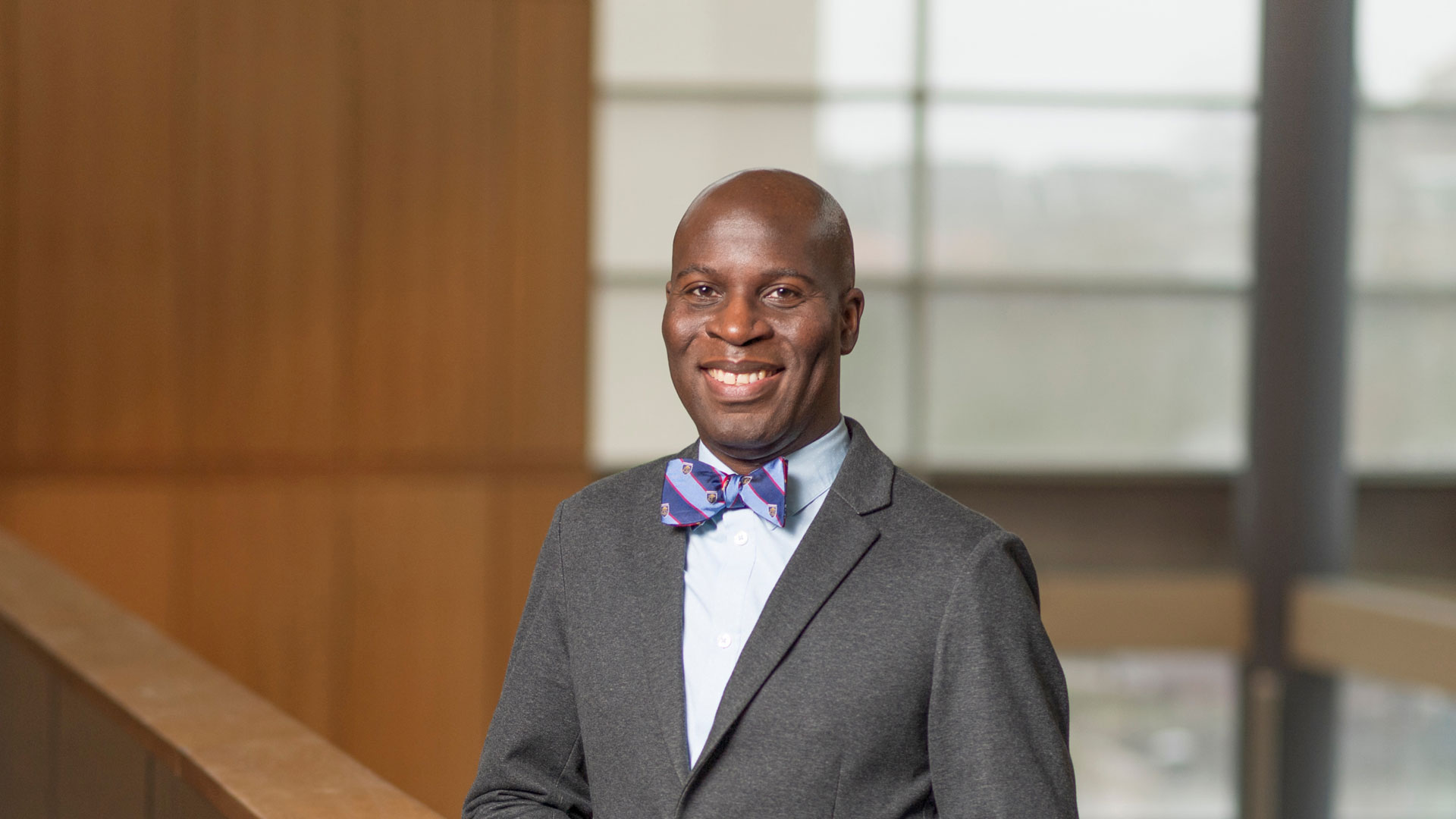 Jason Ware, clinical assistant professor in the John Martinson Honors College, works diligently to connect teaching, discovery and engagement together in his curriculum
Jason Ware always wants students to be aware that he believes in them. But nobody could have prepared him for the moment one of his students turned the tables on him.
Ware, a clinical assistant professor in the John Martinson Honors College at Purdue, was meeting with a soon-to-be first-year Purdue student about joining his research team. As Ware gave the student a glimpse into his research and what he hoped to accomplish, the student knew exactly what Ware needed to hear. He just didn't know it yet.
"He turned to me and simply said, 'I believe in you.' I wasn't soliciting that kind of comment or feedback, and it took me by complete surprise," Ware says. "As a teacher, there's something really validating about your students having faith in you. It's a moment I'll never forget."
Ware recently received another surprise of his career, being named one of two winners of the 2022 Exceptional Early Career Teaching Award. The faith Ware has in his students is a faith that is reciprocated – and it's not something Ware takes for granted.
"I really value and prioritize personal connections," Ware says. "Being able to personally connect with my students serves me well both as a person and as an educator. Students need to know someone believes in them and wants to see them succeed. And if I can be that person, I've succeeded as a teacher."
All in the family
Ware obtained his undergraduate, master's and doctoral degrees from Purdue. He knew early on that he wanted to pursue a career in education, but he wasn't sure exactly where he fit. He began a career in both community and retail banking, all while yearning to be in a classroom. Eventually, his work in community banking brought him closer to the field of education. He then found his way back to Purdue, directing an internship program while pursuing a master's and PhD in curriculum studies. He went on to become a lecturer in the College of Education and a faculty developer in the Center for Instructional Excellence.
His wife, Sharita – also a Purdue alum – shares a similar passion for education. A teacher at East Tipp Middle School, she was recently named the 2022 Indiana Teacher of the Year. Ware and his wife have three children, all of whom have grown up watching their parents become leaders in their chosen fields. As Ware put it, there's rarely a moment that can't be turned into a lesson in their house.
"Nothing is ever simple at our house," Ware said, laughing. "We are always connecting things to the world around us. My kids grew up around college students and have spent plenty of time both on campus with my students, and in my wife's classroom with her students. I remember my son was afraid to take physics when he was a junior in high school because he had heard horror stories from my students about how hard physics was at the college level. It's just a natural part of their life."
Students need to know someone believes in them and wants to see them succeed. And if I can be that person, I've succeeded as a teacher.

Jason Ware, clinical assistant professor, John martinson honors college
Changing lives, communities
Ware's research and teaching focuses on improving local communities, and he wants his students to be able to transform research into resources to make that happen.
He prioritizes personal connections with his students and focuses on mentoring, both in and out of the classroom. Ultimately, Ware wants his students to cultivate their sense and concept of humanity – and he wants them to realize the impact they can have on the world around them.
That's why he also prioritizes service learning and a choose-your-own-adventure approach to the classroom. Ware's courses include a first-year honors seminar, a 16-week honors course that includes a well-being component in the fall and a jazz component in the spring, and study away/abroad courses. His classes often have a service-learning component. Giving his students the freedom to build their specific educational roadmaps is what Ware says makes his teaching style unique. Giving students the space for the opportunity to learn from their own choices is perhaps one of the greatest teaching tools out there, Ware says.
"We have brilliant students at Purdue," Ware says. "When they work together, they can do things that blow their own minds. I really do believe in synergy and the great things that can happen from it. I certainly have structure built in, but I want to give them space to make their own decisions instead of being told what to do. Sometimes we need an opportunity to get it wrong in order to get it right."
Ware works diligently to connect teaching, discovery and engagement in his curriculum. The outcome? Students who want to change the world and make their mark, both at Purdue and as they pursue their own careers. "I try to be both the educator and the learner at the same time," Ware says. "It's really important to me that I learn from my students. Sometimes we are all learning from the material that I am teaching, but sometimes I am learning how to be a better teacher because of them. Sometimes all it takes is one thoughtful question or a class discussion to make all the difference both in my life and their lives."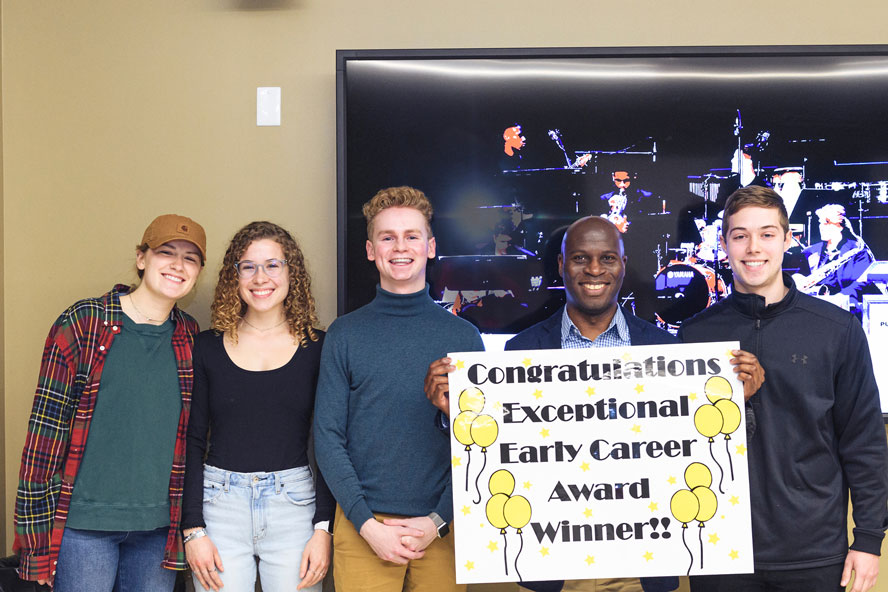 We have brilliant students at Purdue. When they work together, they can do things that blow their own minds. I really do believe in synergy and the great things that can happen from it.

Jason Ware

Clinical assistant professor, John Martinson Honors College