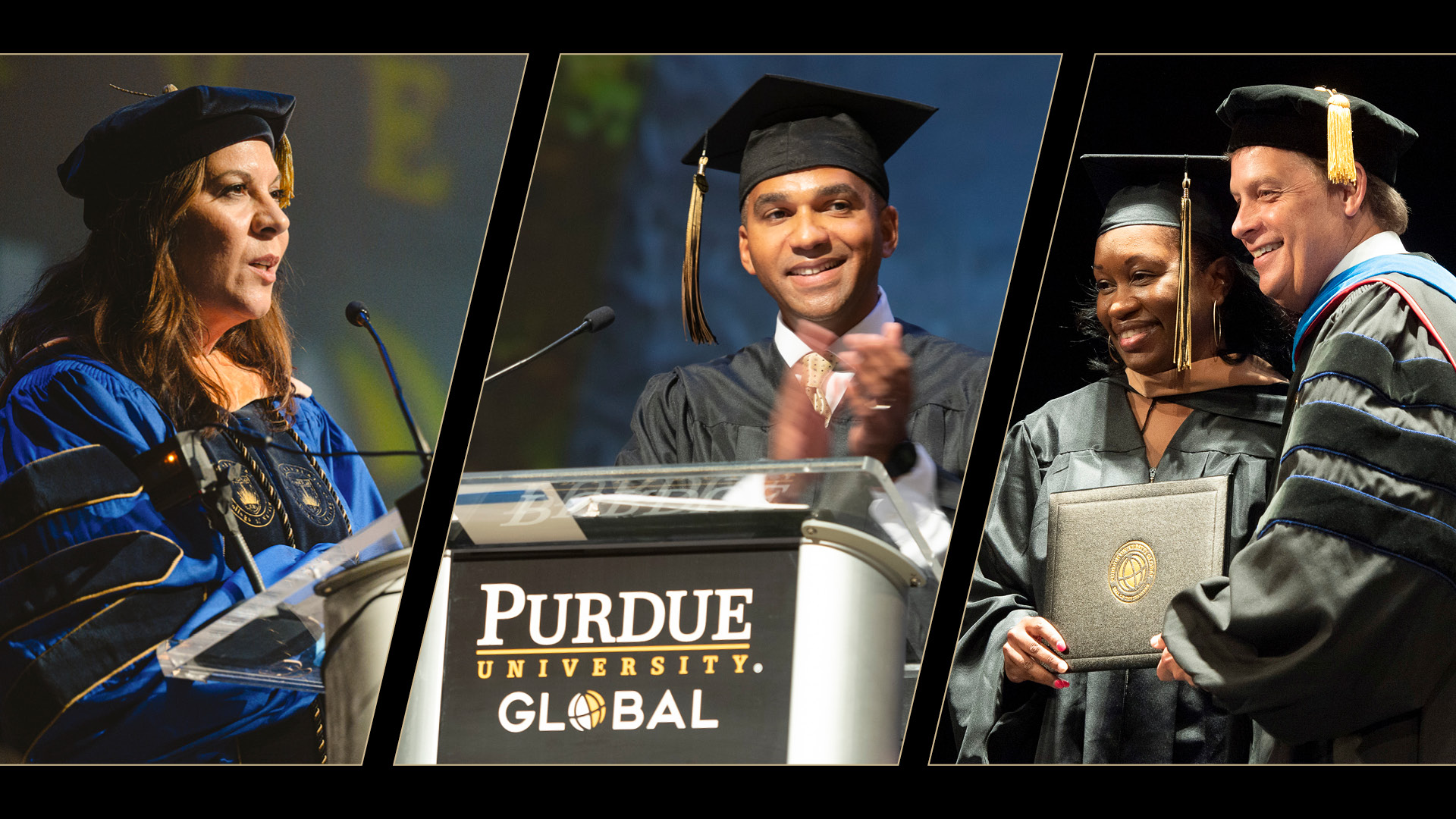 In this episode of "This Is Purdue," we're talking to five members of the Purdue Global community as they celebrate the impact Purdue Global has had on their careers and lives.
The podcast team went behind the scenes at the Purdue Global Black and Gold Reception to hear from both alumni and faculty on why they chose Purdue Global and their advice to anyone considering furthering their education online.
Listen as recent Purdue Global graduates Kelvin Gumbs and Sherry McQueary and Purdue Global deans Melissa Burdi and Jeffery Buck discuss the impact Purdue Global makes on adult learners and the immense pride they feel celebrating this graduation with loved ones. Plus, you'll hear special family stories from proud Boilermaker Viveca Stock on how her son got involved in the Purdue community through Purdue Global.
Each of these special guests have their own perspective on the persistence it takes to succeed in higher education.
You don't want to miss this episode full of gratitude and pride for the Purdue Global community!
For more Thanksgiving fun, check out this story on Purdue's Ruth Siems, a 1953 home economics graduate, who is credited with the invention of Stove Top stuffing.