Back To Top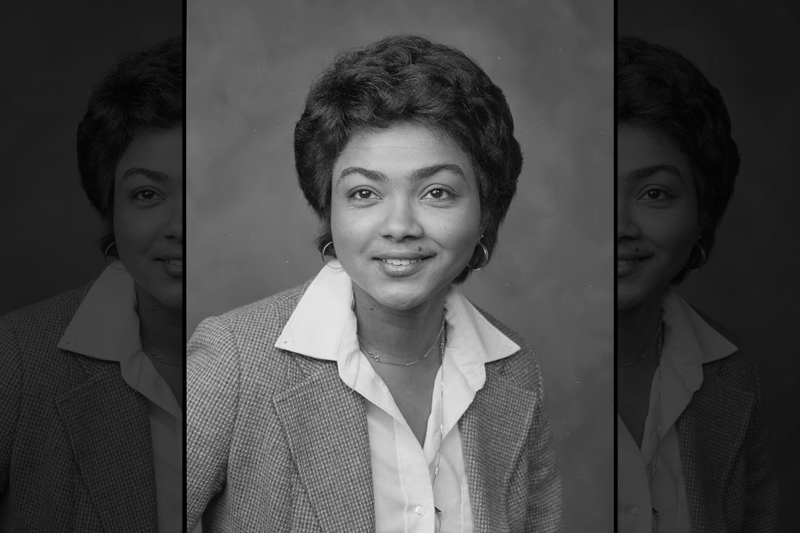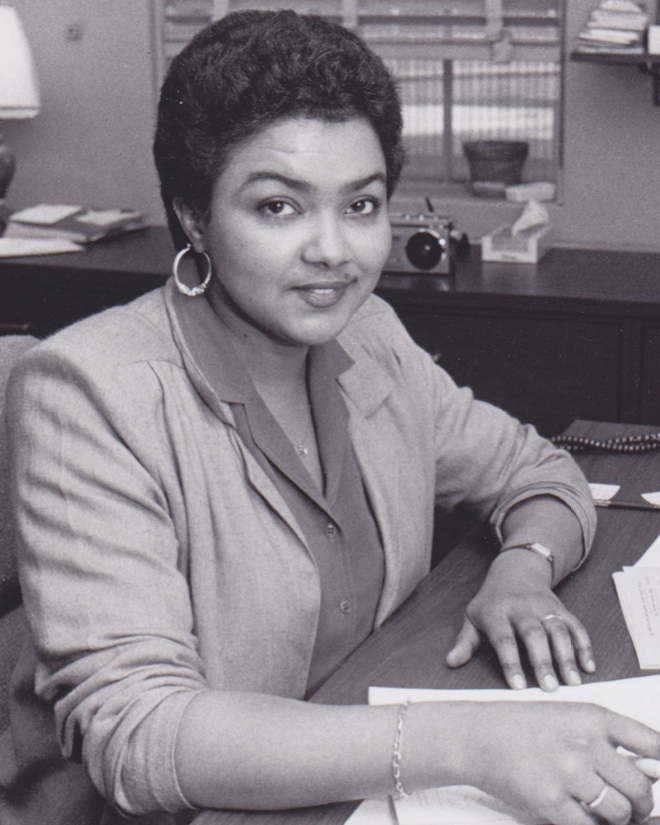 In 30-plus years leading Purdue's Minority Engineering Program, Blalock encouraged thousands of students to consider engineering as a viable career option
Marion Williamson Blalock has always understood that representation matters.
She understood it as an undergraduate student — one of only about 20 Black women attending Purdue in the late 1960s — when she and other student protesters urged the University administration to hire more minority faculty, offer Black history courses and establish a Black Cultural Center.
Blalock understood it when, in response to limited social opportunities on campus, she and six other women became charter members of Purdue's Zeta Theta chapter of Delta Sigma Theta Sorority.
And she certainly understood it in three decades leading Purdue's Minority Engineering Program (MEP), creating recruitment, retention and graduation initiatives for underrepresented minority students that were so successful that it became a model for universities across the nation.
"Marion is a precious Purdue pearl," says Renee Thomas, associate vice provost for diversity and inclusion. "Pearls are symbols of wisdom, strength and integrity. Marion is rare, valuable and beautiful. The impact she had on African American students, particularly those in engineering, is enduring."
Marion is a precious Purdue pearl. Pearls are symbols of wisdom, strength and integrity. Marion is rare, valuable and beautiful. The impact she had on African American students, particularly those in engineering, is enduring.

Renee Thomas
Associate vice provost for diversity and inclusion
"During her tenure as Minority Engineering Program director, Purdue became a leading institution in the production of African American engineers. A strong advocate for education, Marion is a progressive thinker. She demanded academic excellence and provided support for MEP students to thrive."
Although Blalock won armloads of teaching and counseling awards from Purdue and various national organizations and represented the University with distinction on multiple boards, her true legacy lies with those students. More than 2,300 Boilermakers came through MEP during her tenure (1974-2008) and left Purdue with engineering degrees."
Marion saw potential in me that I did not see in myself. She made me believe I could become the person she saw," says Virginia Booth Womack (BS industrial engineering '93; BA psychology '93), whom Blalock mentored as an undergraduate engineering student and who has served as the program's director since 2004. "I would say, 'I don't think I can become an engineer,' and she said, 'Yes you will. That is what you're going to become' She could help you see a bigger and better future, regardless of your past. In moments of distress, she could motivate students to see beyond their current situation."
Filling a need
Blalock's work began in the mid-1970s, when she joined Purdue's fledgling effort to recruit more minority engineers being led by Harold T. Amrine, the first head of Purdue's school of industrial engineering, and engineering professor Arthur J. Bond, among others. In response to American Society of Engineering Education research indicating that a student's path toward becoming an engineer began in eighth grade, the Purdue leaders successfully applied for a Sloan Foundation grant that would fund summer engineering workshops for eighth graders.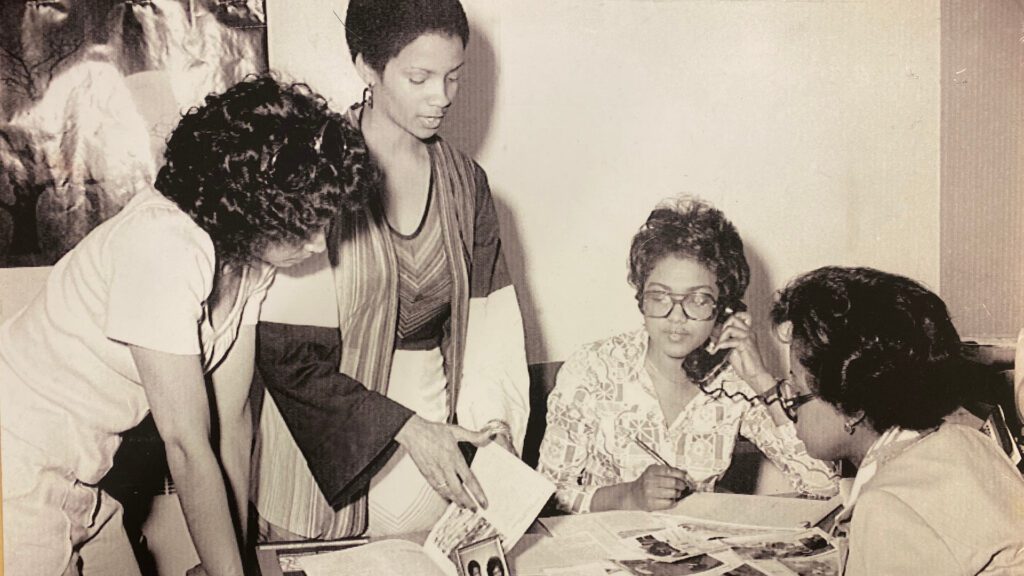 Over time, Blalock expanded the outreach programming to include other junior high and high school age groups, using students' positive experiences at one MEP summer camp or workshop to encourage them to attend the next.
The acronym-heavy list of programs included:
SEW (Summer Engineering Workshop), designed for rising seventh through ninth graders.
PREFACE (Pre-Freshman and Cooperative Education), designed for high school students heading into their sophomore or junior years.
MITE (Multiethnic Introduction to Engineering), a two-week college simulation program for rising seniors.
Engineering Preview, where admitted seniors visit campus to learn what it's like to be a Purdue engineering student.
PROMISE (Purdue's Recruitment of Minorities Interested in the Schools of Engineering), a two-day event that promotes Purdue to seniors from underrepresented communities.
"We would start with the students in the eighth grade," Blalock says in an interview for the Purdue University Archives and Special Collections Oral History Program. "We would do things to get them interested in engineering, make them aware of engineering, then encourage them to go back home and take the right courses in math and science and what have you and make really good grades and then promise them that they would be invited back for the next level of programming. So, that was sort of an incentive.
"And then after they finished with the ninth and 10th grade, they'd get invited back for the two-week MITE program, which was an incentive. And then from there, we would recruit them and we would offer scholarships. So, we had pretty much a systemic approach to what we were doing, which was quite successful for us."
An added benefit for Purdue, this innovative programming came at minimal expense. Funding for the MEP's programming and scholarships came from nonprofit organizations like the Sloan Foundation, governmental bodies like the Department of Energy and corporate partners like Eastman Kodak, which for several years paid all expenses for the MITE program.
In time, those outreach efforts began to pay off in a major way. From 1971-1978, the number of Purdue engineering students from underrepresented racial groups — African American, Mexican American, Puerto Rican, Native American — jumped from 28 to 304. Enrollment reached an all-time high in the early 1990s at approximately 450.
"Helping young people navigate their educational goals by participating in summer engineering programs looks and feels like the right thing to do, but raising the funds to sustain them required a clear return on the investment," Womack says. "One thing Marion persisted in was providing undisputable data to quantify and qualify program impact.
"This work has historically been supported by corporate and alumni gifts. Sustainability over the last 40 years is evidence of achieving measurable outcomes, including but not limited to creating an atmosphere of inclusion, increasing enrollment and degrees awarded in engineering, and persistence to degree attainment by students from historically underrepresented communities."
That happened at Purdue in large part because Blalock committed three decades of diligent work, always fighting to ensure that every engineering student received a fair shake.
"I thought I would be here for two years and then I was going to be gone, and the next thing I knew it was 30-something years," Blalock says. "I was really passionate about it, and I really believed in it. It felt really good to see that you could have an impact on a young person's life."
I was really passionate about it, and I really believed in it. It felt really good to see that you could have an impact on a young person's life.

marion blalock
Former director, Minority Engineering Program
Treat them like family
Blalock's methods for creating that impact varied by the student and situation. Sometimes they needed encouragement and reassurance that they could make it through trying circumstances. Other times they might need someone who would cut to the chase and tell them they were out of line.
She was equally adept at either tactic.
"I really did treat these children like they were part of my family and that's what a lot of parents appreciated: the fact that I was hard on them," Blalock says.
Blalock's familial concern for students' well-being convinced many of them — and their parents — that they would be cared for at Purdue. It compelled others to stick it out despite academic or personal crises that caused them to question whether they belonged.
"We knew that she cared about us," says T.K. Floyd Foutz (BS engineering management '94, MS higher education administration '96), an MEP assistant and scholarship recipient as an undergraduate student. "She was willing to tell us what we needed to hear, tell us when we needed to get our stuff together and our grades on track. But we also knew we could go to her if we had any concerns. Passion really is the word that comes to mind for me when I think of Ms. Blalock. She was petite, but she was mighty."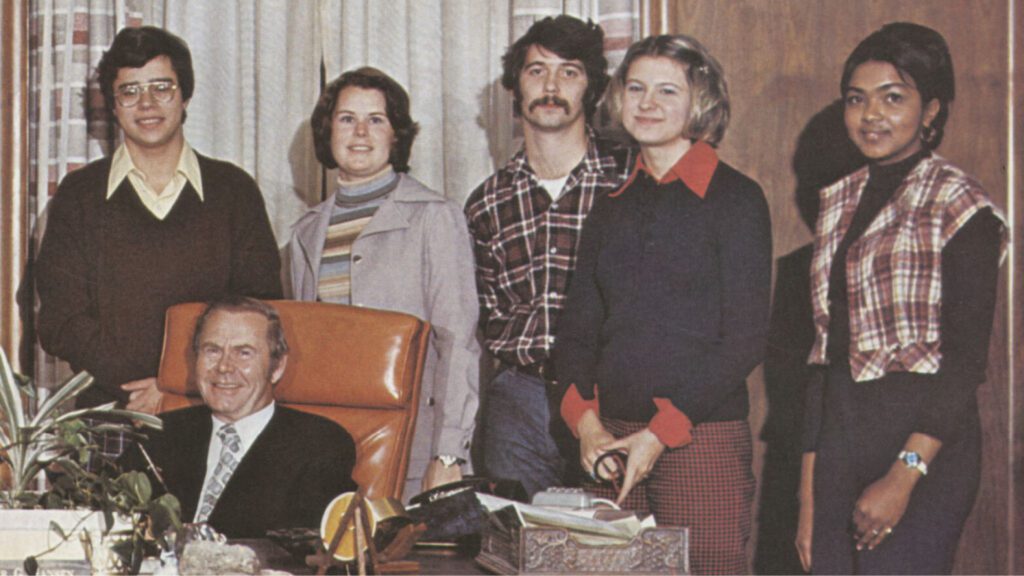 'I was not coming back'
Womack's own path to a degree provides a perfect example of Blalock's persistence and dedication to the students who were in her care.
In 1978, Womack became the first female national chairperson of the National Society of Black Engineers, an organization that started in 1971 with a single Purdue chapter and has expanded to include more than 400 chapters and 31,000 members. Blalock encouraged her to place her name on the ballot.
Womack enjoyed the position, which she held for two terms, and embraced the organizational mission supporting academic success, student retention and encouraging young Black students to consider engineering as a profession. Womack, however, had difficulty juggling her NSBE responsibilities and her Purdue coursework and eventually left the University five courses short of completing her engineering degree.
She married and moved on with life in Toledo, Ohio, but Blalock refused to allow her mentee to give up on her Purdue experience. Nine years later, with significant encouragement from Blalock, Womack returned to West Lafayette to work with MEP and complete her schoolwork. She graduated in 1993 with degrees in both industrial engineering and psychology.
"I attribute that to Marion reaching back out to me because when I left Purdue, I was done," Womack says. "I was not coming back, but because of people like Marion, I did."
A lasting legacy
Former MEP student Foutz recalls that Blalock frequently lamented that she did not complete an engineering degree of her own while at Purdue, as if that credential would have made her a more compelling advocate for the students she counseled.
Foutz certainly did not feel that way, nor did the dozens of alums who shared stories on social media about her mentorship when the Purdue Black Alumni Organization paid tribute to Blalock several years back.
"Everyone was sharing stories about how she's the reason a lot of us came to Purdue in engineering because we just felt like we would be taken care of," Foutz says.
And they were, often identifying unexpected career paths or hidden interests along the way.
Not only did Blalock's influence motivate Foutz to complete a master's degree in higher education administration so that she could follow in Blalock's footsteps, but her work with the MEP also helped her find purpose as a mentor.
Today, Foutz says one of her greatest joys is helping students and recent law school graduates make decisions that will help them progress in their careers.
"That passion, I believe, started with MEP," says Foutz, a national speaker on implicit bias in the legal profession and former director of the National Diversity Council. "Ms. Blalock had more of an impact than she even realizes on the trajectory of my life. I would say she played a huge role because I saw her do it, and not only did I see her do it, I saw the impact of her doing it. And I find myself doing the same thing when I talk to a law student: Sometimes I'm that auntie who tells you to get your stuff together. But they still keep coming back because they know that I care about them — the same thing that I saw with Ms. Blalock in MEP."
The MEP has thrived for nearly 50 years despite periodic challenges and frustrations. Nevertheless, it persists, encouraging young people to become engineers and providing support that keeps students enrolled at Purdue, just like it always has.
Womack attributes much of that success to her mentor's dedication to the MEP mission.
"People don't know all the things that you have to do to pull off a program and make it something that the University is proud of," Womack says. "Whatever she did was excellent, and to get it there took a lot of work. She had a lot of allies, she had a lot of corporate supporters, graduates, Purdue alums. She was a living sacrifice for what she did here at Purdue."
The payoff for that sacrifice was that Blalock was able to change the trajectories of thousands of lives.
In the 1960s, approximately 80% of Black engineering students dropped out of Purdue after their first year. Today, approximately 90% of Purdue's underrepresented minority engineering students stick it out past that crucial first year.
On this point, Blalock would correctly point out that there is still much work to be done to increase minority engineering enrollment, but her organization's impact is nonetheless undeniable.
"Looking at it generationally, I see improvement and it just confirms what I strongly believe: Representation matters, and I think Marion Blalock provided that representation to the field of engineering through her work," Foutz says. "That's why she's adored. She was feared, but she was also adored by so many because she saw that representation matters even before it became a social media hashtag. She saw it, and she made it happen."