Back To Top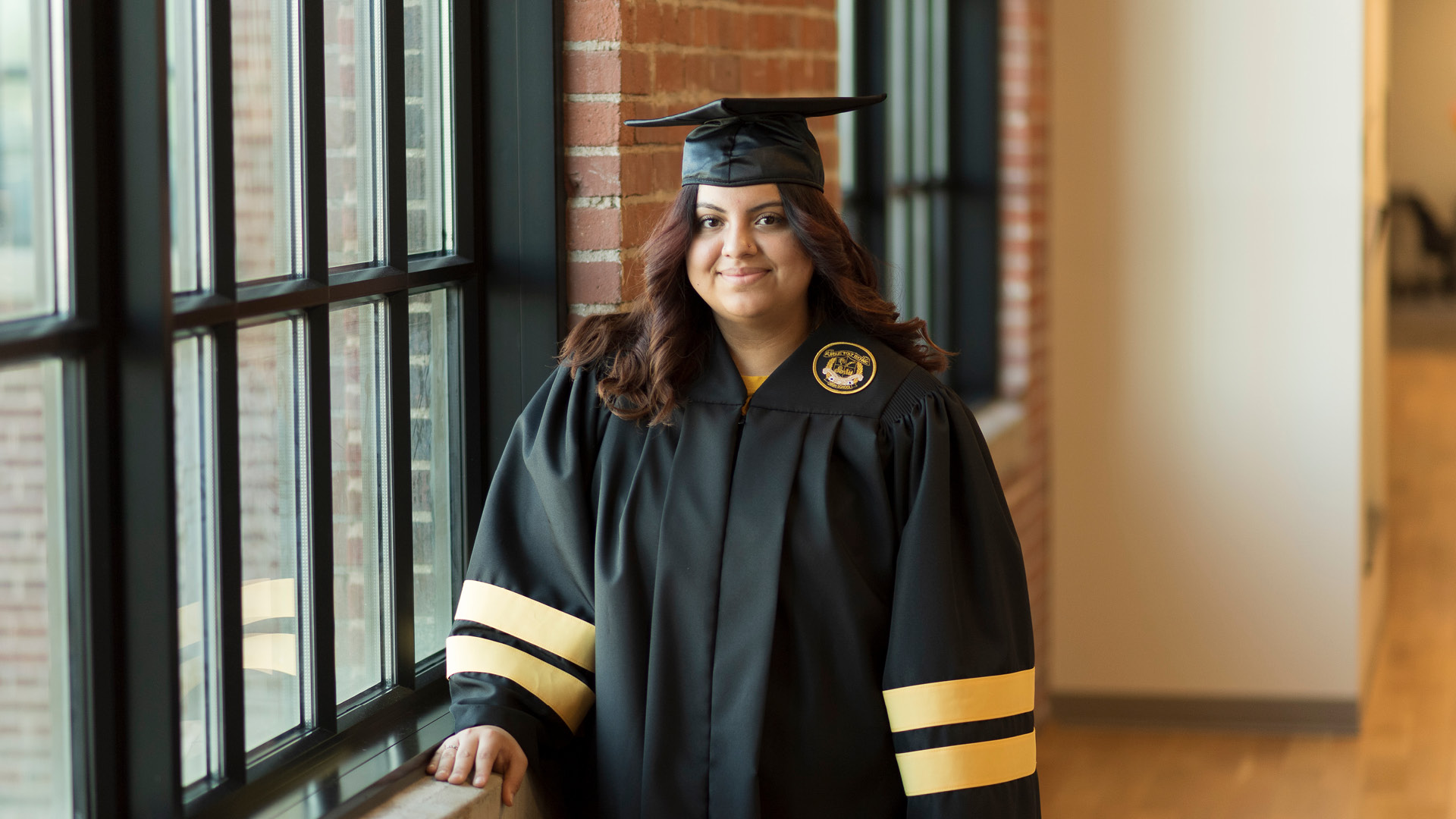 First-generation college student inspired to design more accessible prosthetics
When Grecia Castillo-Gonzalez starts at Purdue University this fall, she'll become the first person in her family to go to college. A member of the 2022 graduating class at Purdue Polytechnic High School (PPHS) Schweitzer Center at Englewood on Indianapolis' east side, Castillo-Gonzalez plans to major in mechanical engineering technology.
"It's a lot of pressure being the first person in my family to go to college because I don't want to let them down," Castillo-Gonzalez says. "But at the same time, it's really exciting. I want to show my family that I'm going to make it through college for them."
Castillo-Gonzalez began attending a public high school her freshman year, but quickly realized the environment didn't accommodate autonomous learning. Even If she felt ready to move on to more advanced concepts, she was held back by the pace of the class. Once her younger sister enrolled at PPHS, Castillo-Gonzalez discovered the school offered the self-directed learning model she craved.
"At PPHS, we have more freedom to express our creativity," Castillo-Gonzalez says. "It's more hands-on, and it's easier to connect with your coaches."
PPHS calls its teachers and instructors coaches, as they are providing educational coaching to the students.
She particularly enjoyed the challenge of industry projects, where teams of students work together to solve real-world problems for existing companies and organizations.
"Working on industry projects gives students the opportunity to connect with different companies and meet industry leaders who can potentially help us in the future with internships or full-time positions," Castillo-Gonzalez says. "We're encouraged to make all kinds of connections outside of our school. One of the biggest connections I made helped determine what I want to study in college."
At PPHS, we have more freedom to express our creativity.

Grecia Castillo-Gonzalez
PPHS Class of 2022
As a first-generation college student, Castillo-Gonzalez appreciated the support she received navigating the college application process. She also participated in a monthlong PPHS summer program where she lived on Purdue's West Lafayette campus and learned about different career paths for individuals with a degree in technology.
"I met someone who works in mechanical engineering technology designing prosthetic arms and legs," Castillo-Gonzalez says. "That really sparked my interest. Prosthetics can be very expensive. I want to make prosthetics more accessible to people who can't afford them."
Her passion for designing artificial limbs was partly inspired by her grandmother, who is an amputee.
"I've always wanted to work in a medical field," Castillo-Gonzalez says. "Mechanical engineering technology is such a diverse field of study. There are so many different jobs you can have with that degree."
Castillo-Gonzalez has already taken her first step toward earning a bachelor's degree by enrolling in online courses through Purdue University to complete core curriculum requirements, such as COM 11400 (Fundamentals of Speech Communication).
"I'm shy, so creating video presentations wasn't easy for me," Castillo-Gonzalez says. "But having confidence while presenting your ideas is an important skill to have in college and on the job. Taking a college course while I finish up high school has been helpful for breaking me out of my shell and giving me a sneak peek of what college will be like."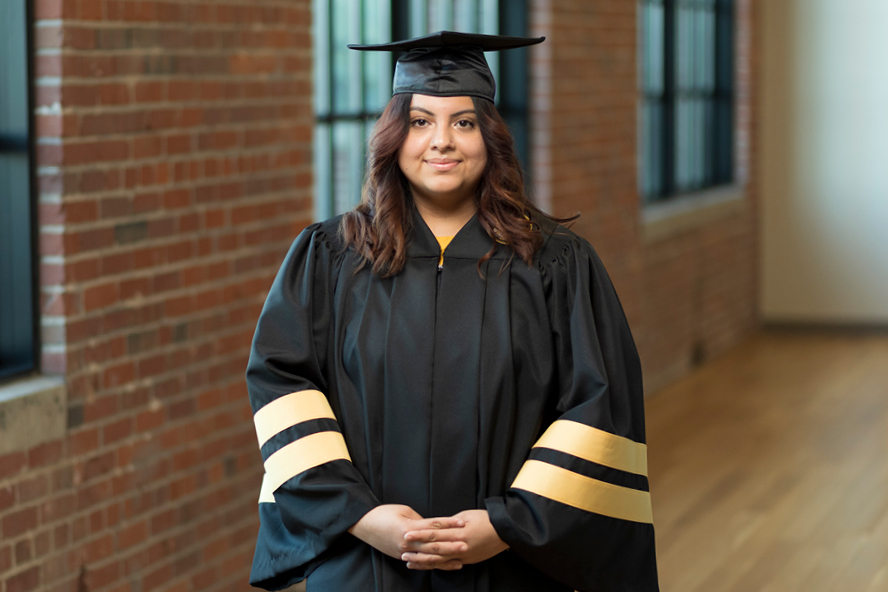 Working on industry projects gives students the opportunity to connect with different companies and meet industry leaders who can potentially help us in the future with internships or full-time positions.

Grecia Castillo-Gonzalez

PPHS Class of 2022