Back To Top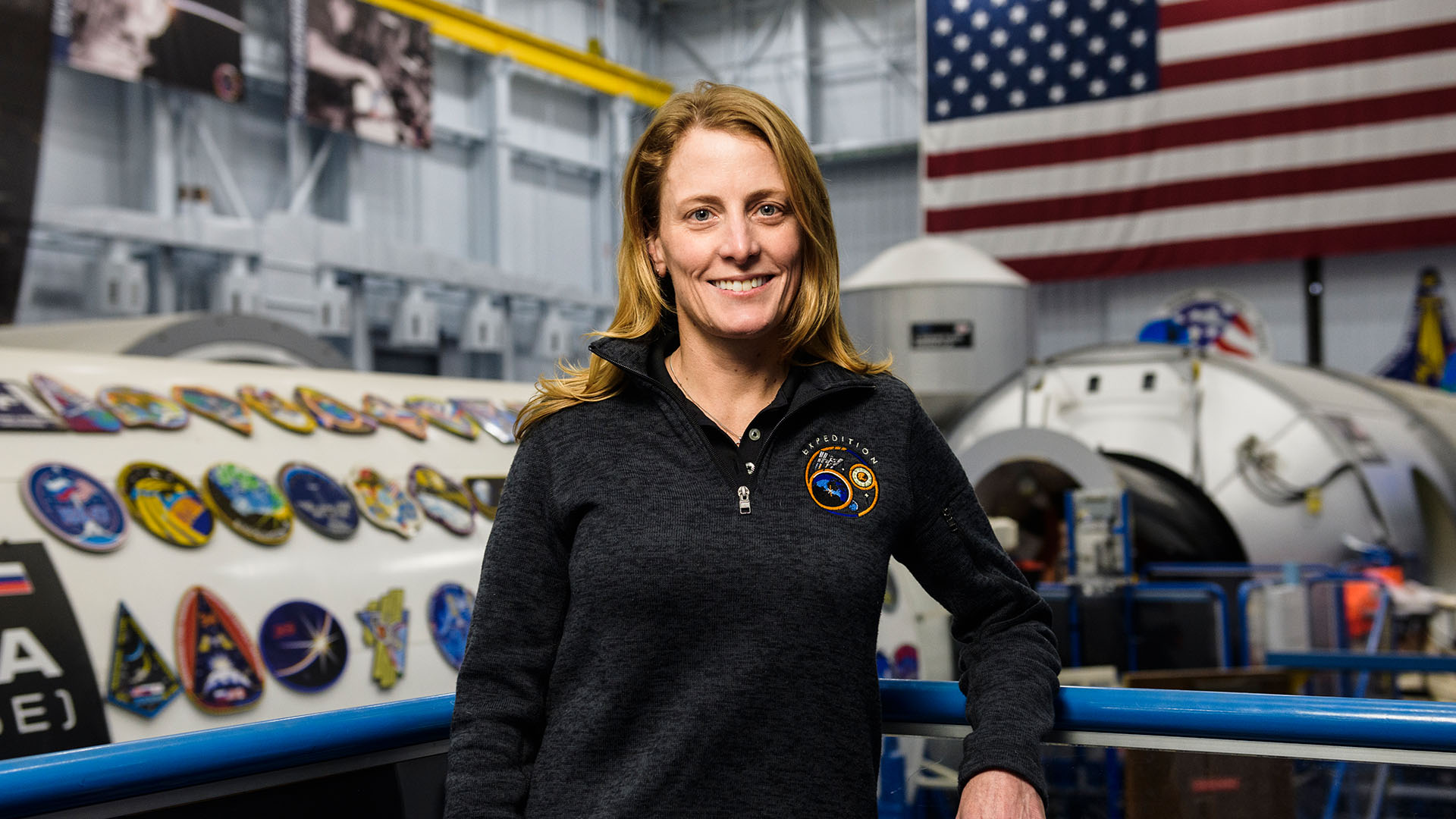 2009 alumna said she'd go to space someday. Purdue helped her get there.
Deep into preparation for her launch to the International Space Station, Loral O'Hara (MSAAE '09) meets with a NASA public relations person. Talking with the press is part of the job; her alma mater's media team is waiting for her.
O'Hara qualified for Purdue's "Cradle of Astronauts" when NASA selected her for the astronaut corps in 2017. She has since been waiting, and continuing her preparation, for her flight to space. It's finally coming.
Her launch aboard Soyuz MS-23, initially scheduled for May 2023, instead flew up empty. Recurring coolant leak issues with the Russian capsule had cosmonauts waiting for a backup ride home, and that had to be the one. Now, with a launch in September to talk about, she approaches the Space Vehicle Mockup Facility.
Tourists take pictures from the glassed-in walkway high above. Walking among full-scale representations of the new lunar Gateway, sections of the space station, and the Starliner and Soyuz capsules, she is nervous about what's ahead – but the launch itself isn't the reason.
She knows all the challenges of becoming and being an astronaut. She goes through them. And before long, she puts her finger on the hardest part of it all.
Finding a path to space
When she talked with William Anderson, a professor in Purdue's School of Aeronautics and Astronautics, about graduate school, O'Hara had a cool confidence about her fate. Hiding her internal doubt and widely scattered interests, she said matter-of-factly that she would be an astronaut someday.
Anderson was recruiting her for propulsion research at Maurice J. Zucrow Laboratories. She had been a project manager at Rocketplane, integrating rockets into a suborbital launch vehicle, but wasn't sure that was her future. Coming to Purdue helped her find direction.
Purdue set the stage for the rest of my career.

Loral O'Hara
MSAAE '09
"The work that I got to do at Zucrow designing, building and testing hardware was really the first time I got to do that – to take a project from the initial concept stage all the way through to test. All my work before that had been kind of analytical or more project management," she says.
"Purdue set the stage for the rest of my career," she adds. "I realized I liked the design-build-test of hardware so much that it led me to my next job at Woods Hole (Oceanographic Institution), and onward from there."
The onward wasn't inevitable. She was, in fact, quite satisfied designing submersible hardware and going on mile-deep ocean dives with Woods Hole. O'Hara kept applying for the astronaut program, but it was just a childhood dream. She was liking the idea of staying in Massachusetts forever.
Then, just as her future was taking shape, her plans were toppled. She was accepted into NASA astronaut training.
Grit through and through
O'Hara entered the intense astronaut program in 2017, finishing in 2020. Training included learning the Russian language – notoriously difficult for a native English speaker. She then spent a year living at Star City, Russia's home for cosmonaut training, as NASA's director of operations there. She is eager to return for her final weeks of training before the launch, which will add to the rich collaborative history between the U.S. and Russian space programs that dates all the way back to the Apollo-Soyuz Test Project in 1975.
"I really loved living there and working with the people there, so I was excited for the opportunity to fly on Soyuz. And I think that the experience of flying on another country's rocket is very unique," O'Hara says.
The international collaboration is a big perk of the work for her. She has traveled to Canada and Germany getting to know other programs' operations. Global space partnerships have historically defied even the highest-profile political tensions.
"Space exploration is one of the few areas where different countries can cooperate together and do something that's totally epic, that's totally peaceful and science-driven and meant to benefit all of humankind," she says.
She's also handling NASA's broad-based space station preparation with rampant enthusiasm. Astronauts are expected to be generalists, she says, able to tackle every problem, at any time, with a limited set of tools. Even the cargo they'll handle isn't fully etched in stone.
O'Hara's continuing education ranges from geology to robotics, from medical emergencies to piloting a jet. Plus, with her fellow astronauts coming from many walks of life, there are new things to learn from all her colleagues.
"Every day is very different. One of the most challenging things is all the skills you need to learn and things you have to remember, but it's also one of the most fun parts," she says.
Her brain is a sponge. She loves training. Everyone tells her the mission is supposed to be even better, but she has trouble imagining how.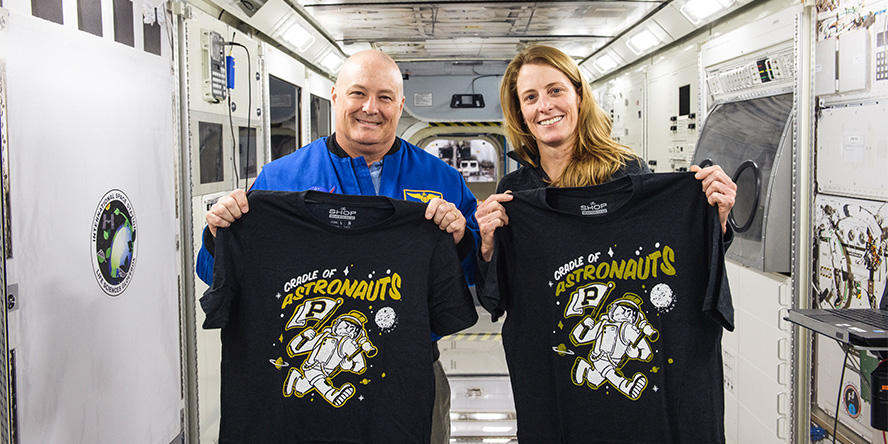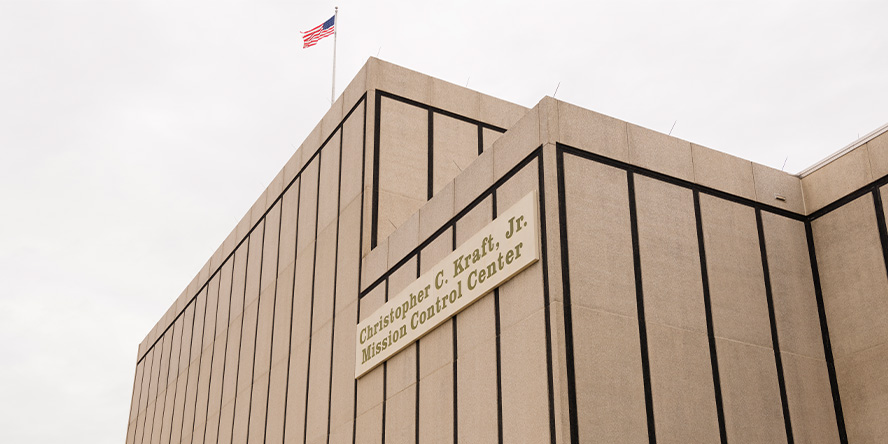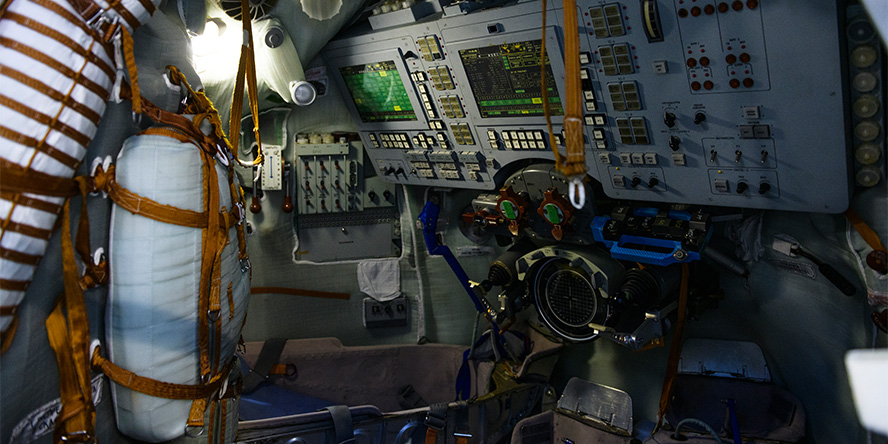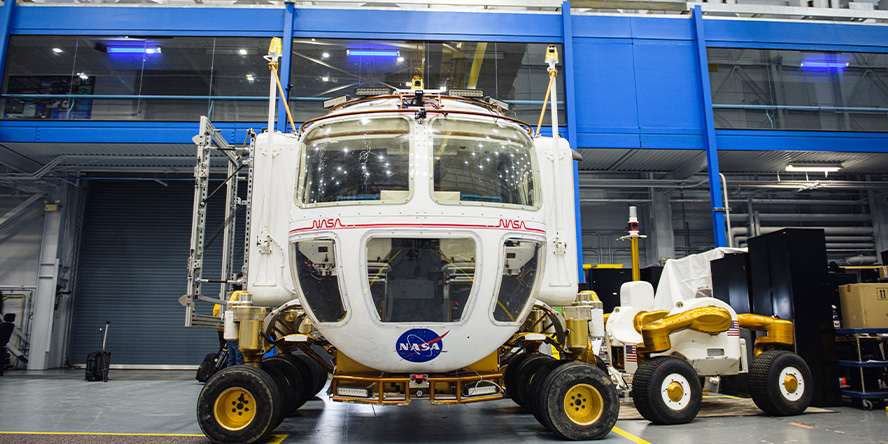 Camaraderie and endurance
There isn't much that can make O'Hara recoil. The thought of working in cramped quarters for six months with the same small group of people is also invigorating. She wants to know each of them deeply. They share a need to explore and a common mission supporting humanity's reach into the stars.
"The mental challenges and physical challenges that come from this kind of operational work are really compelling for me, and the sense of camaraderie and teamwork that develop when you're working in that kind of environment," she says. "That's what I honed into quite a bit later in my career as being my favorite thing to do, what I wanted to do for the rest of my life."
The ability to endure is the source of her drive. Even space food doesn't put her off – she can, after all, still bring Triscuit crackers. Her favorite snack.
But behind her piercing eyes and easy smile, something is sending her crawling up the walls inside. She's instinctively crossing her arms, rupturing nervous laughs, and sometimes even blushing.
There's a camera pointed at her. She's being peppered with questions. She's fighting to keep her mind from going blank.
"This," she says, "is the hardest part of the job."
Written by: Alan Cesar, acesar@purdue.edu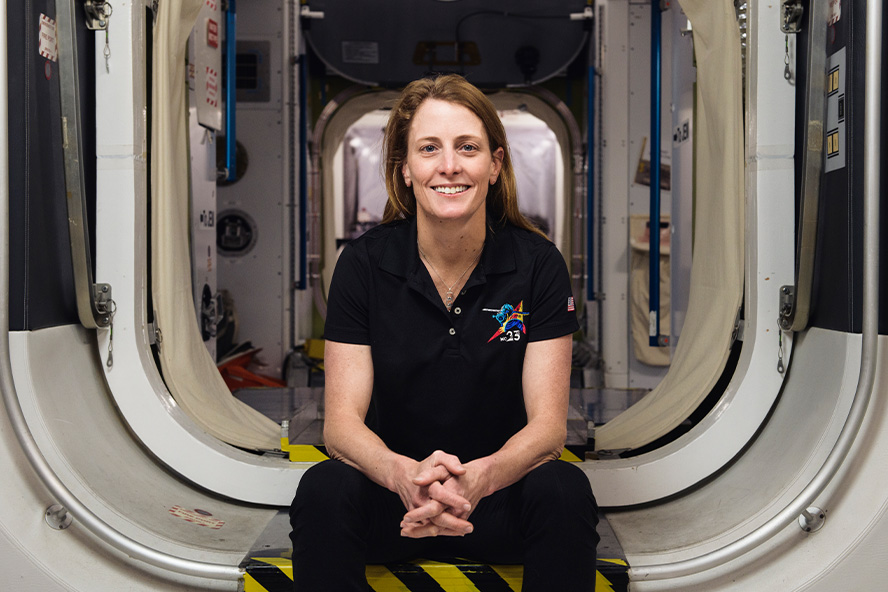 One of the most challenging things (about being an astronaut) is all the skills you need to learn and things you have to remember, but it's also one of the most fun parts.

Loral O'Hara

MSAAE '09