Back To Top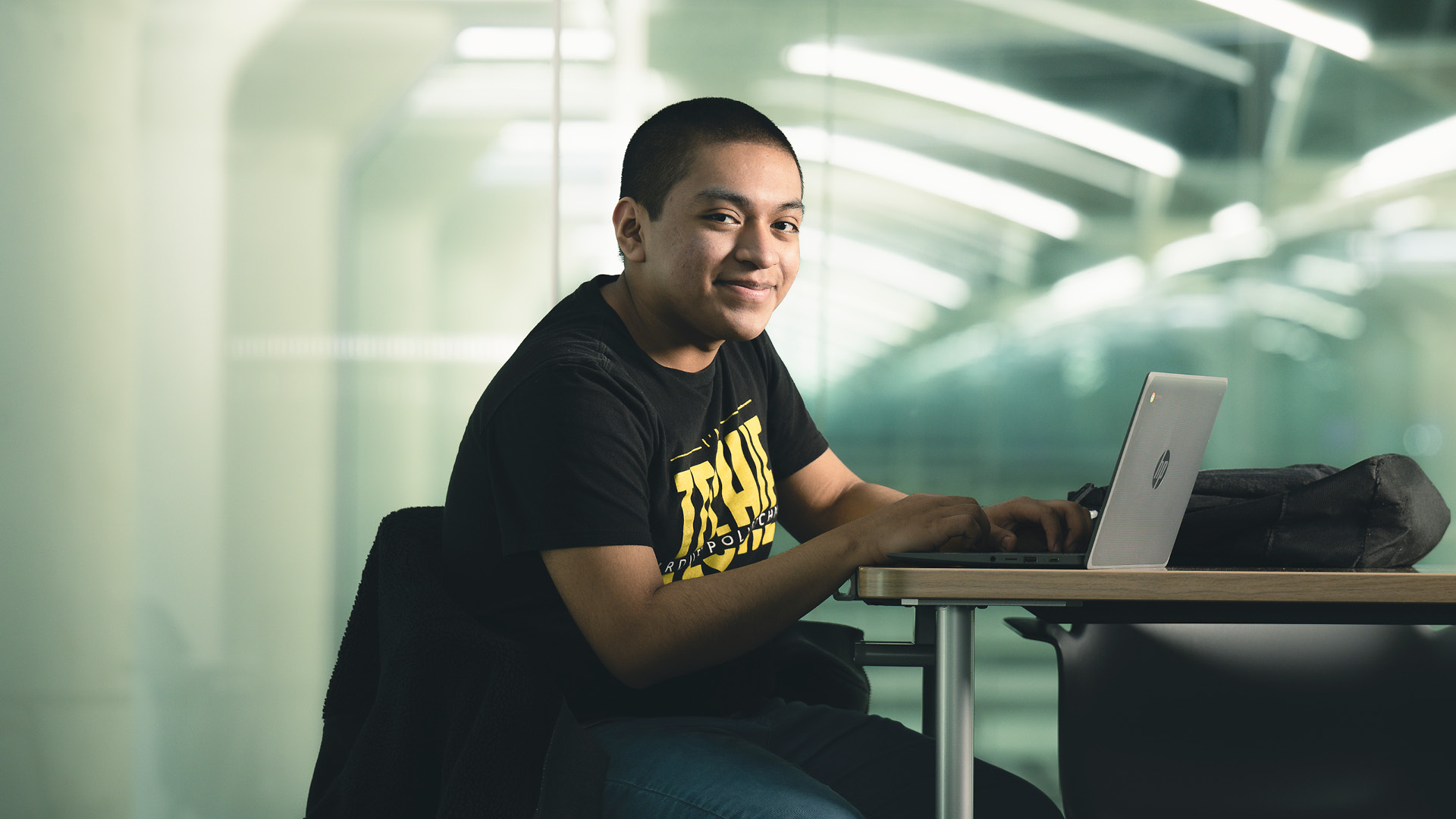 Supportive environment at Purdue Polytechnic High School enables students to flourish
Before enrolling at Purdue Polytechnic High School (PPHS) in South Bend, Indiana, Rafael Calleja-Castillo struggled building relationships with teachers and asking for the support he needed. Once he visited PPHS and learned about the low student-to-coach ratio (PPHS instructors are called coaches), he knew he would flourish in the student-focused environment.
"Right away, I knew I could build relationships with the coaches," Calleja-Castillo says. "I'm no longer nervous to ask questions. The coaches make time for me. I know that I am their priority."
In addition to growing his confidence, Calleja-Castillo credits the coaches at PPHS with helping him improve his time management skills and set and achieve goals. Students get to know their coaches through passion projects. The coaches pitch new interdisciplinary projects every six weeks, and students elect to participate in certain projects that align with their own interests.
"My favorite passion project was Cows and the Environment," Calleja-Castillo says. "The goal of the project was to find solutions for sustaining and conserving the environment. We learned that methane concentrations have more than doubled in the past 200 years. My team came up with a solution of adding Asparagopsis taxiformis to cow feed, which is proven to reduce methane production."
I'm no longer nervous to ask questions. The coaches make time for me. I know that I am their priority.

Rafael Calleja-Castillo
PPHS Class of 2022
Working with teammates to solve the challenges presented in passion projects empowered Calleja-Castillo to advocate for his ideas. The collaborative, self-directed pace at PPHS enables him to be more methodical with this schoolwork.
"At my previous school, I always felt rushed," Calleja-Castillo says. "At PPHS, I know that my coaches respect my abilities. I feel like I am excelling here." In June, Calleja-Castillo will be part of the first graduating class at PPHS South Bend. He accepted his offer of admission to Purdue University, where he plans to study computer information technology.
"I'm excited to go to Purdue because I will have the chance to explore different career paths in the field I am interested in," he says. "During my time at PPHS, I have grown as a person. I feel much more confident about my social skills, which will help me communicate better with others."
At PPHS, Calleja-Castillo received encouragement from his coaches to embrace problem-solving and the design thinking process to stretch his ingenuity and validate his abilities.
"The more I accomplish difficult tasks, the more excited I get about future challenges."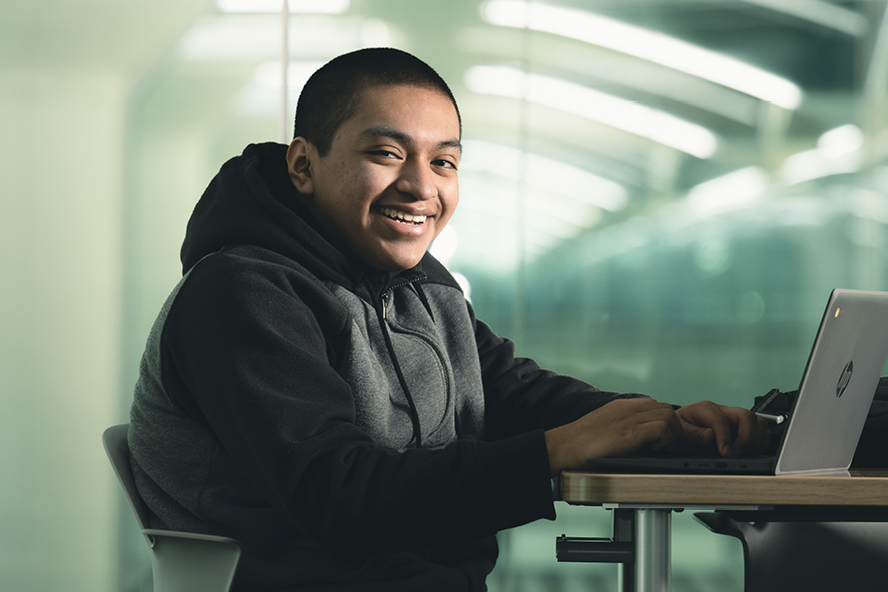 The more I accomplish difficult tasks, the more excited I get about future challenges.

Rafael Calleja-Castillo

PPHS Class of 2022