Back To Top
By naming residence halls after Frieda and Winifred Parker, Purdue celebrates their successful campaign to integrate student housing
Every morning, just before 6, the telephone would ring in Walter and Winifred Parker White's home.
In many cases, a call at that hour might be cause for alarm. The Whites, however, always knew who was on the other end of the line: Winifred's sister, Frieda Parker Jefferson.
"They would get up and start preparing breakfast, and they would call and talk to each other before everybody showed up at breakfast and took off and went to school and everything else. That was their habit," says Frieda's son, Ralph Jefferson III.
"And then the last phone call of the evening, 11 o'clock at night, Frieda and my mother," Winifred's eldest daughter, Winifred White Neisser, recalls with a chuckle.
Born 10 months apart, the sisters were inseparable for nearly their entire lives. Not only did they grow up together and attend Purdue University simultaneously from 1946-50, they lived only a few minutes apart in the Milwaukee area for all but a few years of adulthood.
"They stayed together," says Winifred Parker White's youngest daughter, Adrienne White-Faines. "They were like a duo."
Because of their fight for equity in the 1940s, the Parker sisters are also forever linked in their alma mater's history.
After enrolling at Purdue in the fall of 1946, the sisters and their parents led the campaign that compelled Purdue to integrate its student housing. When the University ended its segregated housing policy in January 1947, the Parker sisters were among the first Black women to move into the Bunker Hill residence halls.
"It's one of those stories of persistence and path-breaking action and really opening up doors for so many others — both women and women of color," says Provost Jay Akridge.
Special place in Purdue history
At its June 2021 meeting, the Purdue Board of Trustees formally celebrated the sisters' legacy by renaming the Griffin Residence Hall buildings — originally named after the mythical creature on the Purdue seal — as Frieda Parker Hall and Winifred Parker Hall.
They are the first buildings on Purdue's campus to be named for Black alumnae.
"These two women were Boilermakers in every sense when you think about some of those characteristics that we like to lift up and celebrate," says Akridge, who, along with Vice Provost for Diversity and Inclusion John Gates, pushed forward Black Cultural Center director Renee Thomas' recommendation to name the buildings after the Parker sisters.
"They were pioneers in their own way," Gates says. "There's so much to their Purdue story and their remarkable lives that made this something to celebrate and honor."
The location of the Parker Hall buildings is noteworthy. Not only are they just down the block from Bunker Hill's former site, at the corner of Third Street and Martin Jischke Drive, but they are also adjacent to the Black Cultural Center. The buildings will serve as reminders of the courage and tenacity that the sisters displayed at Purdue and in their professional lives as educators who promoted the advancement of underrepresented populations.
"We conduct culturally relevant BCC facility tours to educate audiences about the Black experience at Purdue," Thomas says. "It is fitting the building named in honor of these two trailblazing sisters is a place for students to live and learn. Our tours will highlight Parker Hall and reference the sisters who were responsible for the integration of University Residences. Generations of Purdue students will be inspired to continue their legacy of educational excellence."
For a long period of time, the Parker sisters' story was not a well-known chapter in Purdue's history. Even the sisters' children were not fully aware of their significance at Purdue for many years. The children credit University historian John Norberg for spotlighting their mothers' fight for fair treatment in his 1995 book, "Force for Change: The Class of 1950," which brought the sisters a measure of renown within Boilermaker circles.
The Parker sisters were also featured in "Black Purdue," a 2009 documentary that conveyed Black students' experiences at the University dating back to the 1890s.
Thomas fondly remembers the warm reception that Frieda received at the Black Cultural Center's 50th-anniversary celebration in 2019 from well-wishers who had read about her contributions or viewed the documentary.
"She was recognized as a celebrity, yet treated with honor and reverence," Thomas says. "People were coming up to shake her hand and extend thanks for her efforts to make Purdue a better institution. She received a lot of attention. It was really nice to have her presence there and recognize the historical moment that she represented."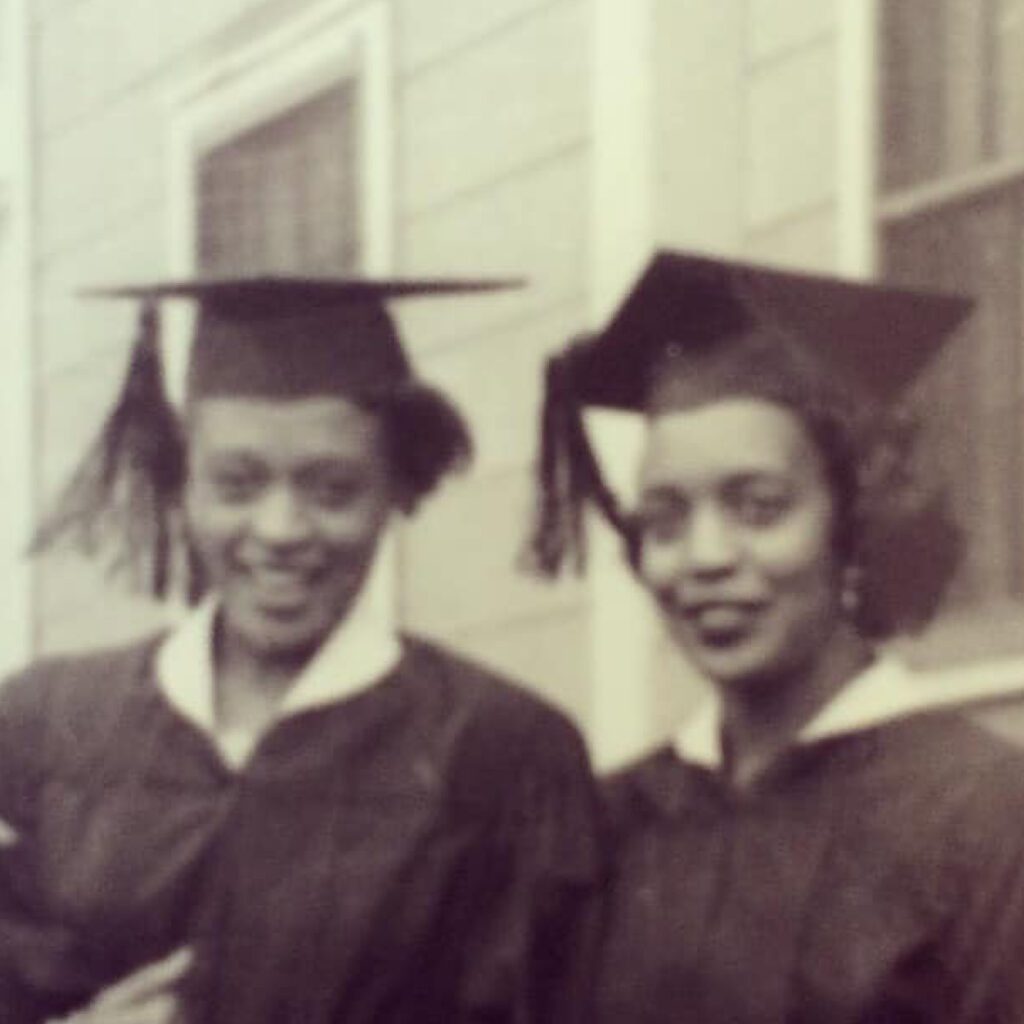 Fighting for equity
If not for the Parker family's persistence — particularly that of the sisters' father, Frederick — their attempt to convince the Purdue administration to reconsider its housing policies might have been unsuccessful.
When the Parkers first enrolled, Purdue denied their application to live in University housing, forcing the sisters to instead live in a boarding house in Lafayette. Housing was segregated entirely in 1946 at Purdue and in the city of West Lafayette.
Their daily commute to and from campus forced the sisters to miss out on social and educational opportunities that resident students routinely enjoyed — an unreasonable outcome for the offspring of a family of educators. Fred Parker, a prominent math teacher at segregated Crispus Attucks High School in Indianapolis, recognized that a quality education is not solely derived from classroom learning and wanted his daughters to experience all that Purdue had to offer.
"They were talking to my grandfather and grandmother about how they couldn't do some of the things on campus because they had to get back to the rooming house," White-Faines says. "They had to take a bus, or they had to walk, and so that's when [Fred Parker] started his campaign and said, 'This is ridiculous. They can't take advantage of the college, the activities. You have a two-tier system here.' "
Their father began a letter-writing campaign while also mobilizing support from connections in the state's Black community.
Among the recipients of Fred Parker's letters was Indiana Gov. Ralph Gates, whom Parker reminded of Purdue's rule that all first-year women must live on campus. Frieda Parker Jefferson shared her recollections of this pivotal correspondence with Norberg for his book on the Class of 1950.
"He made it well known that Purdue was a land-grant school supported by state taxes, and his taxes supported the school just like everyone else's, so why couldn't his children live on campus?" she said. "The fact that Blacks were not allowed in the dorms was a policy that had been set up in the housing office at Purdue. It was not a law."
The governor eventually agreed to take up the family's cause, and in January 1947, Purdue admitted Fred's daughters into Bunker Hill among its first Black residents.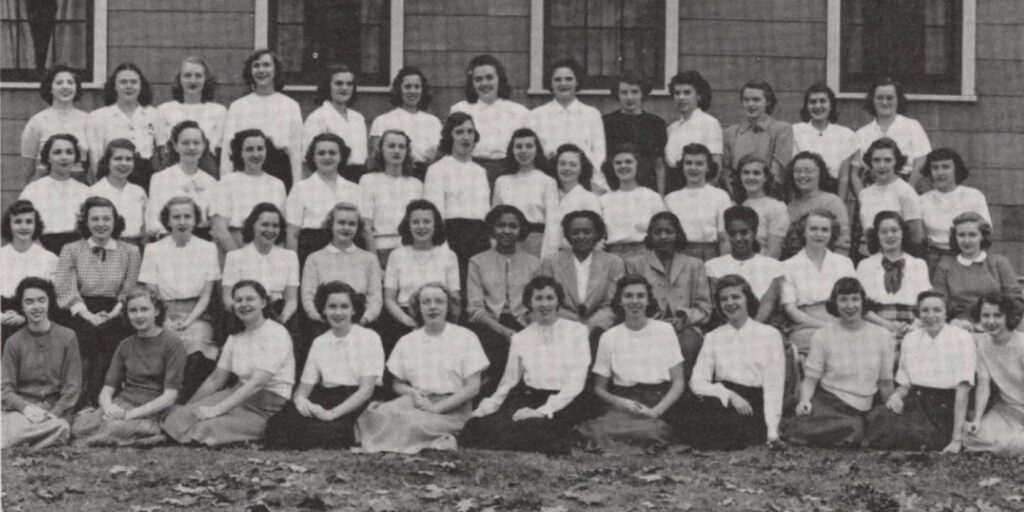 "I was talking to my daughter about this," White Neisser says. "She said, 'Did they ever have any problems? Did anybody threaten them when they lived in the dorms? Was there any violence?' And I said, 'You know, my mother never really talked about that.' She said there were definitely women who would have preferred that they weren't there, but she said most of the girls really didn't seem to have a problem with it once they were in there and they kind of got to know each other."
It was not easy at first, however. The sisters leaned on the local Black community for support — particularly the friends they met through the Greek system as sisters in Delta Sigma Theta sorority. It was through this social network that Winifred met and eventually married her husband, Walter, a 1948 Purdue graduate.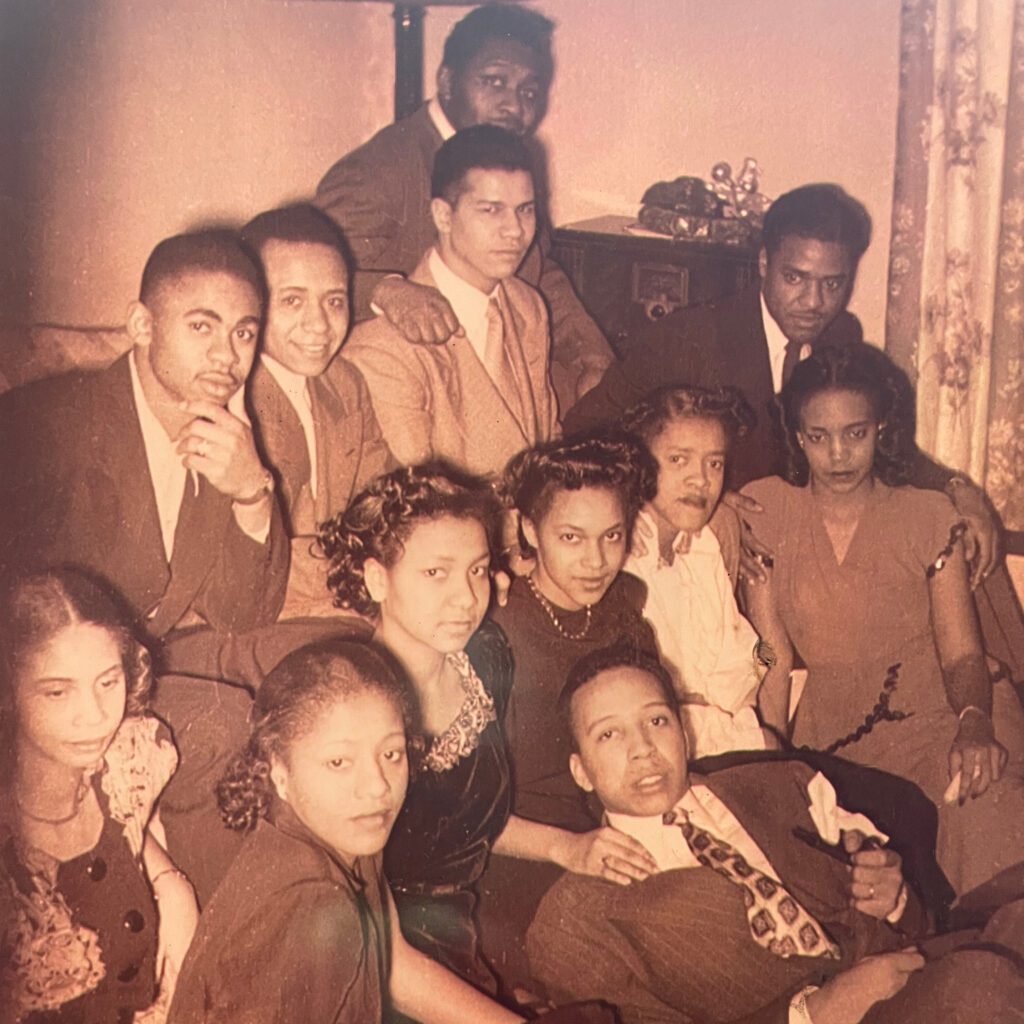 Over time, the sisters made friends in the residence hall and broke down some of the existing barriers. Their fellow residents elected Winifred as secretary of the governing board for the Women's Residence Halls — an office that gave Frieda the opportunity to poke fun at her sister later in life.
"Aunt Frieda said she couldn't believe she stepped up after all that and took that position with the dorm," White-Faines recalls. "They had an infectious sense of humor. They laughed a lot."
Warm feelings for Purdue
Even after the drama that surrounded their admittance to the residence halls, the Parker sisters maintained warm feelings for their alma mater throughout adulthoods spent educating, counseling, caretaking and relentlessly fighting for equity.
Frieda — the boisterous and funny Parker sibling — was a vocal Purdue recruiter, as was her father. Frieda's son, Ralph, joked that Fred Parker made sure to be on the trip when both Ralph and his brother Brian visited West Lafayette as prospective students. And he brought along family friend Forest Farmer Sr., a skilled recruiter for Purdue's football program.
Perhaps it's no coincidence, then, that Ralph (BS '80) and Brian (BS '83) both attended Purdue, graduating with degrees in chemical engineering and industrial engineering, respectively.
When Frieda passed away in 2020 — Winifred died in 2003, seven years after being diagnosed with Alzheimer's disease — the Jefferson family requested that well-wishers donate to a Purdue Black Alumni Organization scholarship endowment established in her memory in lieu of flowers.
"She wanted as many people as she could find to go to Purdue, and a number of them did," Ralph Jefferson says.
Jefferson believes his mother would be thrilled by the trustees' naming decision as it honors not only the sisters but their entire family.
"I thought it made sense and it fit," he says, "and I thought it would help to honor my mother and my aunt's view of the school, as well as my grandfather's view of the school, who loved Purdue, and their contribution to the history of how the school developed."
Frieda worked for more than 50 years in education, including at Milwaukee Public Schools, where she was one of the founding organizers of the teachers union. Beyond her teaching responsibilities, she also coordinated child development and daycare programs and created vocational training programs for the Milwaukee Public Schools.
The emphasis on education was very much present within the sisters' homes, as well. Frieda and her husband, Ralph, sent both of their sons to Purdue, while Winifred and Walter's four children — Winifred, Walter, Charles and Adrienne — also graduated from college. Not only did they complete undergraduate degrees, but all six of the sisters' children also went on to complete graduate programs.
A microbiologist by Purdue training, Winifred returned to college in the 1970s and completed a master's degree in guidance and counseling at the University of Wisconsin-Milwaukee. She spent the remaining years of her professional life as a career counselor and advocate for the physically challenged and those from other underrepresented groups.
Winifred's daughters believe their mother and aunt's story of strength, inclusiveness and positivity can encourage current and future Purdue students who are struggling to overcome their own challenges.
"My mother would have been profoundly happy to think that if young women and young men who doubt their ability or are uncertain as to whether they belong or whether they could fulfill their potential could somehow look up at the name and know that someone else made it through and that they have responsibility to keep the world going. She would just be beyond herself," White-Faines says.
"Because that's really what they were about. It was really a very humble commitment: Get educated and do your part to make the world a better place."