Back To Top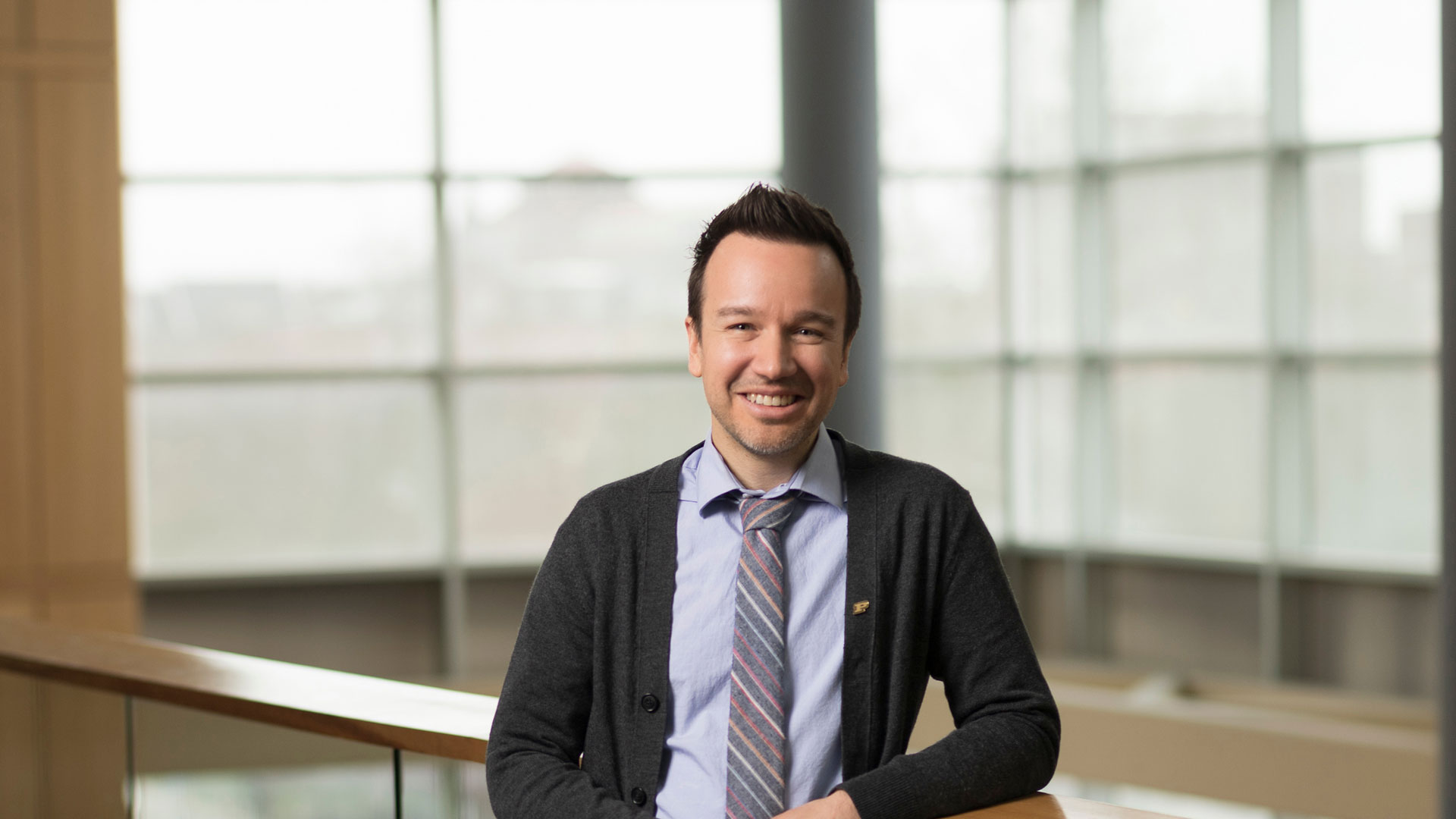 Physics and astronomy professor helps students grasp complex concepts by creating active-learning opportunities
Danny Milisavljevic dreams of giving every Purdue undergraduate student the opportunity to look through a telescope before they graduate.
"As a school that has this rich history of space exploration, we can't launch everybody on rockets, but at the very least they can get an appreciation of space by looking through a telescope," says Milisavljevic, an assistant professor of physics and astronomy, who was recently selected as a Purdue Early Career Teaching Award recipient.
As operator of the Astro-Boilermaker Telescope – housed in the new observatory at the Purdue Wildlife Area just 15 minutes from campus – Milisavljevic will have the tools necessary to offer the life-changing learning opportunity he envisions.
"Many schools have their own observatory, but they're located on a light-drenched campus and the science they can do is limited. What we're going to be able to do is going to be very sophisticated, both for research and instruction," Milisavljevic says. "It's very inspiring. It's one thing to admire the images we get from world-class telescopes, from the Hubble Space Telescope and even the James Webb Space Telescope, but there's a whole other aspect of appreciation when you're involved in the effort, when you're actually doing it yourself."
Such an experience changed Milisavljevic's own educational path.
As an undergrad, Milisavljevic worked on an astronomy project that ultimately identified four new moons of Uranus. He even named one of them, Ferdinand, after a character in William Shakespeare's "The Tempest."
Milisavljevic, however, hardly felt excited about becoming an astronomer after the monotonous exercise of reviewing thousands of images each day. It wasn't until graduate school, when he was able to visit an observatory and use a telescope, that he found a true passion for the work.
"It reminded me of the first time I looked through a microscope, where I'd prepared a slide of bees' wings, and I could look and see all this detail that I'd never noticed before," Milisavljevic says. "Now, all of a sudden, it was like a microscope was in the sky. It was amazing, this rich detail in the universe that I couldn't see otherwise. That kind of aha moment is what I'm trying to share with students." As an educator, Milisavljevic is well known for his persistent pursuit of such moments. Whether dressing as Johannes Kepler for the middle and high school students who attend Saturday Morning Astrophysics at Purdue or doing jumping jacks during a physics lecture to explaining the behavior of protons and electrons, Milisavljevic will do whatever is necessary for his students to grasp the concepts he describes.
"I want to get as much engagement as I can from the students," he says. "They aren't going to learn it, and this is true of any subject, by just listening to me pontificate in front of them."
Milisavljevic understands that his courses can be challenging, especially for students who don't major in physics and astronomy. He knows that entertaining, encouraging and engaging these students can transform an intimidating curricular obligation into an enjoyable learning experience. It helps, he adds, that Purdue provides a wealth of resources that complement his instructional goals.
As a school that has this rich history of space exploration, we can't launch everybody on rockets, but at the very least they can get an appreciation of space by looking through a telescope.

Danny Milisavljevic,
assistant professor, physics and astronomy
Milisavljevic credits campus partners like ITaP, which provides invaluable iClicker access and training, and the Envision Center, with its powerful virtual reality capabilities, for helping him create active-learning environments. Milisavljevic first collaborated with the Envision Center to create a classroom virtual reality experience where astronomy students could visualize and engage with supernova explosions. When COVID-19 forced Purdue to limit classroom sizes, the collaborators responded by providing remote access to the technology to students using internet-connected headsets.
He also provides real-world examples of the concepts he teaches by sharing regular updates about his direct involvement with the James Webb telescope mission, which launched Christmas morning 2021.
"That's been a real enabler of people getting interested with what's going on in space," he says.
Whether sharing updates on the Webb project, transporting students into the cosmos via VR or someday allowing them to use a telescope to see outer space in astonishing detail, Milisavljevic's educational aims remain consistent. He knows that creating a collaborative learning environment can help students grasp complex subject matter more easily because they've seen it, discussed it and even touched it, virtually.
Maybe they'll even grow to love it, just as he did, following that first glimpse of space through a telescope. "The highest priority is to allow multiple people to learn and share and explore together. I think that's what I find rewarding: shared learning experience and being a catalyst for that," Milisavljevic says. "I can talk all day, but they won't really learn it until they spend the time on their own and continue that process. I connect as a motivator for them to do that and provide the foundation for them to not get lost once they're doing it on their own."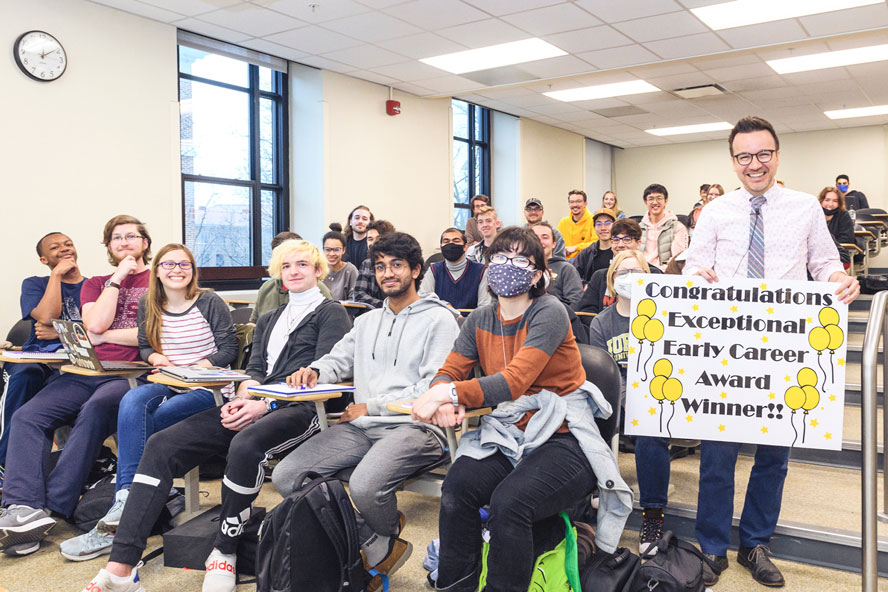 The highest priority is to allow multiple people to learn and share and explore together. I think that's what I find rewarding: shared learning experience and being a catalyst for that.

Danny Milisavljevic

Assistant professor, physics and astronomy