Back To Top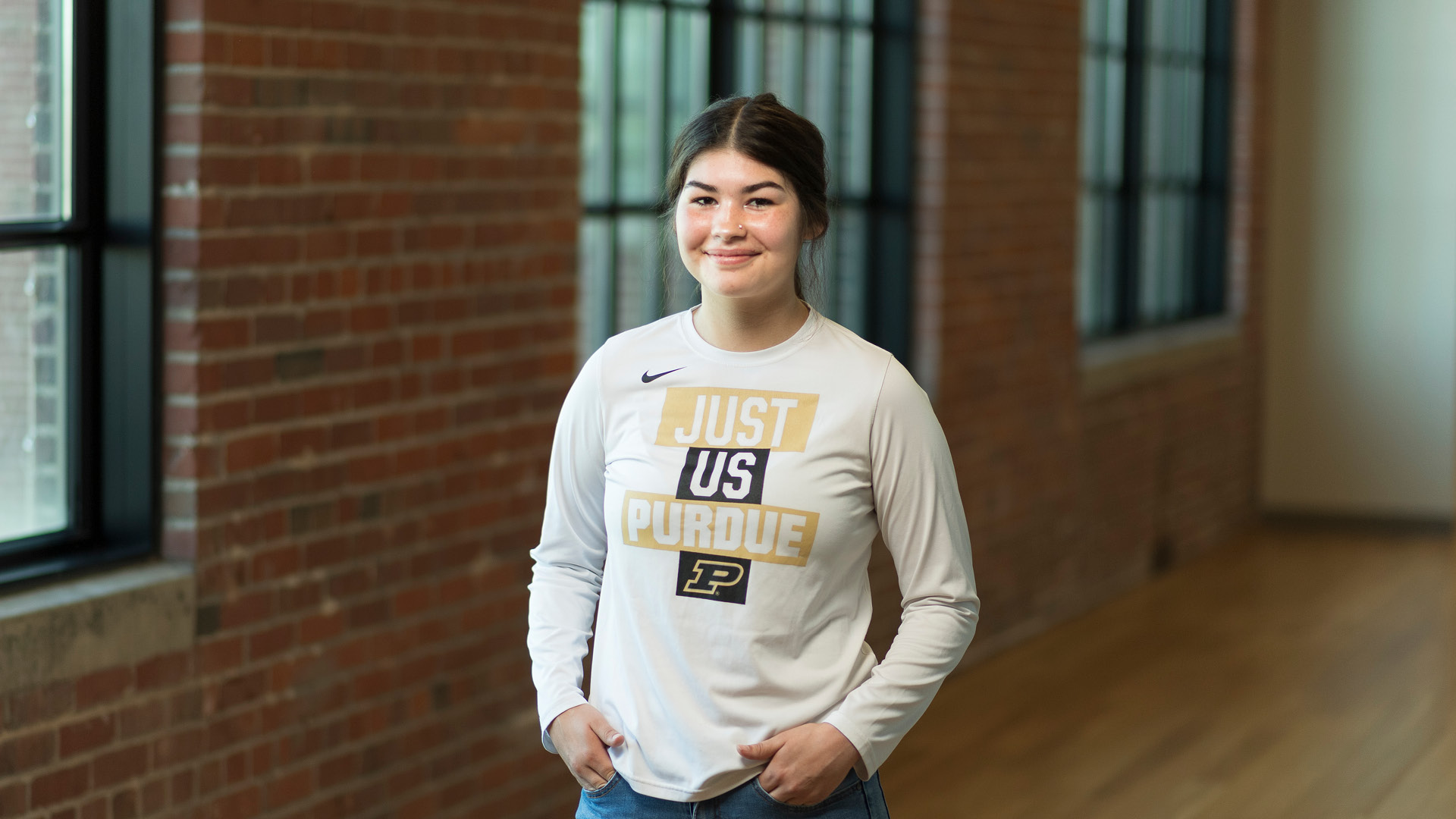 Purdue Polytechnic High School enables underrepresented students to pursue college dreams
Two years ago, Brionna DeWeese didn't believe that college was in her future. She didn't have money to pay for tuition. Her grades weren't good enough. No one in her family went to college. At the time, a bachelor's degree felt out of reach.
"I always said college wasn't for me," DeWeese says. "But I was lucky to have a teacher I was very close with who helped me get my grades up and helped me understand more what college is about and what could be done about my financial situation. I'm attending Purdue University thanks to my experiences at Purdue Polytechnic High School."
DeWeese spent four years at Purdue Polytechnic High School (PPHS) Schweitzer Center at Englewood and this June will be part of the ground-breaking school's second graduating class. DeWeese — hard-working, determined and tenacious but lacking access to higher education — is precisely the type of student PPHS was designed to serve. Established as a pipeline to Purdue University, PPHS's innovative approach to student-focused education fosters self-directed learning and supports the educational success of underrepresented students.
DeWeese will receive financial support from 21st Century Scholars, a statewide scholarship program that covers up to four years of tuition for eligible students, and Purdue Promise, a university program that provides additional financial aid and support to eligible 21st Century Scholars. She should graduate debt-free after earning her bachelor's degree at Purdue, where she plans to major in human services.
"I spent some time in the foster care system when I was five years old before my grandma was able to adopt me," DeWeese says. "Because of my personal experience, I want to work with kids in foster care. I want to be able to help kids like me."
I'm attending Purdue University thanks to my experiences at Purdue Polytechnic High School.

Brionna Deweese
PPHS Class of 2022
As the first in her family to graduate high school and attend college, DeWeese is grateful for the opportunities she received attending PPHS, where the project-based curriculum encourages a multidisciplinary approach to problem-solving.
"One of my favorite projects was woodworking," DeWeese says. "I enjoy hands-on learning. Through the woodworking project, I learned that not everything has to be perfect. I tend to be a perfectionist and want to start all over if something isn't right. In this case, I had to learn how to adapt and work with my mistakes."
She also participated in track and volleyball where she bonded with her teammates. But it's the Purdue Summer Start experience which PPHS students can attend that has been the most rewarding. During the monthlong program, PPHS and other students stay on Purdue's West Lafayette campus, earn college credit and experience university life. The program is funded by the Office of the Provost and Purdue Polytechnic Institute. PPHS students attend at no cost.
"Attending summer college was really awesome," DeWeese says. "I feel prepared for college because PPHS motivated me to work independently and take responsibility for my own learning. Getting a taste of college life inspired me to do better because I realized I do want to earn a degree."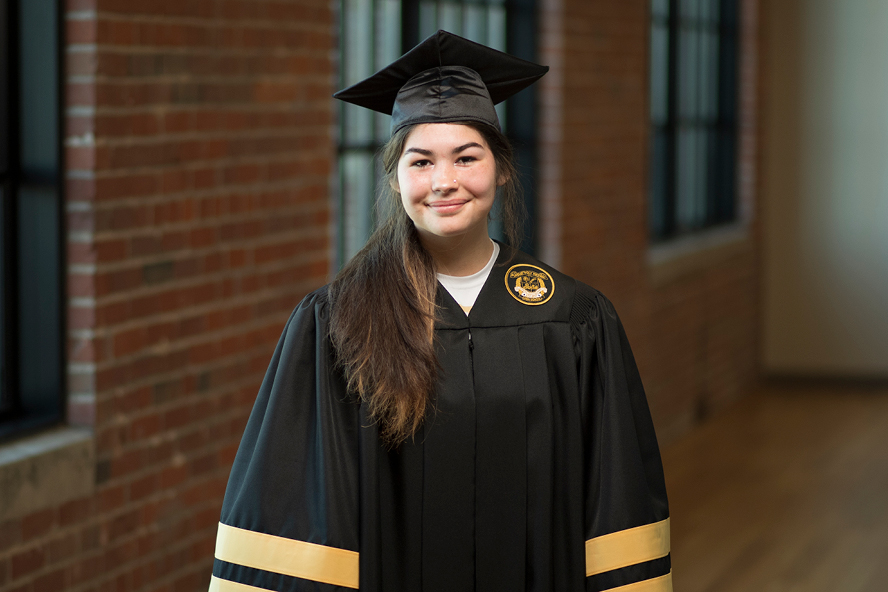 I feel prepared for college because PPHS motivated me to work independently and take responsibility for my own learning.

brionna deweese

PPHS Class of 2022