Back To Top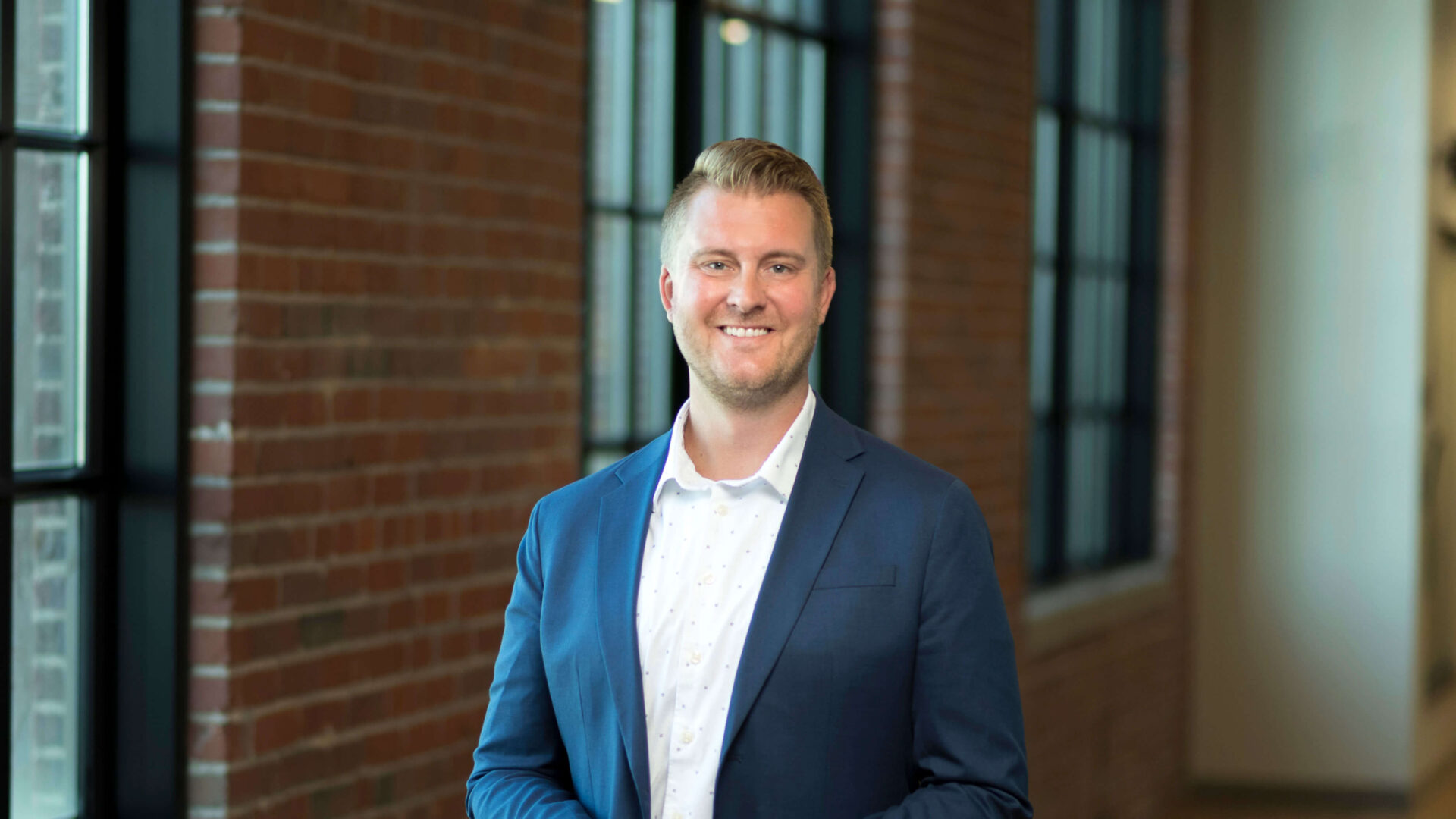 South Bend native Justin Zobrosky grows PPHS South Bend, looking to reimagine the high school experience
Justin Zobrosky smiles as he walks through South Bend's Renaissance District on the way to his office.
Zobrosky, principal at Purdue Polytechnic High School (PPHS) South Bend, has family ties to the former Studebaker factory complex, which comprises the Renaissance District and houses PPHS South Bend.
His grandfather, Louis Zobrosky, was a South Bend native and Central High School football star who worked at the Studebaker factory at nights while a senior in high school.
Zobrosky has a photo on his desk of a 1952 Studebaker that his family picked up in Wyoming – because his grandfather had assembled it in South Bend.
"I'm carrying on Grandpa's legacy here in the Studebaker building," Zobrosky says. "I'm excited for the plans the people have for this building, too."
The vision for the Renaissance District is to revitalize the south side of downtown South Bend, which matches the goal of PPHS South Bend of reimagining the high school experience.
Being the teacher he always needed
Zobrosky, a South Bend native, was named PPHS South Bend principal in January, arriving after serving most recently as director of South Bend's Excel Center.
He was drawn to education and teaching as a career, motivated by the great teachers he had growing up as well those Zobrosky says could have challenged him more academically.
"I wanted to be the teacher that I always needed in school. To me, that's someone who accepts challenges from students and sees their situations as individuals," says Zobrosky of his professional goal.
Following graduation from Indiana University with a degree in secondary education, he began his teaching career as a second-grade teacher's aide at Xavier School of Excellence in South Bend. Zobrosky moved up to teaching sixth grade and eventually became a middle school teacher.
When The Excel Center, a school dedicated to adult learners, announced its expansion to South Bend, he applied to be the lead teacher. "To start a school from the ground up interested me," Zobrosky says.
While at Excel, he heard Purdue University was planning to open a high school in the South Bend area, which intrigued him even more.
Purdue created PPHS to build new K-12 pathways that lead to Purdue, especially for Hoosier students who are underserved by traditional high schools and underrepresented in higher education.
Established in 2017, the growing, multischool PPHS system immerses students and their families in an innovative learning community. PPHS offers tuition-free, authentic, STEM-focused experiences that prepare high school students for a successful future. These experiences include internships, industry projects, dual-credit courses and technical certifications. PPHS also offers its students a unique path to college; graduates who achieve Purdue's admission requirements are ensured admission to many of the university's programs.
Zobrosky was drawn to PPHS by the leadership. He knew their spirit and commitment to education, as well as how they would bring a new option to the community.
"I question everything," he says. "PPHS has on their website to 'Question Everything and Dream Big.' To be in an environment where you can question things and be valued, to me that makes me feel like I'm at home."
Curiosity and empowerment drive Zobrosky. He works with coaches – what PPHS calls teachers – to make sure they have what they need to succeed.
"Our best learning is done when we are interested and curious," he says. "I want to explore the unknown. I don't want to just talk and take everything that comes to me. I want to question it. I want to find the reason why. I want to find the root of the issue. The amount of deep conversations that we get to have here is what appeals to me."
Our best learning is done when we are interested and curious. I want to explore the unknown. I don't want to just talk and take everything that comes to me. I want to question it. I want to find the reason why. I want to find the root of the issue

Justin Zobrosky
Principal, PPHS South Bend
Opening doors and offering a bright future for students
While Zobrosky continues planning PPHS' future, he acknowledges the challenges the community is facing. He attended South Bend Community School Corp. schools from kindergarten to high school – and many of those schools are now closed.
Zobrosky was a freshman at LaSalle High School when the school corporation announced it would close.
"At the end of my freshman year of high school, the district decided they needed to downsize. They decided to close a high school, and it ended up being mine," he says. "I was actually enjoying high school at that time. I had a good circle of friends, teachers that I liked. It was a pretty good community. At the end of the year, we found out it was being taken from us. I had to find another school to go to. I went over to Clay High School, where I graduated in 2005."
Zobrosky sees part of his mission as being there for families who are struggling with decisions to consolidate schools and finding a place that fits for their students.
"I feel I can offer families and students a very good perspective who might need a place to land next year. I have been part of a high school closing as a student. I had to adapt and adjust and figure out my way all over again," he says. "That's tough. In hindsight, I am glad I had that experience because it taught me a lot about how delicate a community is."
Zobrosky knows brighter days are ahead for the community if everyone works together, and he is looking for ways for PPHS to rebuild the community.
"PPHS will continue to intentionally serve our underserved neighborhoods. We're doing this because we want our community to improve," he says. "The only way to create those opportunities is through education."
PPHS South Bend's first graduating class
As Zobrosky finishes his first semester as principal, he and the rest of the school celebrated the inaugural graduating class June 10 in Indianapolis. The first class has four members – all transferred into the school that opened in fall 2020. Two students will attend Purdue this year.
The school currently has 92 students, and enrollment is projected to reach 175 students this fall. Students can enroll in the school throughout the summer.
The small-school environment not only helps students, but it also allows Zobrosky to have personal conversations and connections with the coaches, students and everyone's individualized learning plans, filled with hands-on problem solving, classes and passion projects. Passion projects have ranged from working with local businesses and expanding opportunities at the school to addressing community concerns on poverty.
His main goal is not only ensuring students reach the finish line, but also how they experience growth to become a better citizen than when they first came to the school.
"There're always opportunities for growth and learning no matter what your end goal is — no matter how you end up better than what you started, that is us doing our job," he says.
"Our students are agile enough to come up with solutions to problems that don't even exist yet. The way we are preparing students for tomorrow's economy is a new-school approach," Zobrosky says. "We're reengineering high school. We're trying to do school different and in a new way. We need to do our best to give the tools and resources our students need and the mental toughness they need to overcome challenges and see the success – whatever that looks like for them."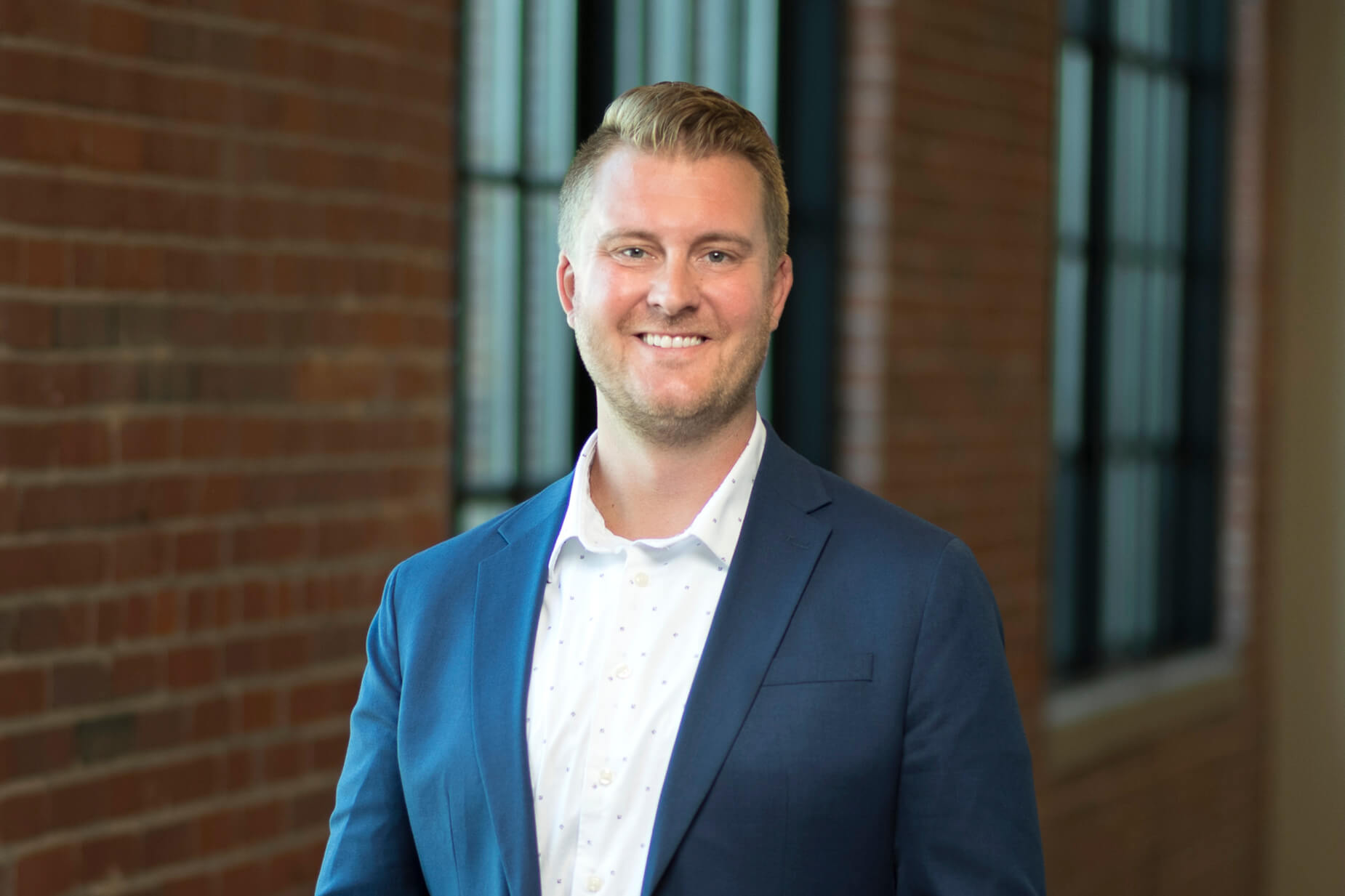 We're reengineering high school. We're trying to do school different and in a new way.

Justin Zobrosky

Principal, PPHS South Bend