Back To Top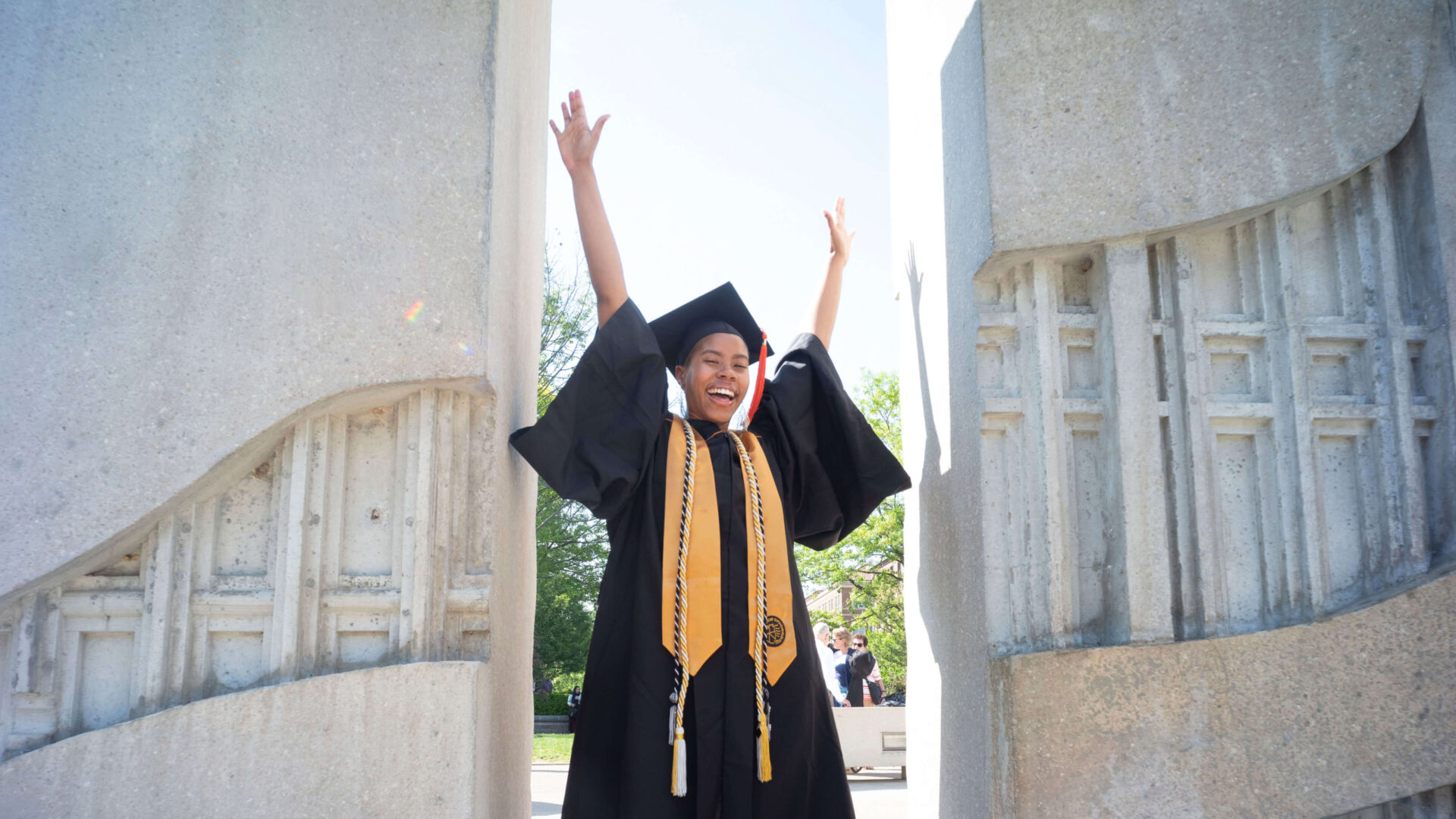 Destiny White is first Black woman to earn BS in nuclear engineering at Purdue
Destiny White didn't set out to be the first Black woman to graduate with a bachelor's degree from Purdue University's School of Nuclear Engineering, but on May 13, she did just that.
White's path to nuclear arguably was paved by what she didn't learn in her primary and secondary education.
"For some reason, both of my teachers in elementary and high school skipped over the nuclear unit in chemistry, so that just intrigued me more," White said.
She originally was interested in pursuing a career as a radioactive waste manager, but her mom floated another idea.
"She directed me more toward nuclear policy because I'm honestly more of a language arts and literature and arts person," White said.
She heeded her mom's advice and decided to diversify by minoring in political science.
"I took a lot of environmental policy classes," White said. "Both of my internships (Y-12 National Security Complex in Oak Ridge, Tennessee, and Los Alamos National Lab in New Mexico) were in policy, and I learned that it might not be the right path for me. I loved my political science classes, but now I think I might take a different path to nuclear."
White will further explore her career options when she begins the next chapter of her life this fall as a master's student in nuclear engineering at the University of Tennessee, Knoxville.
Life at Purdue
White, who is from Indianapolis, made the most of her time on campus, juggling responsibilities with Mortar Board senior honor society, Purdue Foundation Student Board and Purdue's chapter of the American Nuclear Society.
She also worked as a summer boot camp counselor for the Minority Engineering Program's Multiethnic Introduction to Engineering and hails its many benefits for incoming freshmen.
"It's a wonderful opportunity if you would like to develop a community of students of color before you start your Purdue journey," White said. "But it also prepares you for the academics. I highly recommend it."
She values the strength of the nuclear engineering program at Purdue and the weight it carries in nuclear circles around the country, but she also appreciates that it's not a large school.
"I've met a wonderful group of people who have been in a lot of my classes because the major is pretty small, so we had to get to know each other," she said.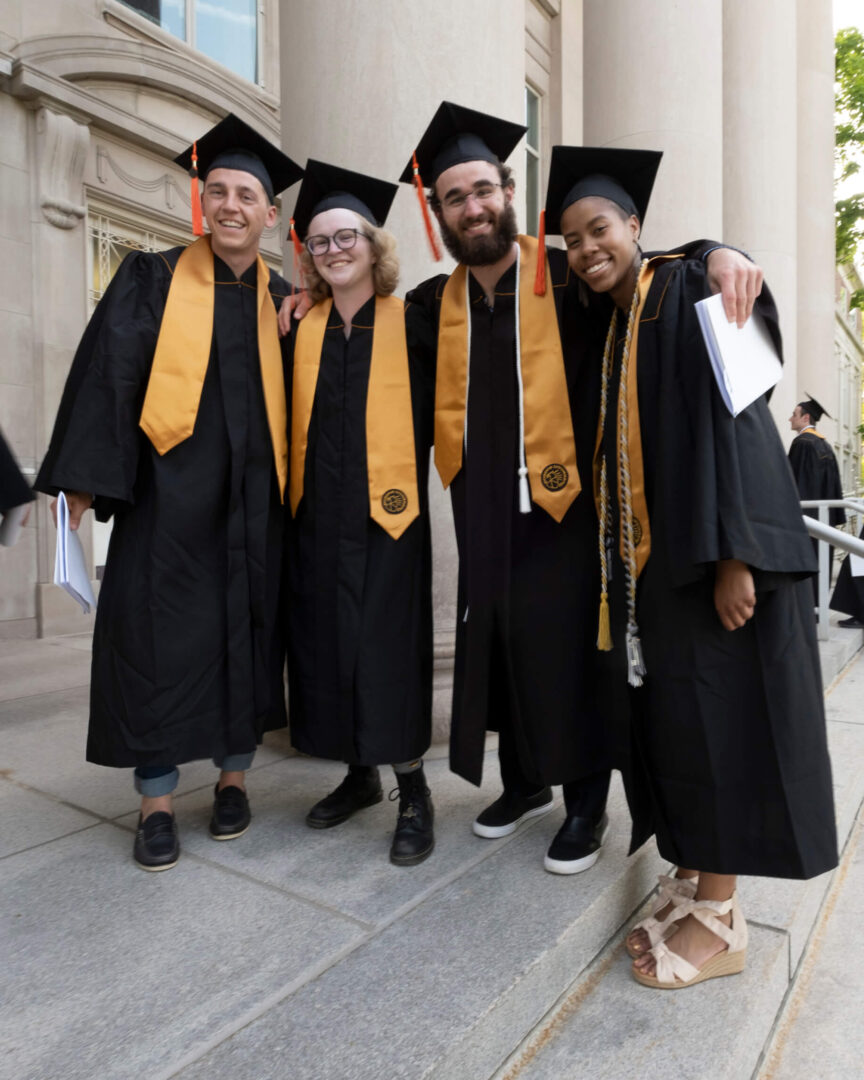 Pillars of encouragement
Looking back on her time at Purdue, White says she could not have accomplished her goals without a select group of supporters.
She acknowledges the reinforcement she received from her research advisor, Jason Harris, associate professor of radiological health sciences in the College of Health and Human Sciences with a courtesy appointment in nuclear engineering.
"One of the most key academic experiences of my undergraduate career has been doing research with my mentor, Dr. Harris. He took me in as a freshman to study nuclear security, and he's given me so much support over these last four years," she said. "I'm very grateful to him."
Graduate student Emily Bridges, who has since moved on, provided invaluable mentorship.
"She took me under her wing in nuclear security. I got to run a couple of tests with her — and really just learn how research works — because I had no experience coming in as a freshman," White said.
White also credits unrelenting backing from her parents.
"I'm very grateful that they were open to me studying whatever I wanted and didn't push me down any certain path. They obviously have been tremendous support systems to me," she said.
Being involved in research awakened ambitions she didn't know she had.
"I got to thinking about statistics and experimental design and publishing a paper. I definitely think research was a strong backbone of my academic experience because it was interdisciplinary as opposed to just going to class," White said.
White and her research group published a paper on nuclear security risk assessment for Purdue's PUR-1 reactor, and she contributed "a few paragraphs about that."
"It was really fun," she said. "I love writing, so I really enjoyed learning how to do that for inclusion in our presentation at the International Atomic Energy Agency Conference on Nuclear Security."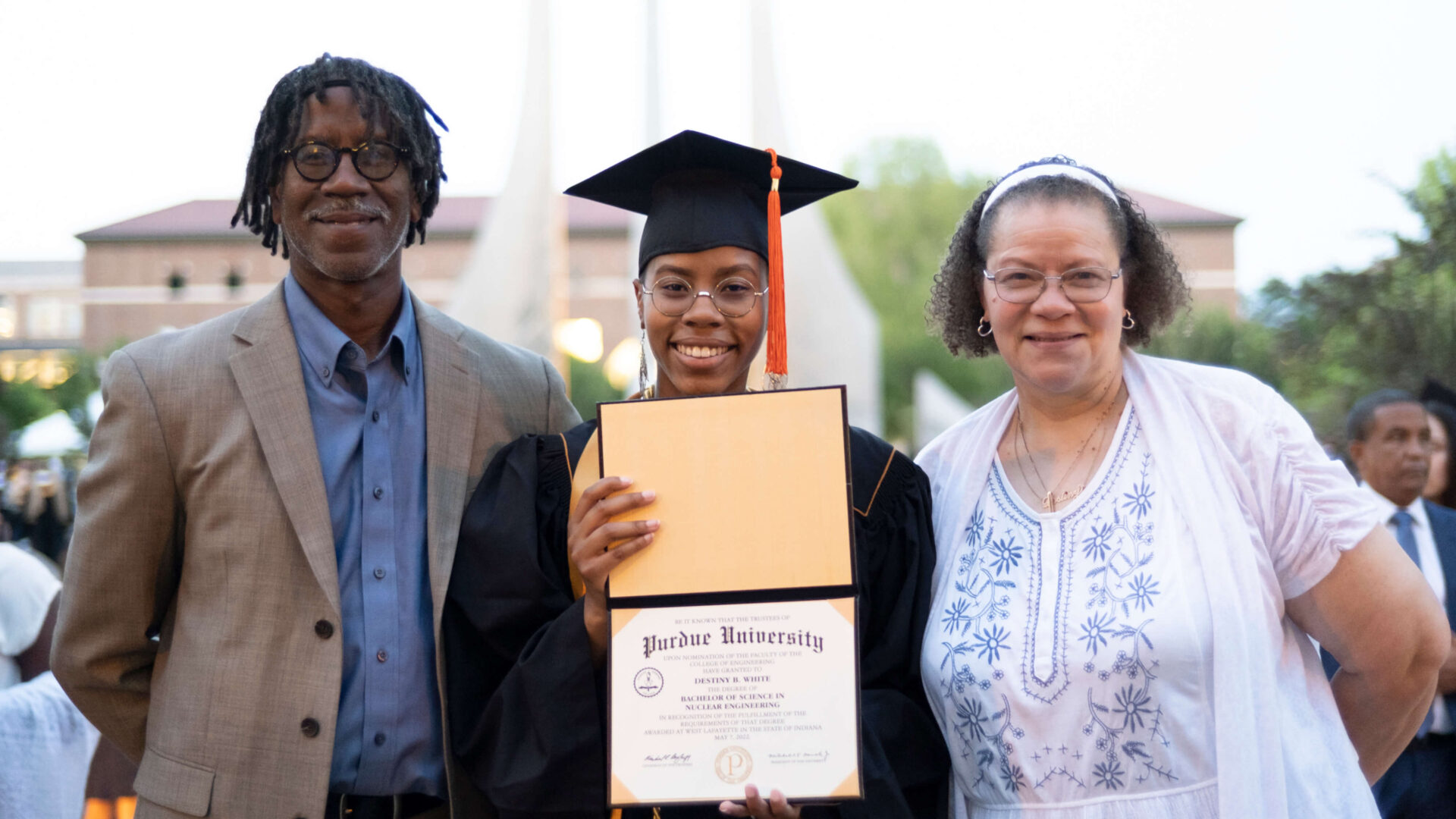 Taking pride in service
One of White's fondest experiences at Purdue is her Mortar Board membership. In her senior year, she was the co-director of selection and in charge of choosing the next group of inductees. Traditionally, new members can be selected only if they are nominated by a faculty or staff member. She and her partner had new ideas about the process and were given the freedom to implement them.
"We opened up nominations this year to allow us to pull from more diverse areas of campus. It was really nice to have that leadership position and shape the way the new class would experience Mortar Board," White said. "I definitely learned a lot about decision-making and teamwork."
Mortar Board at its core centers on scholarship, leadership and service, and the organization hosts events throughout the year to carry out its mission.
"Our main event is the Mortar Board Leadership Conference, which is open to students all over campus in any grade. This year, everything was diversity and inclusion, and we had invited speakers. From what I understand, students really gained a lot from it," she said.
Advice for future students
Reflecting on her own experience, White believes girls like her should be given the freedom to explore all of their options and not be pigeonholed into specific collegiate programs.
"Let girls of color do whatever they'd like," she said. "They deserve to have exposure to as many things as they can early in life. I just happen to be lucky enough to have been introduced to nuclear at a young age and took a liking to it. I would love to see more women, women of color, people of color involved in nuclear."
White encourages students interested in nuclear engineering to take advantage of its small community, adding that industry professionals and university professors likely will be responsive.
Having finished her Purdue career with a straight-A semester, White feels more confident than ever to take her next educational step.
"If I were to offer one piece of advice to sum everything up, I would tell all the Black girls out there who maybe feel nerdy or feel like they don't always fit in — there is a path out there for you," she said. "Don't be afraid to follow your dreams. Don't be afraid to be yourself. I'm cheering for you. The world's cheering for you."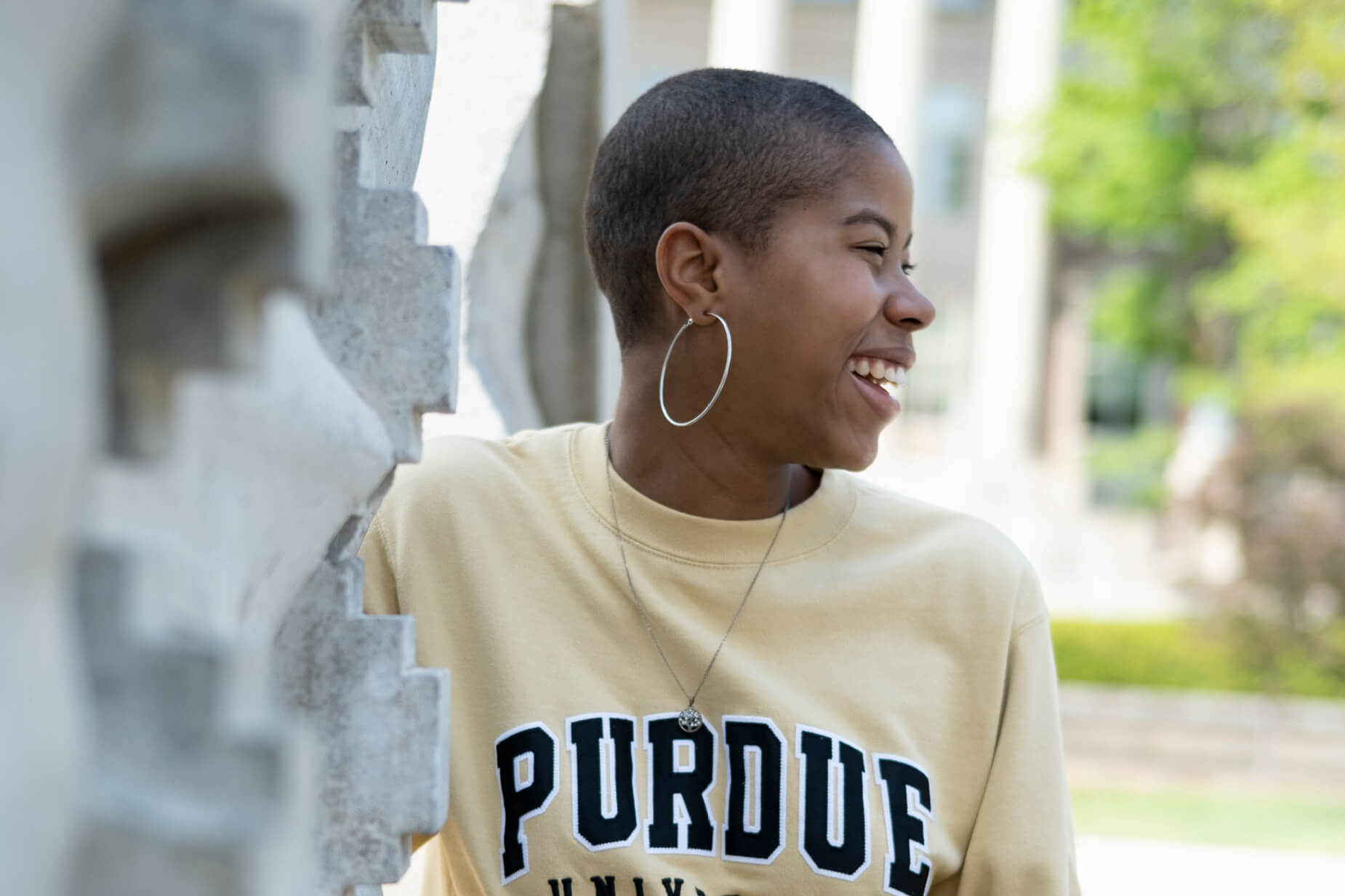 I would tell all the Black girls out there who maybe feel nerdy or feel like they don't always fit in — there is a path out there for you. Don't be afraid to follow your dreams.

Destiny White

BS nuclear engineering '22