Back To Top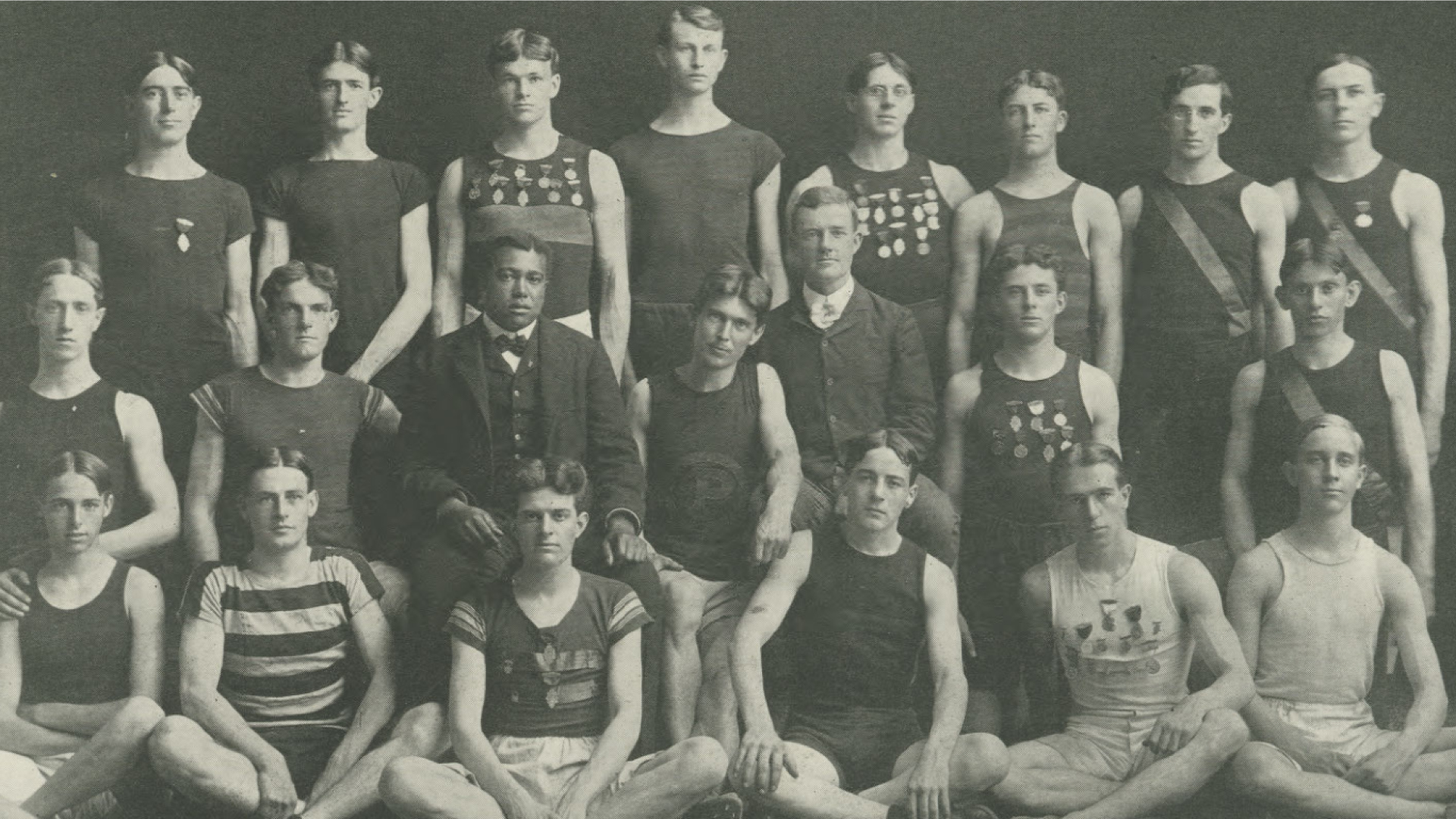 Hired as Boilermakers' first Black athletic trainer in 1900, Clark brought creativity, stability to emerging athletics programs
Purdue's Felix Haas Hall, originally known as Memorial Gymnasium, has 17 steps — one for each person who died in the 1903 train wreck that the 1904 Debris yearbook described as the "saddest and most terrible event in Purdue's history."
If not for a fortunate twist of fate, Harry "Snowy" Clark might have been recognized by an 18th step in the building's architectural plans.
On the morning of Oct. 31, 1903, the Boilermakers' athletic trainer was a few minutes too late to board the 8 o'clock Football Special train that would carry Purdue's football team, coaches, band and supporters to Indianapolis for a highly anticipated game against rival Indiana University. Had Clark been aboard, he would have been seated alongside the coaches and players in the front coach car that was sawed in half during a high-speed collision with a switch engine pulling a section of 10 coal cars on the outskirts of Indianapolis.
"Chances are that he would have been killed or at least badly injured," the Indianapolis Journal speculated on Nov. 3, 1903, describing Clark's absence as "one of the most remarkable incidents of the catastrophe."
The crash killed 14 Purdue football players, as well as assistant coach Edward Robertson and athletic trainer Patrick McClaire. At least 40 other passengers suffered injuries, including 22 members of the football team.
Clark had been a caretaker for Purdue's football athletes the previous three years, but nothing could have prepared him for the role he would assume in the wake of the disaster. Shortly after learning of the train accident, he raced to Indianapolis and then began making daily rounds at City Hospital to visit the many broken young men who gained a measure of comfort from seeing the well-liked athletic trainer.
While researching Clark's life and 14-year Purdue career, historian Mary Anthrop uncovered multiple articles in the student newspaper, The Purdue Exponent, where students voiced their affection for him.
"He must have really touched a chord with the students," says Anthrop, who submitted an article about Clark to the Indiana Historical Society for potential publication in its magazine. "There seemed to be a real feeling of respect and admiration for his work and his devotion to them."'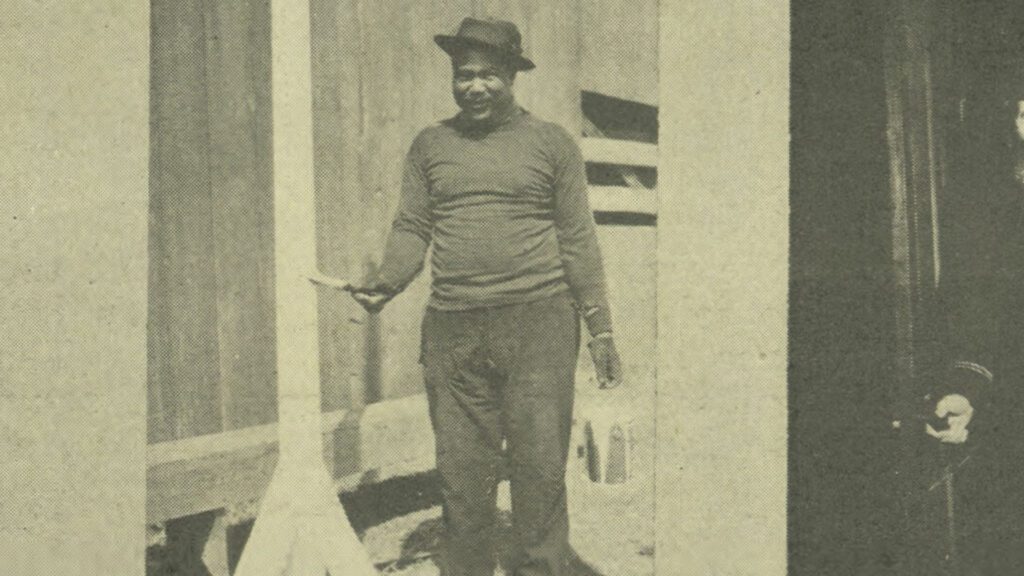 Product of the times
Perhaps that warm sentiment seems unsurprising because of the emotional support Clark provided in Purdue's darkest days. It is nonetheless noteworthy because of the era in which Clark, a Black man, worked at Purdue.
Mirroring the general societal attitude of the day, Purdue's campus was not a place of racial equality. Only 10 days before the train wreck, a student opined in the Exponent that "Had the writer the power, Purdue's team would not play against schools playing negroes. … Football is a social game and at schools like ours, a white man's game."
And yet joining those white student-athletes on the sideline each game was a Black man who had been entrusted with their health and well-being.
"When you think of him in the context of what he faced and how he broke down personal barriers, it is quite an accomplishment," says Anthrop, who taught American History at Lafayette's Central Catholic Junior/Senior High School for nearly 40 years and still volunteers with the Tippecanoe County Historical Association.
Indeed, Clark may have been the first Black person some Purdue students had ever interacted with on a regular basis, much less formed a close personal bond.
"One of the benefits of diversity is that we can learn from people with different backgrounds and different perspectives," says Renee Thomas, associate vice provost for diversity and inclusion and former director of Purdue's Black Cultural Center. "Certainly he (Clark) wasn't confined to just one sport, either. He was an athletic trainer for football, basketball, baseball, track, so he had an influence on many of the student-athletes at Purdue during that time."
Innovative Purdue career
Purdue's William J. "Doc" Hyland hired Clark in 1900 to be a "rubber" who massaged the muscles of Purdue football players to prevent or care for injuries. A Lafayette native, Clark was himself a standout local athlete, winning mile runs at county fairs across the state and claiming the Black heavyweight boxing championship of Boone and Starke counties. The Exponent in 1916 described him as "one of the best athletes ever developed in Lafayette."
Under Hyland, Clark combined newfound knowledge about effective treatment practices with considerable athletic know-how as he developed a niche within an emerging profession.
"It wasn't until the late-1960s and 1970s that a formal curriculum for athletic training and certification became part of the profession," says Marion Vruggink, a member of the National Athletic Trainers' Association's Historical Commission, who also researched Clark's career. "Until then, people in those early years like when Harry was around would learn from other athletic trainers or from their team physicians. So, in his pioneering day, he was trying to learn about sports, learn about medicine and help athletes before the profession was really established."
Clark also created his own solutions for athletes' injuries and ailments.
As his Purdue career progressed, Clark added duties with the Boilermaker basketball, baseball, track and cross country teams to complement his football responsibilities. In that capacity, he designed a mask to protect basketball player Tommy Thompson's mouth and a harness to shield football star Elmer Oliphant's neck from overzealous tackling attempts.
He also constructed an apparatus, dubbed "A Water Cure for Charley Horses," where a rubber hose connected to a water pipe directed high-impact jets of hot or cold water toward problematic bruises. Vruggink, an accomplished athletic trainer at West Lafayette Junior/Senior High School for nearly three decades before her 2018 retirement, compares the effect of Clark's device to that of a modern-day whirlpool.
"He was an early inventor, so to speak," Vruggink says. "Most athletic trainers are always trying to find innovative ways to help our athletes get better, especially after injuries. Harry would fashion and try to come up with ways to help prevent injuries just like our modern-day athletic trainers are doing."
Purdue clearly appreciated the difference Clark was making for the athletes in his care. Anthrop obtained Purdue athletics' treasurer reports, published annually in the Exponent, showing that Clark's salary rose from $97.50 in 1900 to $645 by 1913.
"Here he was an employee of Purdue University, 35 years after the Emancipation Proclamation, which freed enslaved Africans, and he was providing a leadership role," Thomas says. "To think that he was able to multiply his salary in a fairly brief timeframe, I think that it really speaks to the value that Purdue placed on him in terms of his contributions."
Ahead of his time
Anthrop initially became aware of Clark about a decade ago, when she noticed him in a massive photo of Purdue's first championship basketball team on display at Mackey Arena. He resurfaced years later in newspaper clippings she collected in her role as an archivist with the local historical association.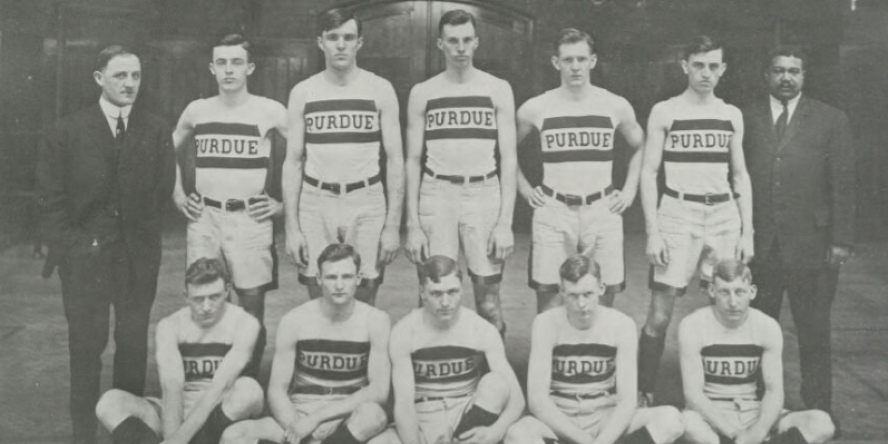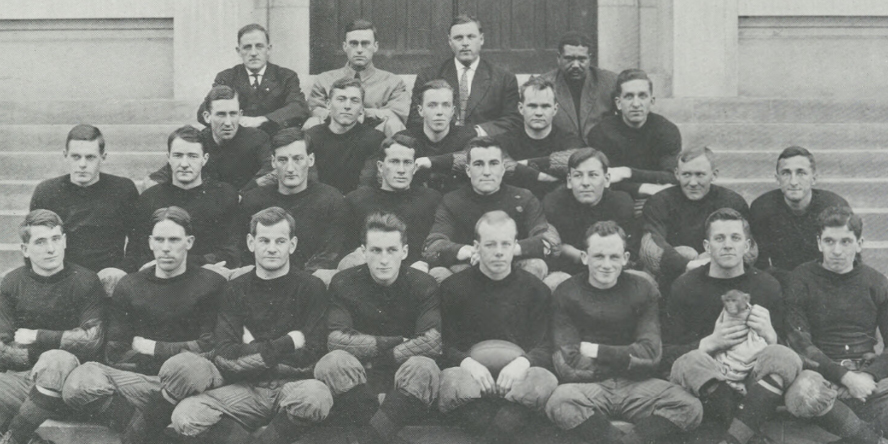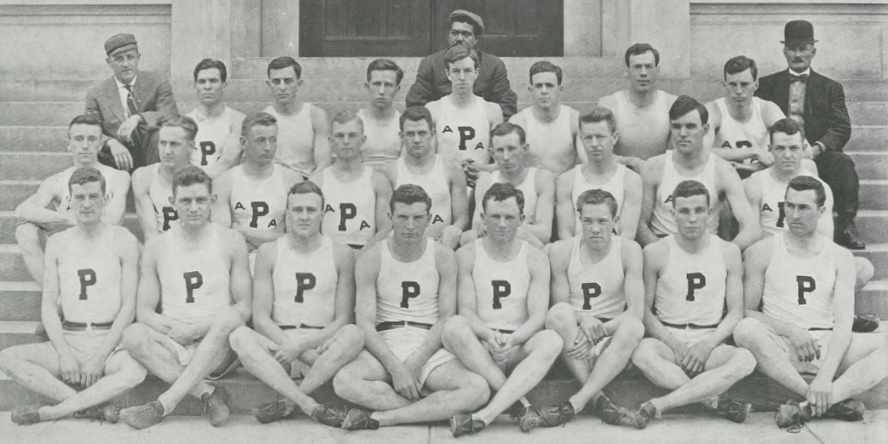 "I thought, 'There's got to be a story here,' but there was no mention of who he was in the picture," Anthrop says. "Then, sometime later while going through my clippings, I came across an obituary for a Purdue athletic trainer and I thought, 'I bet that's him.' And so I checked out some Purdue Debris and kept finding his picture and said, 'Yeah, that's who this is.'
"It kind of intrigued me that he had been overlooked because, if you look at a lot of the Purdue histories, even ones that deal with sports, he's never mentioned. But if you go through the Exponent of the time period, he's mentioned a lot. So, his contemporaries knew him and thought highly of him, but he just got overlooked."
Today, Vruggink also hopes to bring long-overdue attention to the trailblazing Purdue athletic trainer.
The NATA Historical Commission has spent the last several years developing a virtual museum to display the athletic training association's history collection. After Thomas gave her Anthrop's article about Clark, Vruggink immediately wanted to include him in the museum's "Ethnic Diversity in Athletic Training" special exhibit.
Vruggink and fellow commission member Richard Carey collaborated with Sammie Morris, Neal Harmeyer and the archivists from Purdue's Virginia Kelly Karnes Archives and Special Collections on a project that tells Clark's story.
We're so interested in our early pioneers because it was through their efforts that we have a profession today, and we want to recognize their works and their contributions to the athletic training profession.

Marion Vruggink
NATA Historical Comission
"We're so interested in our early pioneers because it was through their efforts that we have a profession today, and we want to recognize their works and their contributions to the athletic training profession," Vruggink says. "There weren't very many men of color at the time that were filling that role, so it's important to tell their story."
Retired athletic trainer Matt Webber focuses on notable early figures from his profession in both a website and a book, "Dropping the Bucket and Sponge: A History of Athletic Training 1881-1947." Webber's published research includes Black athletic trainers such as Henry Reeves, who worked with the University of Texas football team at the turn of the 20th century; Naseby Rhinehart, who became a nationally renowned athletic trainer and even worked with the U.S. Olympic team decades after first accepting a position at the University of Montana in the 1930s; and Ed LaForce, who in 1901 with the Pittsburgh Pirates became the first Black athletic trainer to work in Major League Baseball.
Clark was a contemporary to Reeves and LaForce, but Anthrop was correct in observing that he has been largely overlooked in Purdue's historical record.
Coaches would come and go in that era of college athletics, typically remaining in their positions for a year or two. For example, Clark worked under 10 different Purdue head football coaches during a 15-year training career where he spent all but a portion of one year (1914 at IU) with the Boilermakers.
Despite the heavy personnel turnover occurring around him, Clark's steady presence provided stability for the emerging athletics programs to take the initial small steps that paved the way for the giant leaps that would follow.
"The athletic department is growing and developing. There's lots of people in and out, but he was there for 15 years," Anthrop says. "That was a good time period to help establish a solid foundation. And I would think that having consistency in your program would help develop and establish it.

"I think he provided that stability for the young athletes, and he should not be overlooked as a significant person — no matter what his race was."