Back To Top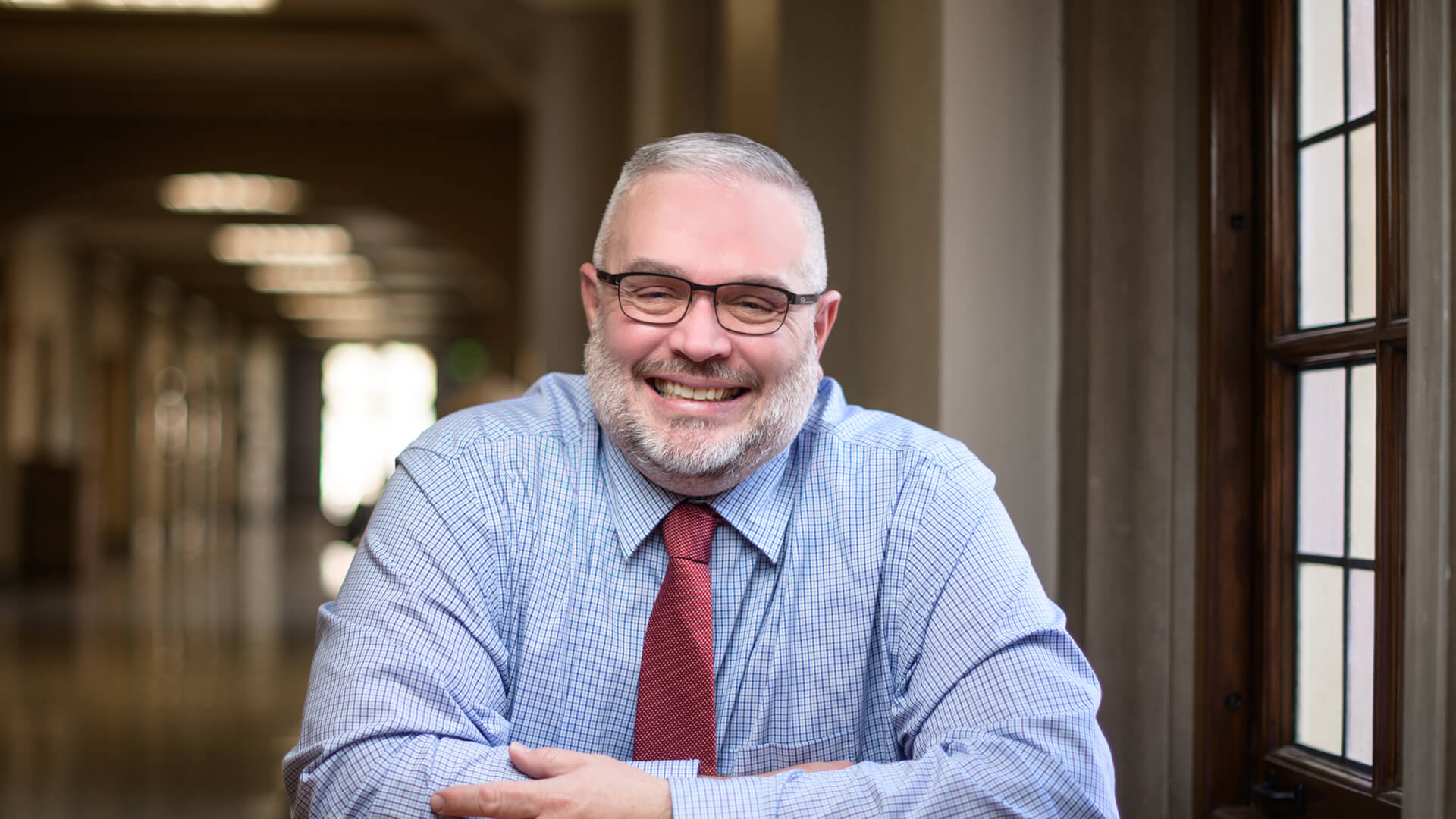 Online learning empowers Purdue employee to balance personal, professional pursuits
Sean Brant has always wanted a bachelor's degree, but after enrolling in a four-year university, he struggled to juggle traditional college courses with a full-time job and a young daughter at home.
"That was a lot of work, time and energy," Brant says. "I was pulling a full credit load for two years straight. It was very involved and intense."
Earning his associate degree in business administration from Penn State University, Brant climbed the career ladder for more than two decades. Still, the bachelor's degree lingered in the back of his mind. Not long after taking on a role at Purdue University as a central supply manager in the College of Veterinary Medicine, Brant envisioned finally achieving his goal through Purdue Global.
"As an adult learner, it was more attractive because you're not having to invest the time you would if you're a full-time student," Brant says. "I had already done that, and I didn't want to have to go through the whole process again — driving to campus, going to in-person classes and investing three or four days out of my week."
After reviewing a list of Purdue Global programs, Brant chose to pursue a degree in organizational management, diving headfirst into courses related to finance, accounting and law. A lot had changed since he studied those topics while earning his first degree, and he began applying the new knowledge to relevant workplace situations like purchasing and payroll administration.
Brant quickly made his way onto the Chancellor's List, an undergraduate honor recognizing a semester GPA of 4.0, and decided it was time to start shooting for an even bigger goal — graduating with academic honors. He began dedicating most of his weekends to writing papers and completing homework assignments. Brant still found himself juggling his professional and family lives, but as a Purdue Global student, he could work on his courses anywhere — even while driving his daughter's basketball team home from a game.
I'm driving down the road listening to the class with my earbuds. There are five screaming kids in the back, and I'm going, 'I don't know how I'm doing this.'

Sean Brant
"My wife was holding my tablet for me, and I'm driving down the road listening to the class with my earbuds," Brant says. "There are five screaming kids in the back, and I'm going, 'I don't know how I'm doing this.' It's just about building that mental discipline and getting through it. If you want to succeed, you have to discipline yourself over time and remind yourself that these are your goals."
After just a year, Brant realized those goals in August when he graduated summa cum laude, the highest level of academic distinction. He says none of it could have been possible without the support of his managers, Joey Woodyard and Ellen Lowery, and his family, to whom he offered his own words of encouragement upon receiving his diploma.
"I told my youngest daughter, 'You can do anything you want; you just have to set your mind to it,'" Brant says. "She laughed, but when she saw the diploma, she went, 'Wow, that does look really impressive with those words on there.' To know that's mine forever is a great thing. Knowing the environment that I did it in and that it wasn't even an original goal made it even sweeter."
Brant's giant leap landed him in a group of more than 1,000 Purdue employees who have earned their degree through Purdue Global. Currently, over 500 employees are working toward that same goal.
To Brant, Purdue Global is another benefit Purdue University offers. Benefits-eligible employees at any Purdue campus can receive free tuition for most Purdue Global programs and degrees. For undergraduate programs, textbook fees are also waived. Every chance he gets, Brant tells his co-workers and incoming employees about the opportunities a Purdue Global degree can provide.
"The thing I tell my staff is it's an opportunity to benefit themselves," Brant says. "If you do it and you pass, you gain something. If you don't even try it, you never know what you had to lose. It's something that's potentially going to open more doors for you, and I think a lot of people don't look at it that way."
Brant's Purdue Global journey isn't finished. He plans to continue his higher education by pursuing a master's degree in organizational management with a specialization in information systems. He offers a few words of advice for other employees who have considered earning a degree of their own. "Follow your dreams," Brant says. "You never know what you don't know."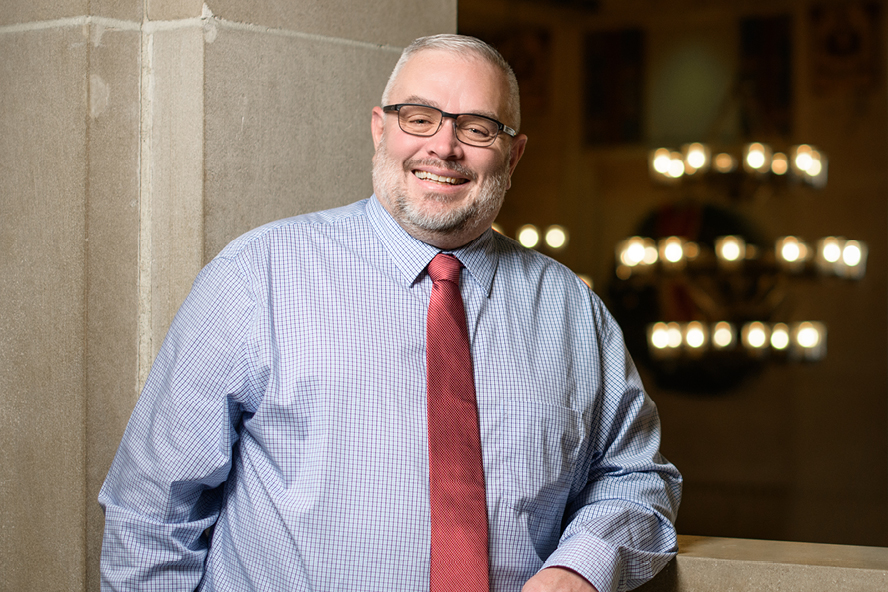 I told my youngest daughter, 'You can do anything you want; you just have to set your mind to it.'

Sean Brant