Back To Top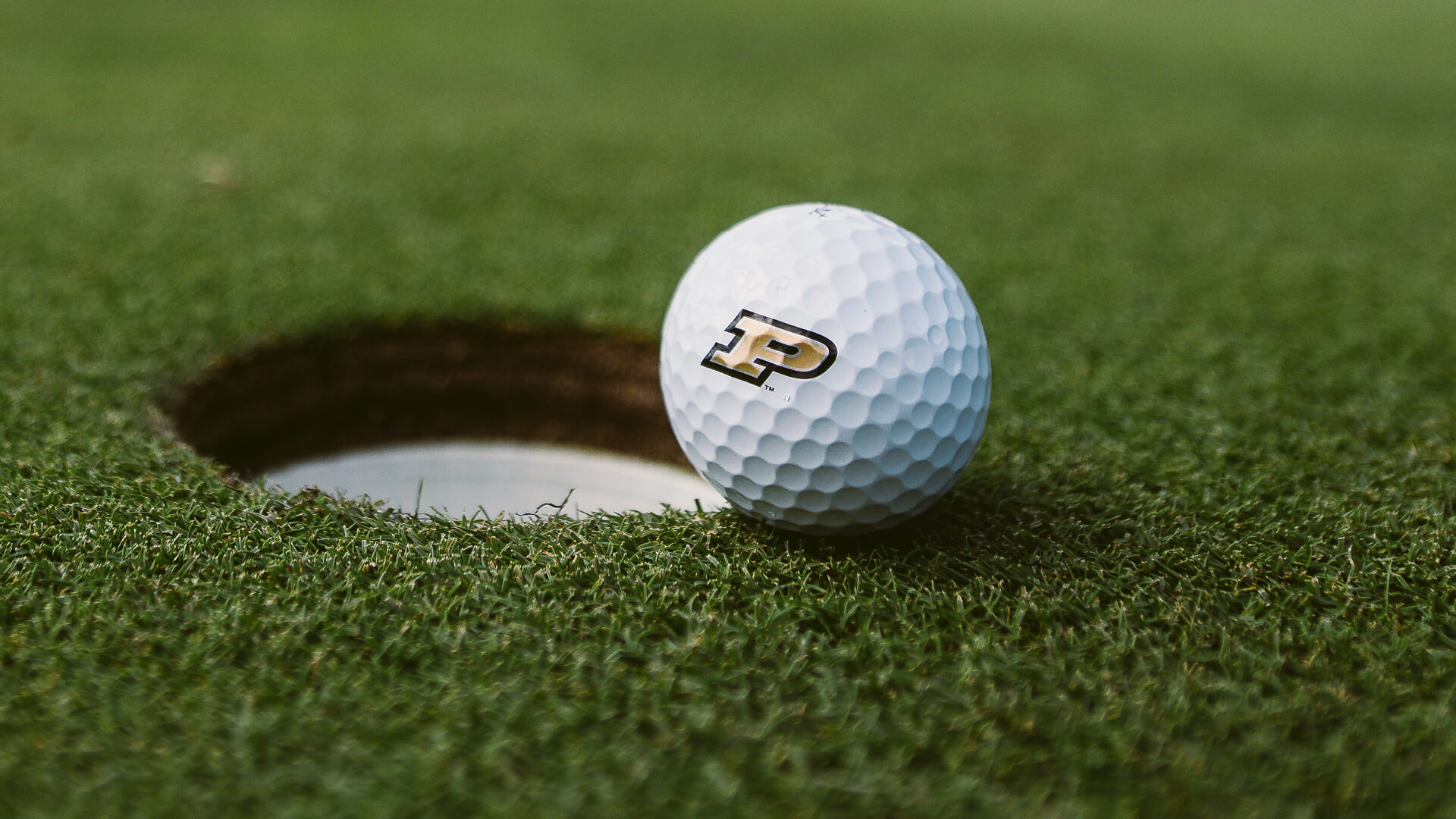 New Dye Clubhouse will transform golf course experiences
He's not your typical Fortune 500 CEO.
Or former Fortune 500 CEO, for that matter.
When Sam Allen retired in May 2020 after 45 years at John Deere, he had achieved the highest of business heights. Allen had served as CEO of the agriculture machinery and heavy equipment company for 11 years. Still, he did it in a style different from what one might picture for a CEO of a $75 billion company that employs nearly 70,000 workers.
That style started with the letter "H."
Not hubris, but humility.
One doesn't get to the level of Allen's business success without having expectations. There were demands when Allen and his wife of nearly half a century, Marsha, decided to bestow the largest gift for a facility in Purdue Athletics' history. Their donation of over $20 million would fund a state-of-the-art clubhouse at Purdue's Birck Boilermaker Golf Complex. And that list of demands was uncompromising.
First, the new clubhouse was not to be named after Allen or his family.
"He wanted to pay tribute to Pete Dye because it was Pete that designed the courses," says women's golf coach Devon Brouse. "Sam felt it should be about Pete and his role in golf, and not about the Allen family."
Brouse has made an indelible mark on Purdue golf, coaching for over 25 years. He's developed a strong relationship with Allen over the years.
"I guess Sam liked my no-nonsense, call-it-like-you-see-it approach," Brouse says with a laugh.
Allen's other demand? Make the facility the absolute best it can be — one that can transcend Purdue golf and be a feather in the cap of the Purdue and Greater Lafayette communities.
Initially, Allen asked for plans that would outline $5 million and $10 million gifts. But when he saw that $10 million might not achieve the facility he envisioned, he surprised project planners by doubling down in direction and amount.
"We doubled the amount because that is what we thought it would take for it to be transformative," says Allen, a former member of the Purdue golf team who graduated in 1975, the same year as his then wife-to-be. "I remember [former Purdue President] Mitch Daniels telling me, 'I have had donors cut their gifts in half many times, but I don't think I have had anyone double it.'"
Transformative might be an understatement.
"It will be the best facility in college golf," says men's coach Rob Bradley.
Allen and his family have been generous to Purdue in the past. They gave large gifts to the Krannert School of Management. Additionally, they gave over $2 million to fund renovations to the Dye-designed Ackerman Hills Golf Course in 2016 – now named the Ackerman-Allen course in recognition of both the gift and the original benefactor Jim Ackerman.
But there is a story of humility behind the Allen portion of that name of Purdue's old South Course.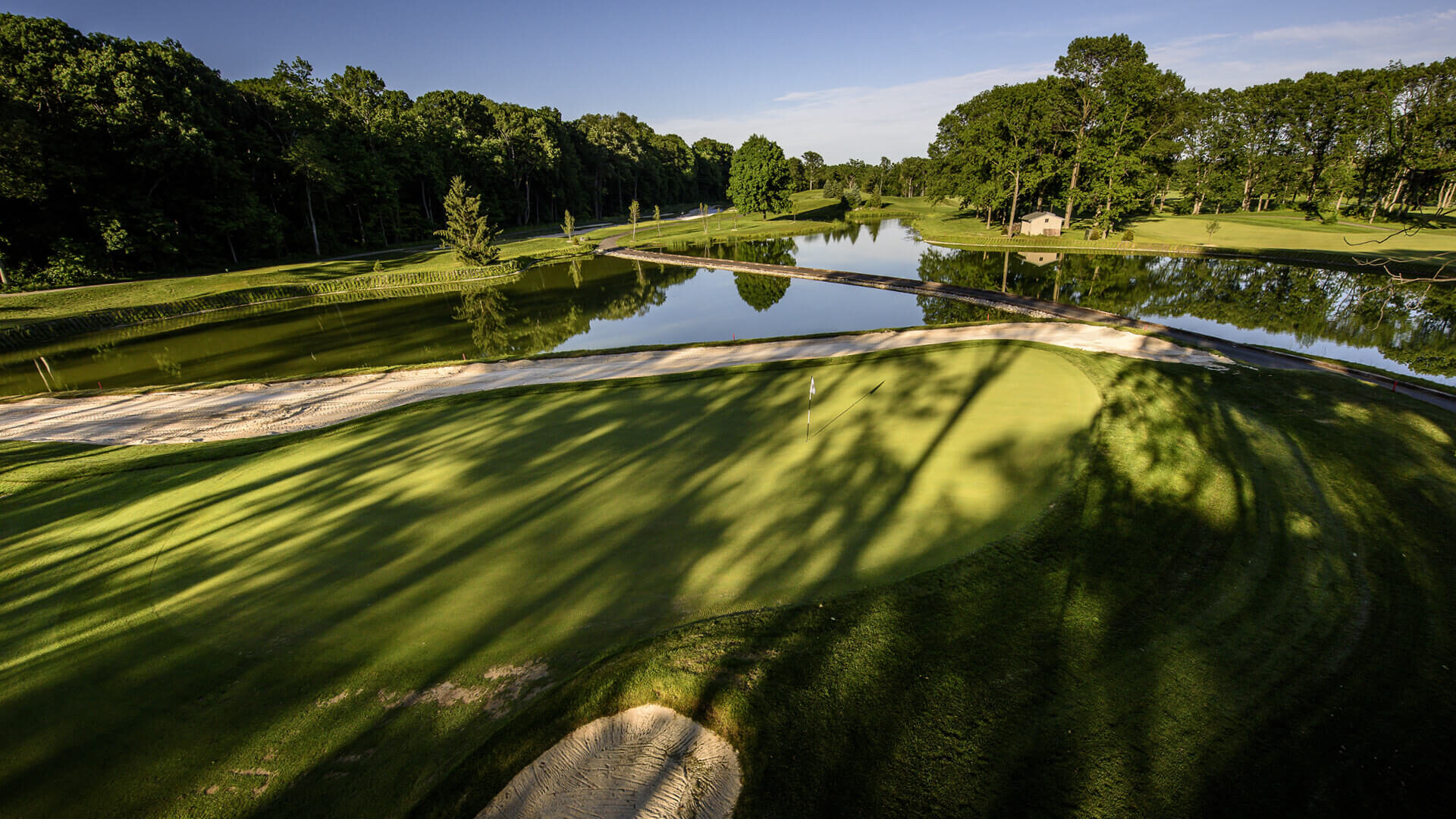 A life in golf
Allen wanted to pay tribute to his father, also named Sam, who had an important role in stoking his passion for the sport. He also wanted to honor his mother, who developed a love and skill for the game later in life.
"We came from a lower-middle-class background, but my dad loved everything about golf," says Allen, who started playing at age 7 when they lived in Germany. "I always thought of the Allen name meaning my dad more than me."
Allen's father was a master sergeant in the Air Force, and the Allen family moved around a bit. After a stint in Europe, the Allens moved back to the United States, where the senior Allen was stationed at Grissom Air Force Base near Kokomo, Indiana. Following his retirement from the Air Force, the Allens settled in Kokomo, and golf became woven further into the fabric of the family.
"My dad was never better than a 20 handicap," says Allen, putting a number to what would signal an average golfer. "I could beat him by the time I was 10 years old. On the other hand, my mom picked up golf at 59 years old and took to the game, too. So much so that she was honored by Golf Digest as the most improved player in the country, jumping from a 45 handicap to an 18 handicap in one year. It must have been mom's German work ethic, but I saw firsthand the effort she put in, and I tried to emulate it."
The younger Allen also learned a lot about the game by being a caddie, a grade-school job that put his life on a different trajectory. An introvert as a youth, Allen learned to converse with the golfers he caddied for, and that brought him out of his shell.
"Being a caddie taught me humility," Allen says. "And being humble has served me well all my life."
It sure has.
Caddying also provided Allen with an essential break when it came time for college. Allen became an Evans Scholar, an organization for caddies on college campuses that was established by Charles "Chick" Evans to provide housing and tuition money. But Allen also was a good enough player to earn a partial scholarship from coach Sam Voinoff when he arrived in the fall of 1972.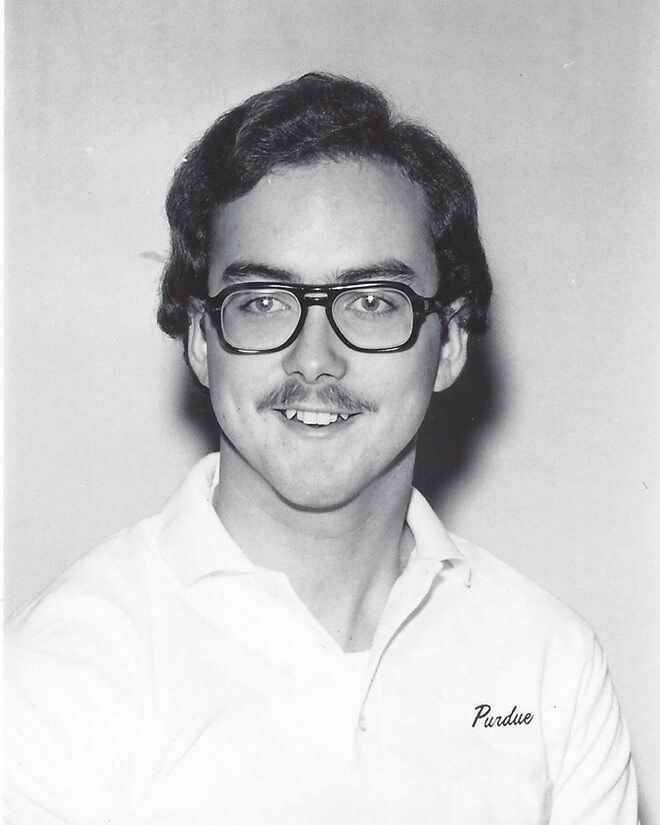 A formative college experience
Allen didn't become a starter on the golf team until his senior year, the first season for coach Joe Campbell, who had taken over for Voinoff. Campbell, who had been a tour player who won a handful of tournaments in his day, allowed Allen to meet Arnold Palmer.
"I remember that I was never so nervous as when I stood on the tee with Arnold standing there," Allen says. "Years later, I ran into him at our annual John Deere PGA event, and I told him that story about meeting him in my college days, and he said, 'How did you hit it?'"
Allen humbly reminded Palmer that he was shocked he drove the ball well in that instance. Palmer gave him his business card and asked him to come to Palmer's home in Latrobe, Pennsylvania, to play with him.
The stoic Allen did possess a mischievous streak, or at least he did on one night just before the Christmas holidays.
The Evans Scholars' house was on the eighth hole of the old South Course off David Ross Road (coincidentally, the current house is on the eighth hole of the new Ackerman-Allen Course). The industrious Allen took advantage of his locale when trying to secure a Christmas tree for his living unit.
"He was proud to tell the story about how he cut down the top of a pine tree and brought it back to the house for the holidays," says Nancy Cross, a former senior associate athletics director, who retired in June 2022. She, along with Brouse, helped build the relationship with Allen in recent years. "He always felt he had to pay back. Talk about paying back with interest. To me, that's an example of him always being grateful for all of his experiences while at Purdue.
"Sam always gives credit for his success in life to his times at Purdue. He's been unbelievably successful because he's brilliant. But more importantly, he knows how to manage people, he has high expectations for all he is involved with, and he never makes it about him."
Sam always gives credit for his success in life to his times at Purdue.

Nancy Cross
Former senior associate athletics director
A campus and community centerpiece
Drawings of the new facility will be made public during the spring of 2023. Construction is targeted to begin in June, with hopes of a grand opening sometime in the later months of the year. Allen felt it essential that quality be the driver of construction. Given his life as a CEO and his involvement with the PGA over the years, Allen has been to his fair share of top golf clubhouses, and he has picked up an idea or two.
Allen wants the Dye Clubhouse to use its space efficiently. It will have a brick, stone or cedar siding and blend in with other campus buildings. The back two wings of the clubhouse will face the Ackerman-Allen Course, overlooking six holes. It will have a patio that will be ideal for outdoor use. While Allen has a right of refusal of the plans, he is letting the architects do their work.
"It's more like creating a lodgelike feel and not just a big hall," says Allen about the clubhouse that will sit right where Cherry Lane currently runs. "I am as eager as you are to see the final plans but very confident it will be terrific."
Bradley and Brouse believe the clubhouse will have a positive effect on recruiting the best men's and women's talent to Purdue, strengthening a proud program with both men's (1961) and women's (2010) NCAA titles. Ken Halpin, deputy athletics director and chief operating officer, sees additional synergistic effects for the entire Purdue community and beyond.
"It's going to put us in a position to continue competing at the highest level from a men's and women's golf standpoint, as well as position us to where West Lafayette can now host significant PGA-level golf events," Halpin says. "It will be a world-class facility to complement our world-class courses with a world-class clubhouse experience."
Brouse, whose coaching career is winding down at Purdue after he played a leading role in recruiting Dye to design two elite golf courses and summoning Allen to put the icing on the cake for the clubhouse, can summarize the clubhouse's impact in one defining statement.
"The new Dye Clubhouse will be the gold standard," he says. "The bar has been raised and redefined. We will be in the conversation for major college, amateur and professional tournaments in the future."
For Allen, it all came full circle when he and his grandson, Parker, were honored on the court of Mackey Arena during a men's basketball game. Family is everything to Sam and Marsha Allen, including their two children and grandchildren. He wants the Dye Clubhouse to be a campus treasure 100 years from now and for future generations of the Allen family to be proud.
"I know Sam's parents would relish his contributions to Purdue," Cross says. "It took Devon's slow and steady approach to earn the Allens' support, plus the passion of the entire Allen family to get this all put together."
Written by: Alan Karpick, akarpick@goldandblack.com