Back To Top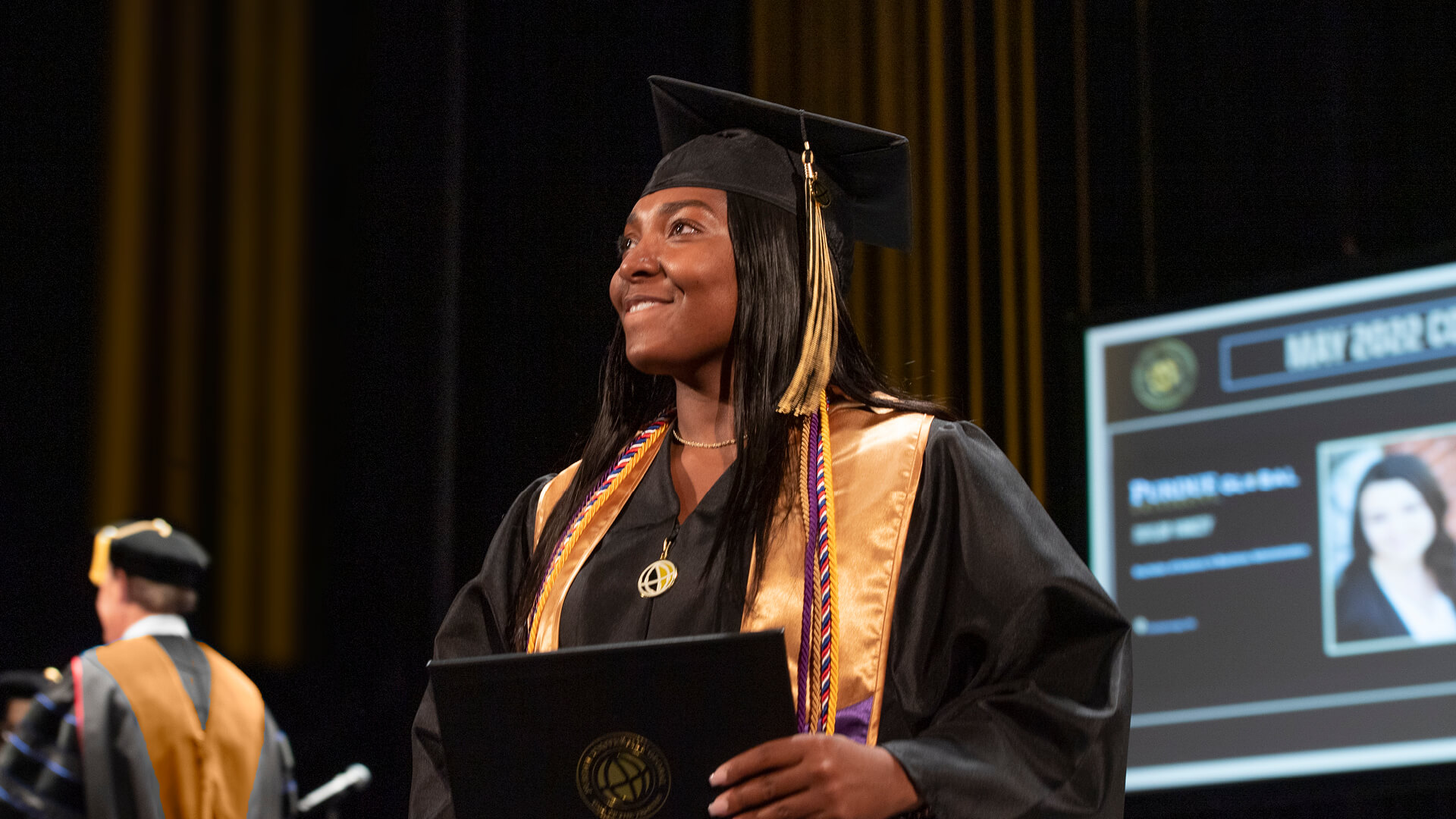 Growing Purdue's commitment to top-tier education for all
As one of the world's most respected and innovative universities, Purdue has been making top-tier education accessible to all for more than 153 years.
Purdue Global is Purdue's accredited and affordable online solution designed for the working adult with life experience, and often some college credit — but no degree.
Today, more than 30,000 students are pursuing their degree with Purdue Global across 175-plus programs: nursing, technology, business, law and more.
Meet the faculty, students and staff of Purdue Global. Follow their journeys, get to know them and see how persistence pays off with Purdue Global.
As a land-grant university, Purdue exists to provide educational opportunity Nearly 45 years after she attended her first class on Purdue University's West Lafayette campus, Cynthia Walker Middleton finished what she started by completing an online degree in business administration through Purdue Global. Justin Marvin enrolled at Purdue Global with the hope that a college …
Read More
Related Stories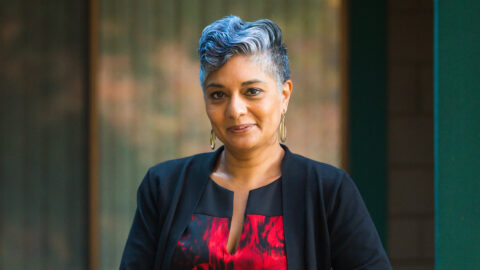 Somita's Purdue Global story: shaking up the legal field
Purdue Global's Concord Law School helped Somita make a midcareer pivot I had a successful career as a management consultant in Singapore and India. When I got pregnant with my first child, I decided that I really needed some mental …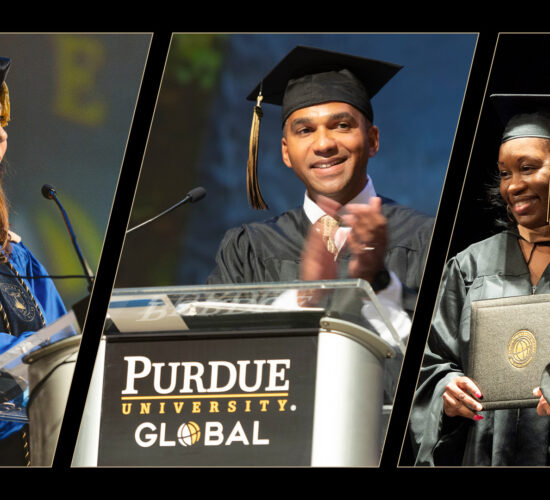 Podcast Ep. 71: A Graduation Celebration to be Thankful For: The Impact of Purdue Global
In this episode of "This Is Purdue," we're talking to five members of the Purdue Global community as they celebrate the impact Purdue Global has had on their careers and lives. The podcast team went behind the scenes at the …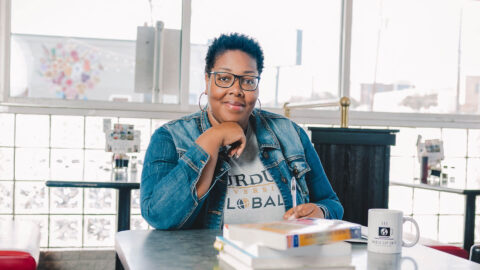 LaQuinta's Purdue Global Story: Finally isn't the same as too late
When I got pregnant my senior year, my grandmother encouraged me to enroll in community college.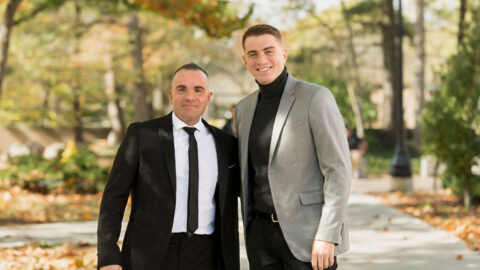 Friends in flight crossing the finish line together
Purdue Global classmates Gabe Giusti and Massimo Ruzza had so much in common that friendship was all but inevitable.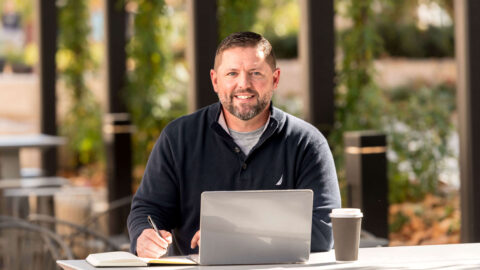 Purdue Global helps a veteran pursue a new role as a professor
Career and classroom experiences have brought Tony Friesner to believe there is always an opportunity to serve the greater good.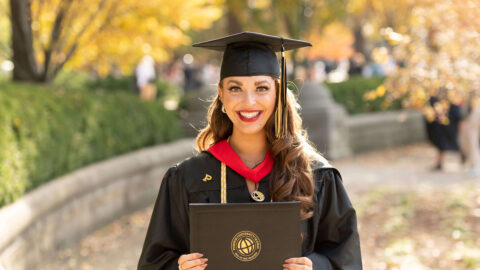 Purdue Global alumna advances in career and creative pursuits
Practice makes perfect. For Lisa Holman, this rings true in every endeavor, from rehearsing songs to processing data sets.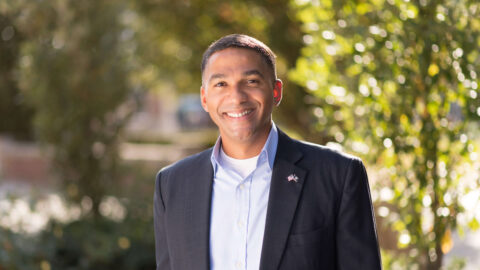 Naval officer complements leadership skills with Purdue Global degree
Kelvin Gumbs chose Purdue Global because he recognized the value of a degree from a respected name in higher education.
Purdue Global Fall 2022 Commencement
Experience the most memorable highlights from Purdue Global's Fall 2022 commencement weekend! Purdue Global's graduates celebrated their giant leaps on Purdue University's campus in West Lafayette, Indiana, as well as online via livestream. The graduates join a family of 600,000+ …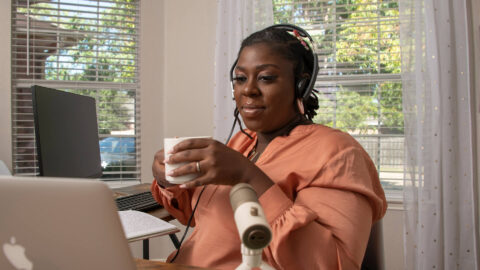 Jacque's Purdue Global story: A passion for community
My mom is a nurse, so service has been something I have been accustomed to since I was a kid.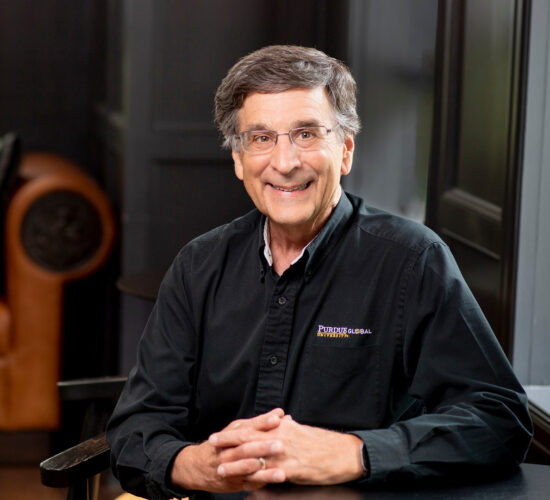 Podcast Ep. 67: Purdue Global Chancellor Frank Dooley: The Future is Fueled by Education
In this episode of "This Is Purdue," we're talking to Frank Dooley, chancellor of Purdue Global. Purdue Global is Purdue's accredited and affordable online solution designed for the working adult with life experience, and often some college credit – but …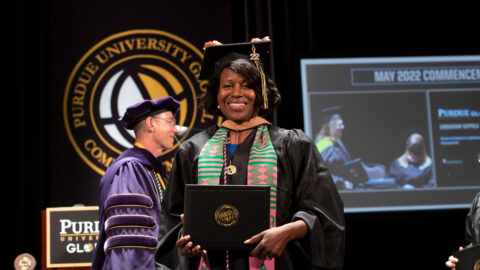 Cancer couldn't stop this Army veteran from pursuing a Purdue Global degree Once Sheila Taylor set her mind on completing a graduate degree, nothing was going to stand in her way. Not when she was diagnosed with breast cancer for …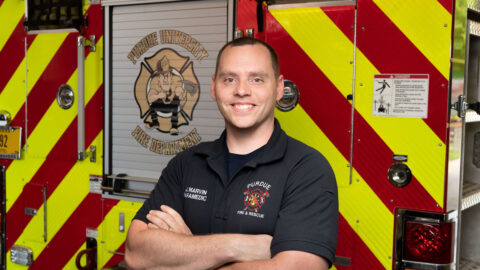 Purdue firefighter gets new opportunities learning online
More than 500 Purdue employees have attended Purdue Global tuition-free As the son of two public servants – a teacher and the former West Lafayette chief of police – Justin Marvin was naturally drawn to an occupation that educates and …