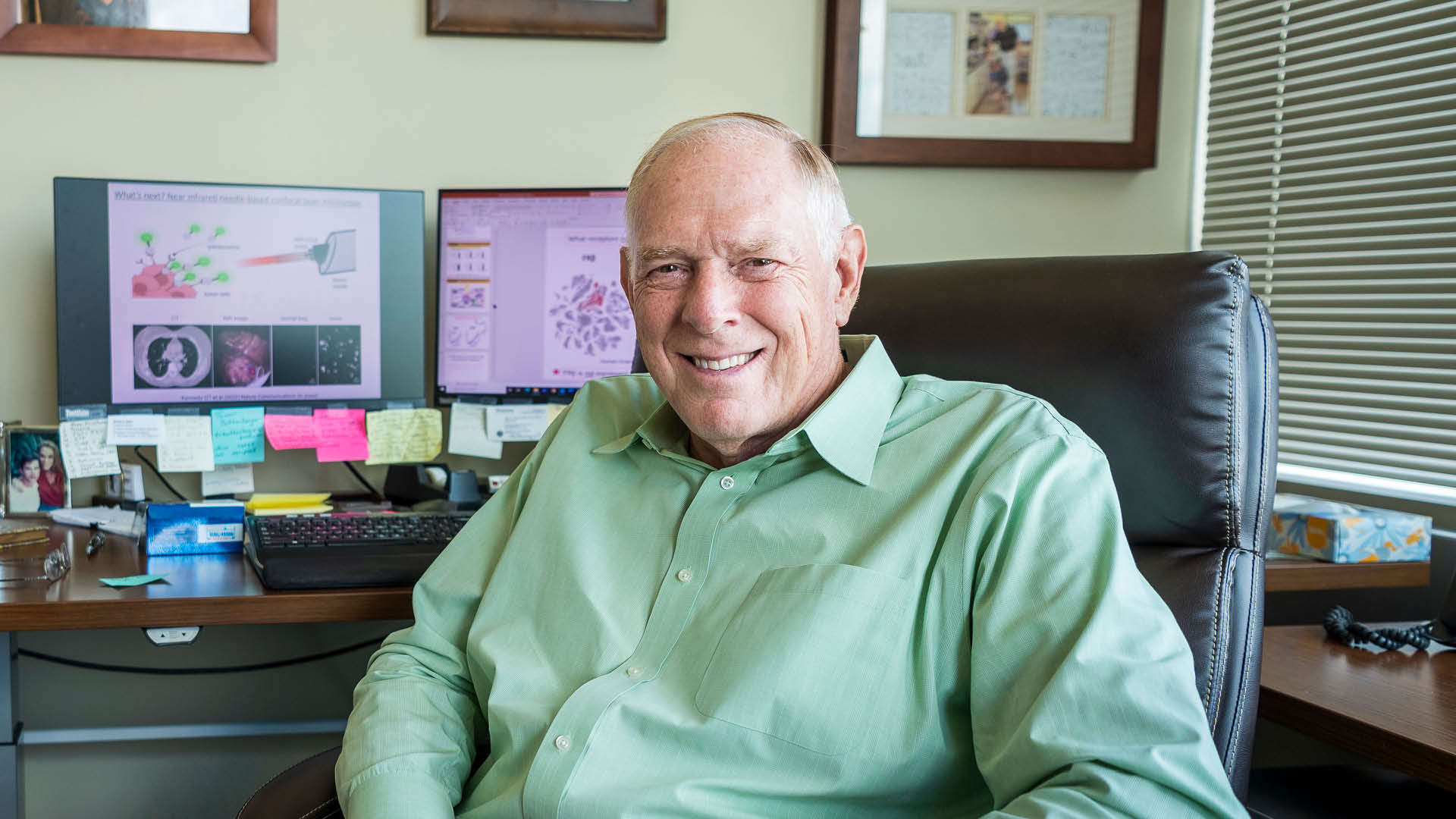 In this episode of "This Is Purdue," we're sharing a new update from our conversation with Boilermaker innovator Philip Low.
Professor Low, Purdue University's Presidential Scholar for Drug Discovery and the Ralph C. Corley Distinguished Professor of Chemistry, helped develop Cytalux, a fluorescent marker that allows cancer surgeons to quickly identify malignant cells and remove them during surgery. The Food and Drug Administration approved the drug in November 2021 for ovarian cancer, and in December 2022, the FDA approved Cytalux to help doctors during lung cancer surgery as well.
Based on foundational intellectual property developed at Purdue University and commercialized by On Target Laboratories, this newly authorized use of Cytalux has the potential to improve the outcomes of thousands of patients, helping surgeons to visualize otherwise undetected cancer tissue in 24% of lung cancer patients in a clinical trial.
In this episode, professor Low discusses how the drug works, why the team started using it for ovarian cancer patients first, and what attracted him to innovation at Purdue University. Listen as we share more details about one of the most popular "This Is Purdue" episodes to date.