Back To Top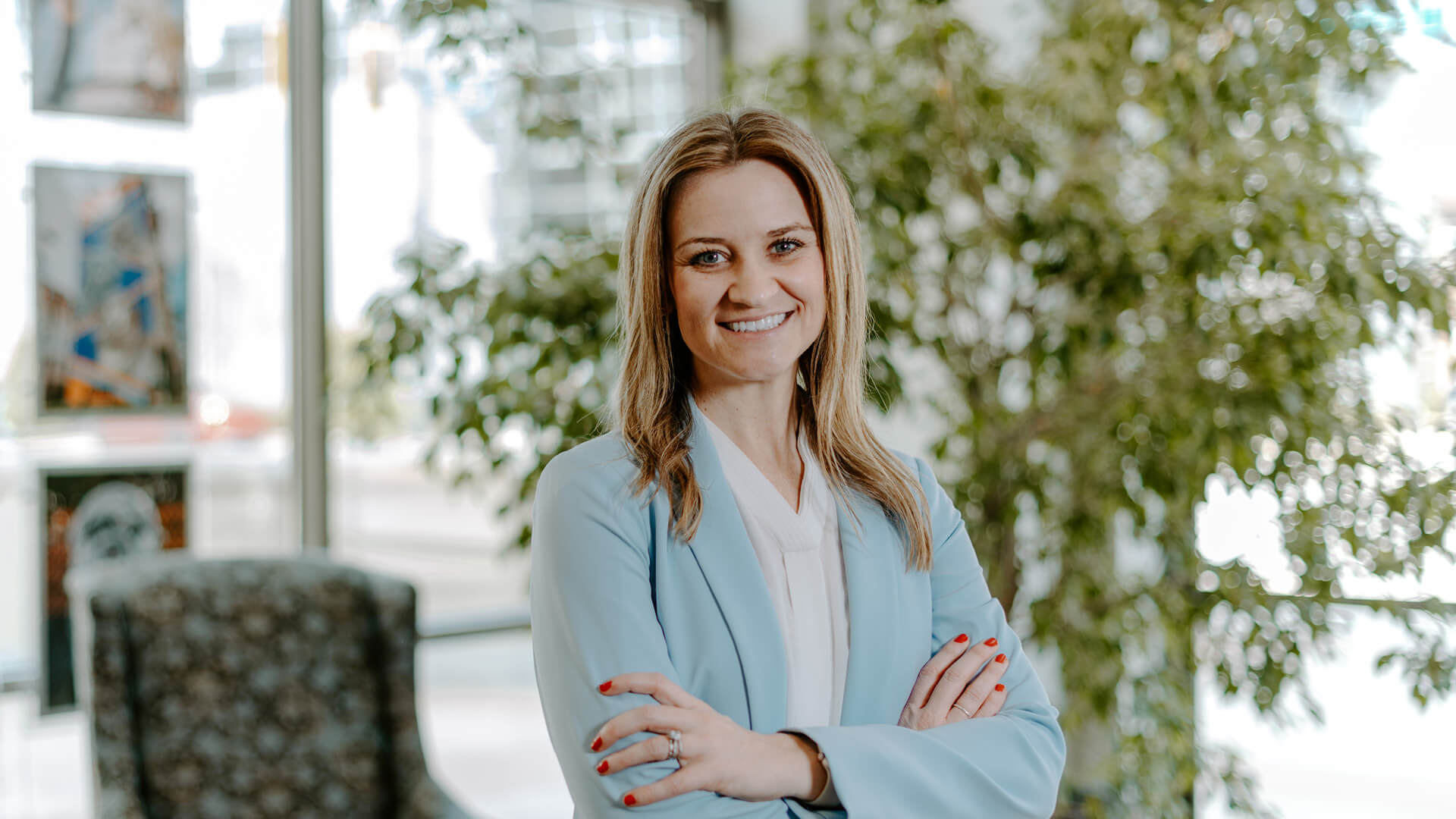 Exceptional Early Career Teaching Award: Jamie Woodyard
Mistakes are an essential but difficult part of learning. In preparing the next generation of students for careers in pharmacy, Purdue professor Jamie Woodyard must strike a balance in her classrooms and laboratories, stressing the value of learning from mistakes while underscoring the consequences of errors in dispensing medicine for patients in the real world.
"This approach has helped me connect better with students on a human level," says Woodyard, clinical assistant professor of pharmacy practice. "It also helps to demonstrate the laboratory as a safe space where students can make mistakes, reflect, acknowledge and learn from them, and then to think through how to prevent these mistakes from occurring again when they are practicing pharmacists."
Woodyard's approach is having a significant impact on Purdue's pharmacy students, who are part of one of the nation's top-ranked and innovative programs.
Compassionate and selfless. Demanding but supportive. Positive and understanding. Focused but accessible. Honest and encouraging. Tough but approachable. These are the characteristics used by colleagues, peers and administrators to describe Woodyard in her primary roles as teacher, researcher and collaborator, especially among her students.
"She is a rock for us," says Madelyn Packer, a first-year Purdue pharmacy student from Cincinnati.
And now, Woodyard is one of just three recipients of Purdue's 2023 Exceptional Early Career Teaching Award, an honor that recognizes assistant professors who demonstrate superior ability in communicating information to their undergraduate students and stimulating their desire to master the course material.
"I smile a lot in my classes because I truly love what I do. I suppose my secret in pursuing excellence as a teacher is to keep students at the center of everything I do," Woodyard says.
A 2011 Purdue PharmD alum, Woodyard has been praised in her roles as clinical assistant professor, director of the college's Professional Skills Program Laboratories and as the first clinical pharmacist at the Center for Healthy Living. High on that list of accomplishments is the development and implementation of six high-stakes, performance-based assessments, known as PBAs, that are done every semester for 450 pharmacy students.
She expanded assessments to involve additional and more complex essential skills to prepare students for the stresses and pressures of being practicing pharmacists. She also led the development of a remediation program for enhancing student learning and making grading more equitable.
Additionally, Woodyard has created practice opportunities for students and implemented tracking measures for students who need remediation at the college level.
Through Woodyard's leadership, she also has prioritized scholarship pertaining to a variety of performance-based assessments including protecting the integrity of virtual PBAs, student stress and the impact of the COVID-19 pandemic on pharmacists serving on the front lines of the health care delivery system.
"I definitely pour myself into my responsibilities as an educator. I try to be approachable for students and to reach out when I see them struggling or needing help, whether that is within or outside of the classroom," she says. "To see students grow by leaps and bounds from that first day to their last day in the classroom is incredibly rewarding."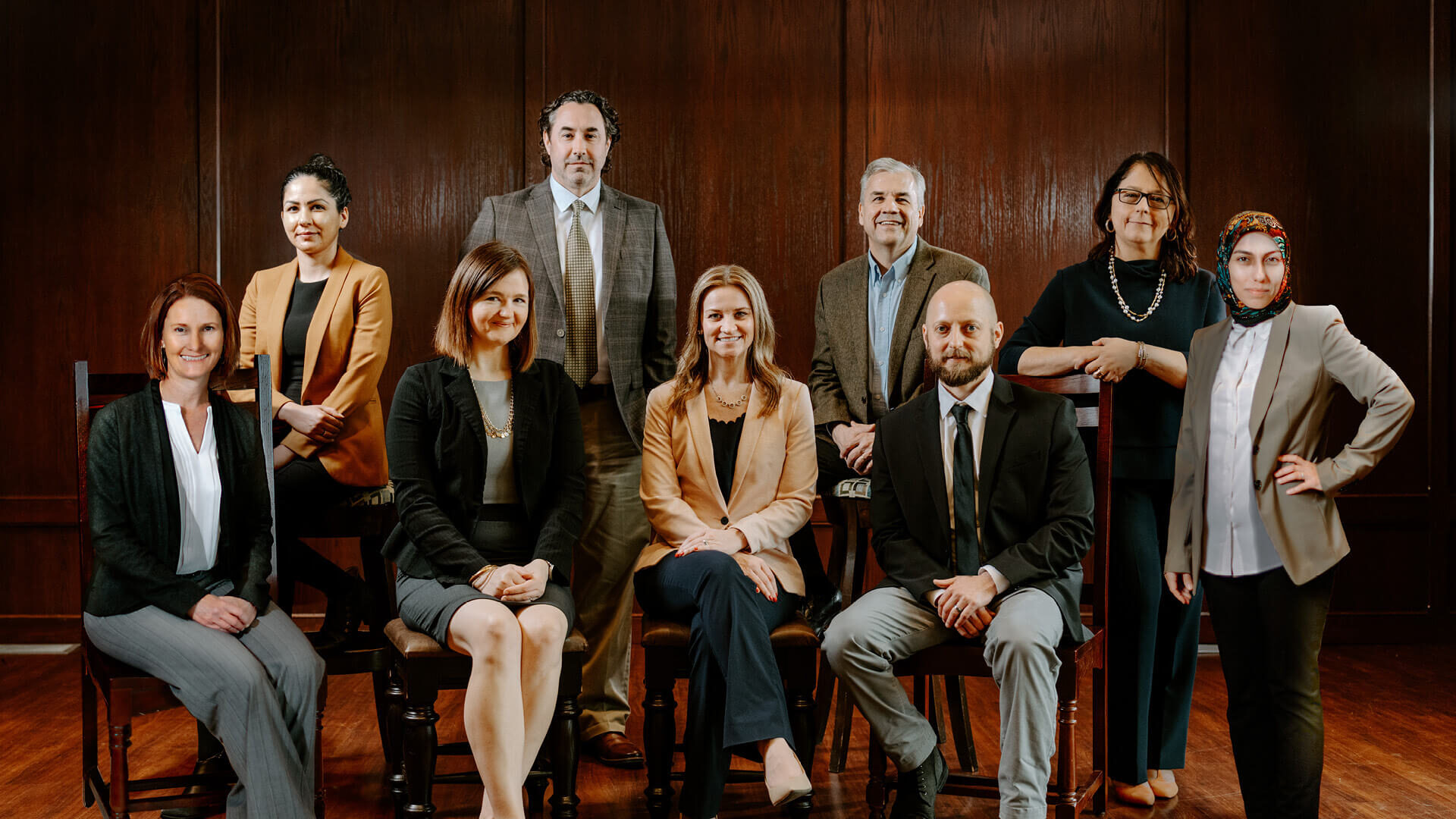 Expanded, customized hands-on courses
As director of Professional Skills Laboratories, Woodyard oversees six required courses she has customized to focus on the development and assessment of essential pharmacy practice skills in a safe environment for learners. Described as some of the most time-intensive in the college, she expanded the courses to include additional skill practice and feedback opportunities and participation from standardized patients, faculty and postgraduate trainees. Their contributions have totaled over 4,000 hours annually to the lab's activities.
Woodyard implemented an annual immunization teaching program for the college and is the liaison with the primary national certification body for pharmacists. As instructor and overseer of the certification of all pharmacy students, she has trained over 700 students to date in immunization assessment and administration.
Extending her commitment to students outside the classroom, Woodyard since 2018 has served as advisor for the American Pharmacists Association-Academy of Student Pharmacists, the largest student organization in Purdue's College of Pharmacy, with an average of over 200 members. She spends at least two hours weekly overseeing student events, including those related to student professional development, community service, patient care such as health fairs, policy on state and national levels, and patient outreach.
"You get to know the students on a different level, in a different and more creative capacity," she says. "The time commitment is definitely worth it. Becoming involved in an academic professional organization also can improve your teaching through idea sharing with colleagues, identification of mentors within these organizations and resources the organization may offer."
Purdue students are leaders, critical thinkers, problem solvers, selfless, hard-working and willing to learn. Being around them makes me want to both nurture and emulate these characteristics.

Jamie Woodyard
Clinical assistant professor
College of Pharmacy
Mentoring to 'pay it forward'
Woodyard is reminded of the incredible impact mentors had on her career path, so she makes it a priority to serve in that role for undergraduate and graduate-level students in their studies and research activities. She hosts monthly mentor meetings and assists several students each year on career planning and letters of recommendation for internships, scholarships, residencies, fellowships and organizational leadership positions.
"Purdue students are leaders, critical thinkers, problem solvers, selfless, hard-working and willing to learn. Being around them makes me want to both nurture and emulate these characteristics," she says. "I have been so blessed from the mentors inside and outside of Purdue and how much they poured into me. I want to pay that forward."
As the first clinical pharmacist at the CHL, she wrote and successfully implemented what's known in the industry as a collaborative practice agreement that permits pharmacists to directly initiate, modify or discontinue medications for patients diagnosed with five select disease states. In this role, Woodyard provides ambulatory patient care and has incorporated pharmacy students into the interprofessional primary care setting that serves the Purdue community directly through the CHL.
Paying it forward has been a motivator for Woodyard. She felt a calling to pursue a health care career after her brother suffered a traumatic brain injury when they were growing up in the Illinois village of Coal City, about 60 miles southwest of Chicago. Later, Woodyard's mother encouraged her to explore pharmacy. Then, during her third year as a Purdue pharmacy student, Woodyard's interest turned toward university teaching after being encouraged by her mentor Brian Shepler, clinical professor of pharmacy practice and associate dean for engagement and partnerships at Purdue.
"I went from thinking about pharmacy to thinking about teaching pharmacy," Woodyard says. "And now, as a teacher, I am driven by the belief that when you light one candle, it illuminates and grows to where you never know how many others you have touched and have benefited from that single source of light."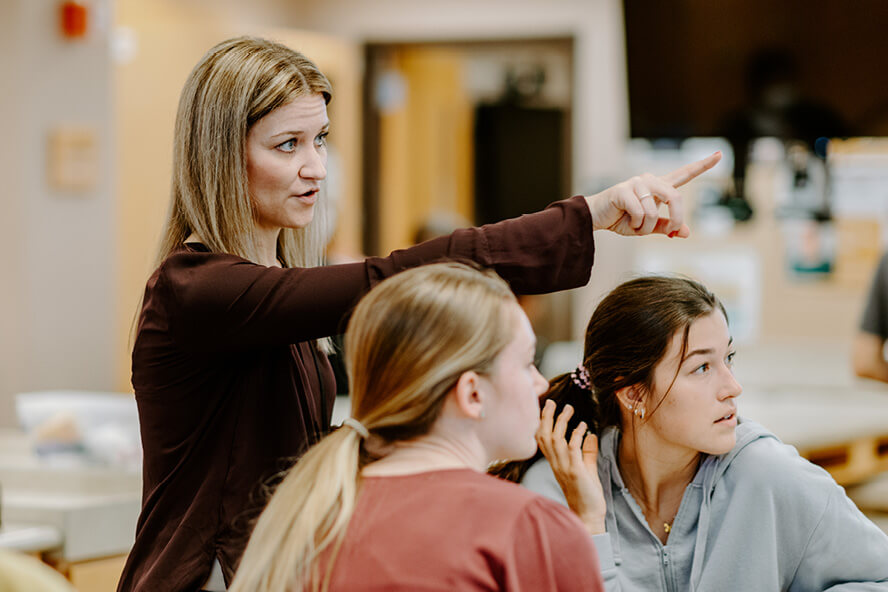 I smile a lot in my classes because I truly love what I do. I suppose my secret in pursuing excellence as a teacher is to keep students at the center of everything I do.

Jamie Woodyard Clinical assistant professor
College of Pharmacy