Back To Top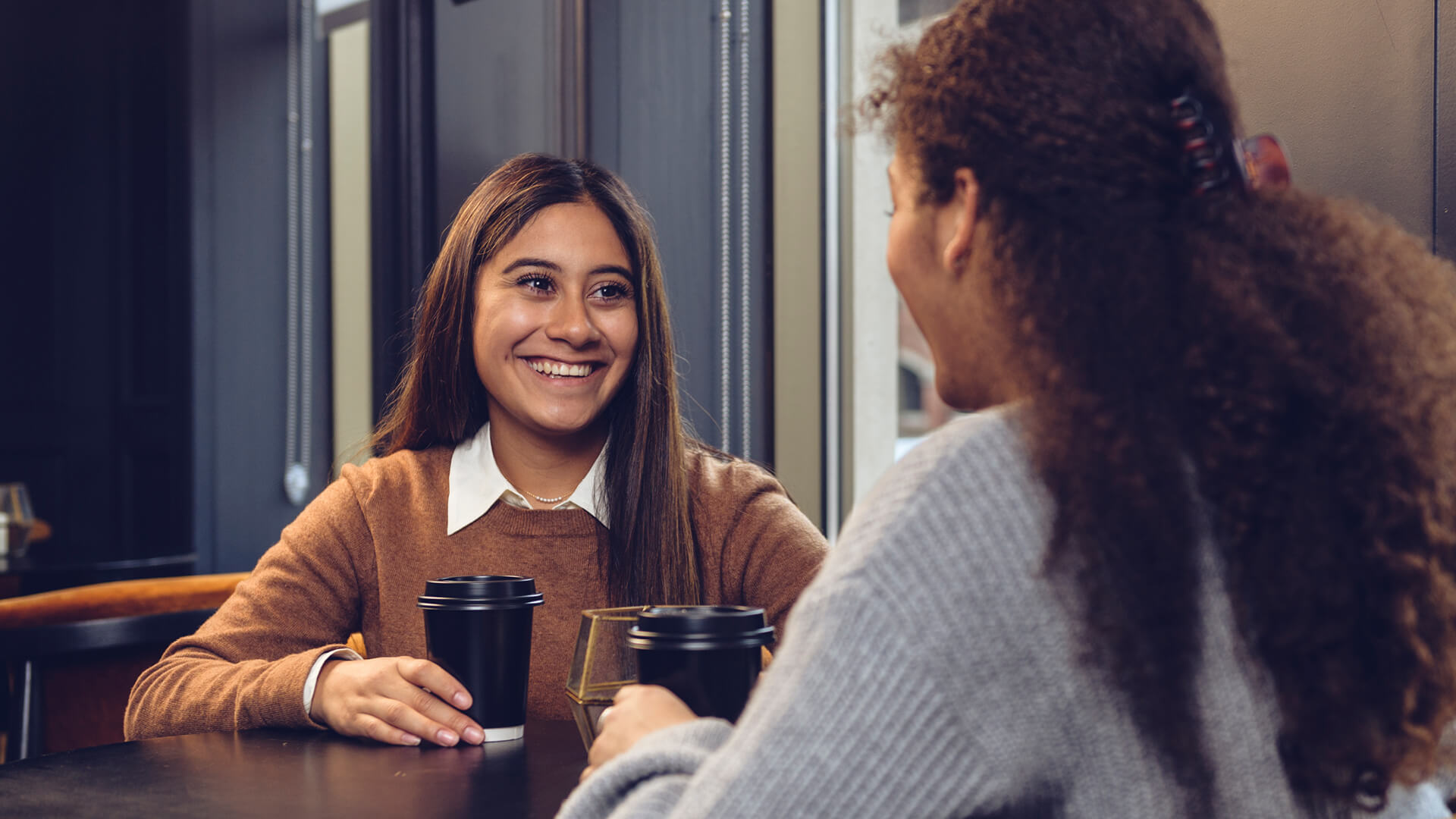 How a pre-med student's small steps helped her pursue a STEM degree and find a group of lifelong friends
Purdue junior Diane Santos discovered her love for science in the garden with her dad.
"When I was little, my dad and I would plant watermelon and cucumber," Santos says. "Those plants are climbing plants, and they spiral around anything near them to grow. I remember my dad pointing out the vines reaching out toward the trellis. I wondered, 'How does the plant know where to reach out to? How does it know there will be something to latch on to?'"
The answer: The plants don't know. They just grow on instinct, inch by inch.
"Every individual is bound to change and grow in college," Santos says. "We're all humans navigating a new environment. College is all about finding yourself as you grow and develop throughout your education."
Santos took small steps on her journey to Purdue, allowing her curiosity to guide her all the while. As a chemistry major in the College of Science, Santos cultivates her drive to discover the nature of the world around her. Now, she does research with Betsy Parkinson, an assistant professor of organic chemistry, in the Parkinson Laboratory.
"I'm still very curious, and that helped me get into research at Purdue," Santos says. "Dr. Parkinson's lab is currently focusing on the discovery of novel natural products from bacteria. The bacteria produce antibiotics and anti-cancer agents when they are stressed in their environment."
By diving into research and building community at Purdue, Santos is already preparing for her next giant leap: medical school.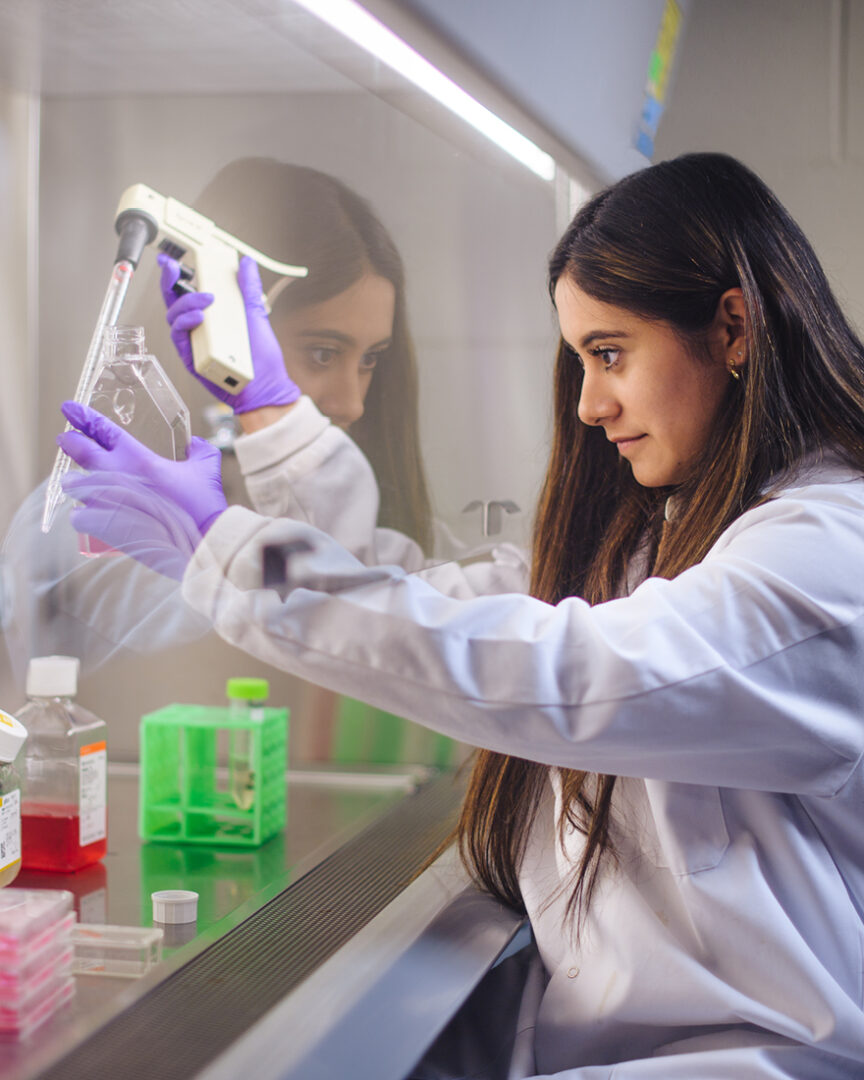 Discovering Purdue
Santos was drawn to Purdue from the beginning, though she found herself a bit intimidated by the school's size.
"At first, I was kind of scared coming to a big university, but I definitely made my own community here," she says. "When you go to a big university, you can make a big university feel small by finding your community. But you can never make a small university feel big."
You can make a big university feel small by finding your community. But you can never make a small university feel big.

Diane Santos
Chemistry, class of 2024
Santos found that community during her first weeks on campus. As a member of the Emerging Leaders Scholars program, Santos and her cohort of 80 fellow scholars arrived on Purdue's campus four weeks before the start of her freshman year.
"Coming here in the summer gave me that sense of community I was looking for," Santos says. During those weeks, Santos met fellow woman-in-STEM Kennedy Outlaw. The two became fast friends.
"Kennedy is still my closest friend, and she's great," Santos says. "We study together, and we help each other out when we need it. Having friends in the same major or the same classes as you is a big help because you can support each other."
Santos says she also made friends by attending events at Purdue's Latino Cultural Center (LCC).
"I showed up at a bunch of LCC events. If you attend as many events as you can and put yourself out there, you'll make friends. It's so important," she says. "I got to meet so many people in the Latino community at Purdue. Having that safe space is really nice."
Santos' confidence grew as she bonded with new friends who made her feel seen and supported.
"I'm a first-generation student, and I'm Latina. I was just nervous about college in general at first," she says. "But I think something that every individual, especially minorities and women in STEM, should remember is that you can still pursue your dream, regardless of how many underrepresented students there are. It just motivates me to be an inspiration to other students like me as I strive toward my dreams."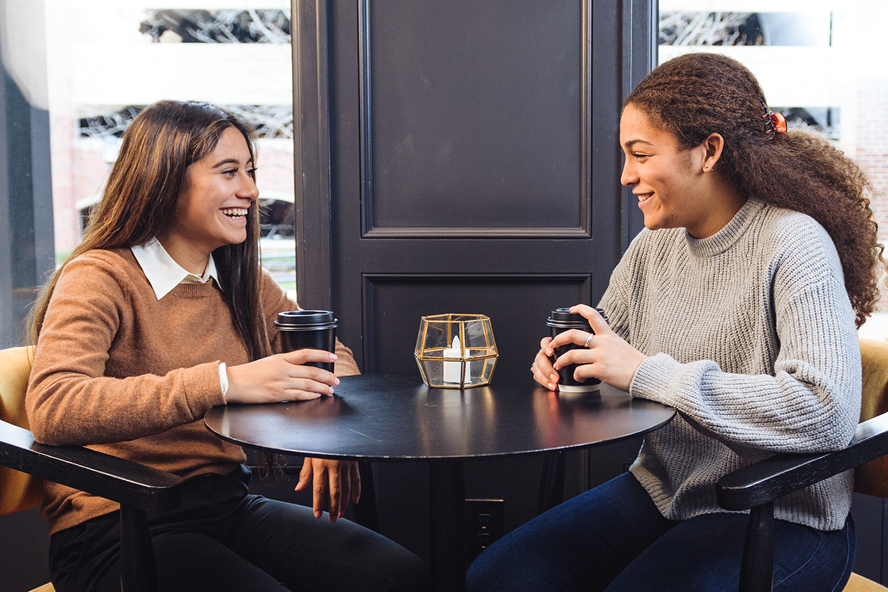 I showed up at a bunch of LCC events. If you attend as many events as you can and put yourself out there, you'll make friends.

Diane Santos

Chemistry, class of 2024
Small steps to finding her fit
Santos says it's the small steps that have made the difference in her college experience. She knew she was interested in research, so she asked her counselor how to get involved as soon as she got to campus – a simple ask that led her to an Introduction to Research course.
"My professor for the one-credit research class shared a list of research mentors who are OK with undergrads being in their lab. We ranked our top three out of 20, and Dr. Parkinson was my number-one choice. I was really interested because of her work in discovering and developing new therapeutics," Santos says.
Other small steps included attending events, greeting people in classes and putting herself out there, Santos says. "It's the simple things that make a big difference."
By taking those small steps and reaching out to people she encountered at Purdue, Santos built a network of peers, faculty members and friends who, in a way, are serving as her trellis and supporting her as she climbs toward a dream of being a doctor.
"It's important to surround yourself with people who are inspiring and motivating who also support you," Santos says. "It's also important to be confident in yourself. Once you're confident in yourself, you know what you're capable of, you're proud of who you are, and you learn how to embrace it."