Back To Top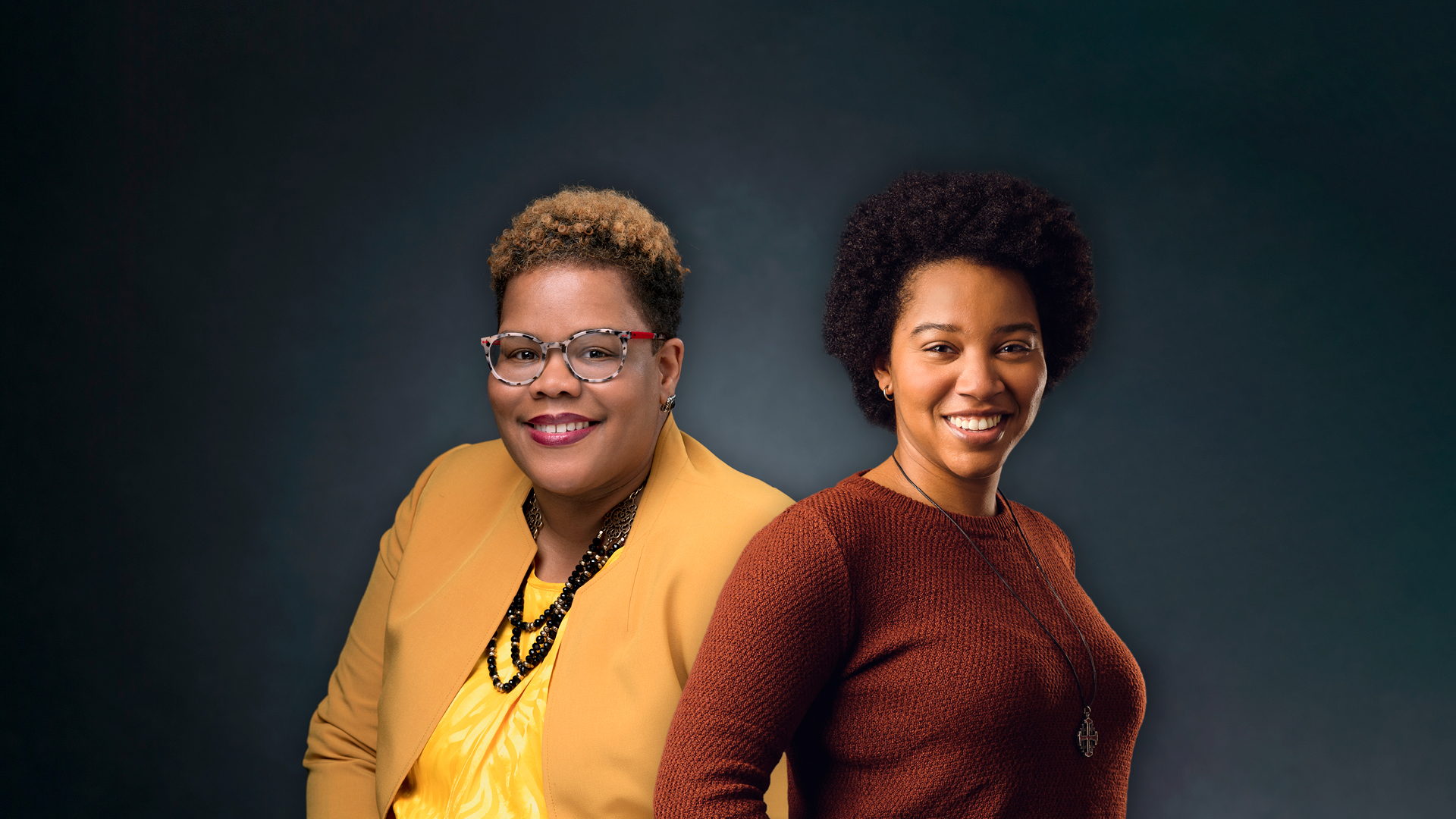 Creating awareness and sharing the Purdue story with prospective Black and minority students from Indiana is the job of two new outreach counselors in the Office of Enrollment Management.
Kris Wong Davis, vice provost for enrollment management, says the new positions were created as part of the implementation of the recommendations put forth by the Purdue Equity Task Force. The job of the two new counselors will be to create awareness regarding the many academic programs offered at Purdue in northwest Indiana and Indianapolis schools, ultimately recruiting more students to Purdue from these regions.
"We know that connecting with students early on in their educational journey is key as they consider their educational plans for high school and beyond," says Wong Davis. "We've also found that it's especially important to reach out to underrepresented students in the state of Indiana who may not be aware of the opportunities for them here at Purdue. Our new outreach counselor positions were created to help address that gap."
Wong Davis has announced that two Purdue alumnae, Shanita D. Starks and Alex Pettigrew, started positions this semester as the inaugural outreach counselors. Starks will focus her attention in communities throughout Lake County, while Pettigrew will cover communities in Marion County.
Shortly before graduating as salutatorian from Theodore Roosevelt High School in Gary, Starks came to Purdue as a participant of the Krannert School of Management Business Opportunity Program (BOP) under the leadership of Dr. Cornell A. Bell.
"Dr. Bell visited me in my home and encouraged me and my family to attend Purdue," says Starks. "He knew that including family into the process was an important ingredient that would help shape my decision to attend Purdue. He even drove me back home to attend my graduation to perform my salutatorian speech to my class."
Starks adds, "Dr. Bell reminded me that it was important to celebrate my educational accomplishments that I worked hard to achieve. These pivotal moments not only inspired me to attend Purdue but set forth the similar strategies I would utilize to help provide educational opportunities for other students in my community."
After graduating from the Purdue Krannert School of Management, Starks utilized her degree by becoming one of the few Black women during that time to enter into transportation, operations and logistics careers that are now known as supply chain. She held various leadership positions working for top transportation companies such as Roadway, FedEx and UPS Supply Chain Solutions while still dedicating her community service life as a member of Delta Sigma Theta Sorority, Inc.
Additionally, Starks spent the last six years in local government working with community organizations and serving on numerous boards of directors to promote the importance of education in STEM related career paths like supply chain management, polytechnic, engineering, cybersecurity and construction management. She previously served as the deputy chief of staff for the mayor of Gary.

"I'm excited to combine my passion for education and love for Purdue University in this new role. Connecting minority students and their families in Lake County to the "possibilities" of higher education, career opportunities and the strong academic legacy of Purdue "early" is vital. Students can't be what they can't see and I'm hoping to serve as the community connector who bridges that gap," Starks says.
Students can't be what they can't see and I'm hoping to serve as the community connector who bridges that gap.

shanita d. starks
Early Academic Outreach Counselor
Pettigrew has been a part of the Purdue community for over a decade. After graduating from Cardinal Ritter High School in Indianapolis, she attended Purdue's College of Agriculture. She served as vice president for the Minorities in Agriculture, National Resources and Related Sciences, (MANNRS) chapter in the College of Agriculture, participated in undergraduate research with Purdue Comparative Pathobiology and worked with the Food Sciences Department on macronutrient interactions on plant extract bioaccessibility.
"Ever since I was young, I wanted to go to Purdue and I wanted a golden retriever," says Pettigrew. "I didn't know what was at Purdue but I knew I was going there. When the time came to apply for college, I saw how Purdue was ranked, and it was important for me to attend a highly ranked university because of the opportunities it would allow me. Further, as a first generation college student applying to the College of Agriculture, I was offered a fellowship, which provided me scholarships, a community and resources to help me succeed throughout my undergraduate experience." She says the golden retriever is next on the list!
Pettigrew says while her undergraduate years were fulfilling, it was her graduate degree in Youth Development and Agricultural Education that sparked her interest in early outreach work.
"This position marries my love for engaging youth, Purdue University and the city of Indianapolis," says Pettigrew. "I'm excited to be a part of an initiative that works to create awareness and opportunities for youth from the underrepresented and underserved populations in our state."
Pettigrew has won national awards from the American Association for Agricultural Education and the Department of Agricultural Sciences Education and Communication for her master's thesis on Urban Parents' Motivation Regarding Their Child's Participation in Agriculture and STEM Activities.
"We are excited about the connections that Shanita and Alex will make with underrepresented youth throughout the state," says John Gates, vice provost for diversity and inclusion. "Their efforts will help prospective students see themselves as scholars who can succeed at Purdue while also experiencing all that a Big Ten residential campus has to offer."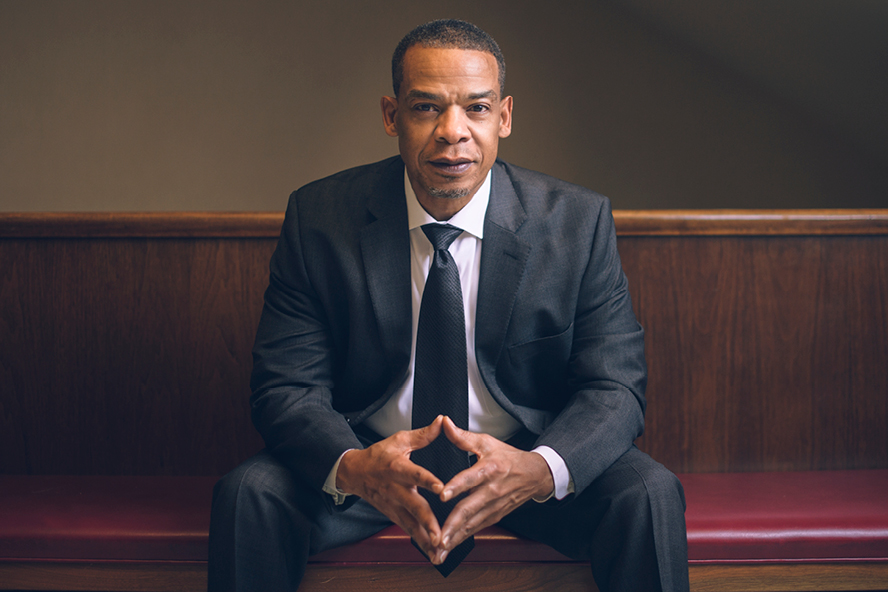 Their efforts will help prospective students see themselves as scholars who can succeed at Purdue while also experiencing all that a Big Ten residential campus has to offer.

john Gates

Vice Provost for Diversity and Inclusion
Written by: Kate Walker, katewalker@purdue.edu